Now that 2014 is here we need to get organized… Well, at least that's what I worked on over the weekend. I like to have a "generic" calendar…TWO actually.
One to go on our refrigerator to keep track of everyone's schedules, birthdays, etc. AND another one to use for our monthly bill schedule. This is the first year I printed out a THIRD monthly calendar to use for my blogging schedule.
In previous years I would print a very simple basic calendar from Microsoft Word. Last year as 2013 was beginning my Colonel came home from work one day and surprised me with a printout of monthly calendars that HE created. He included photos of different recipes from the blog that he enjoys. I thought that was very sweet.
This year I went on a search to print out something different and let me tell you, there are so many options! I put together a great collection of
FREE
calendar printables that you can print out to use for your family and help keep your life organized.
Yearly Calendar Printables
Here are a few pretty yearly calendars that you can print out and frame to keep
on your desk or hang on your refrigerator…
What a great idea from 24/7 Moms…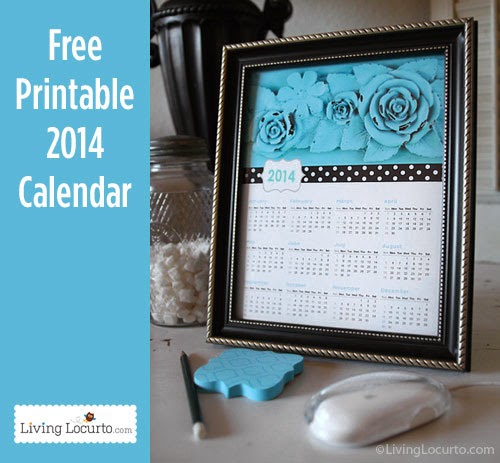 A cute cupcake calendar from Cupcake Clipart…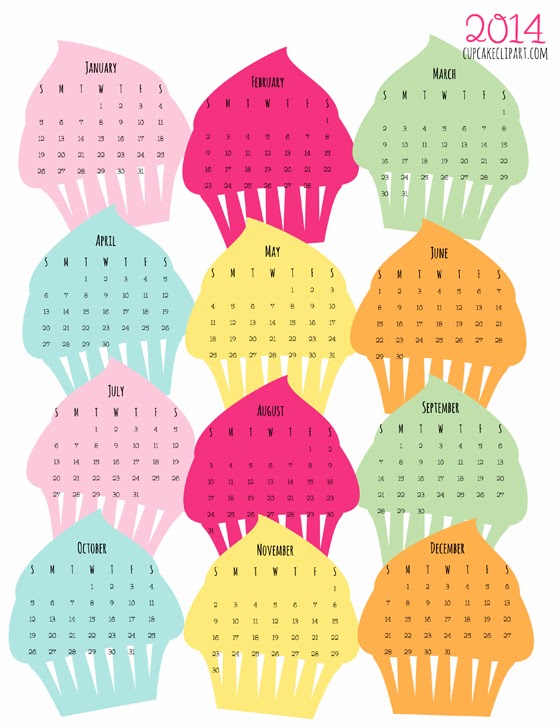 For the coffee lover in you, how about this fun calendar from MeinLilaPark…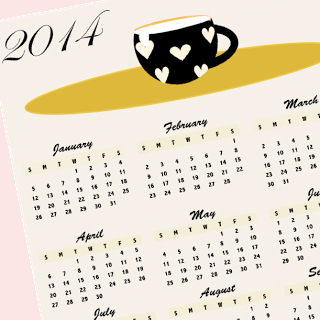 If you love everything Victorian, head over to Call Me Victorian and print out
one of these three calendars…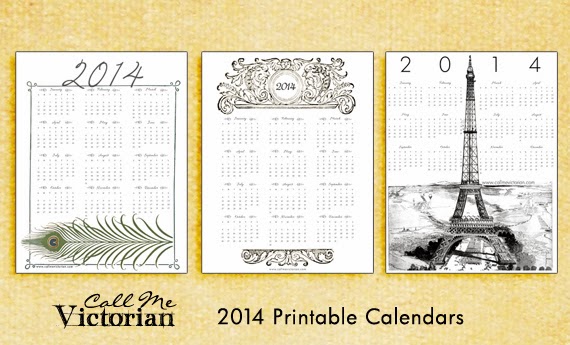 A beautiful watercolor calendar from Love vs Design…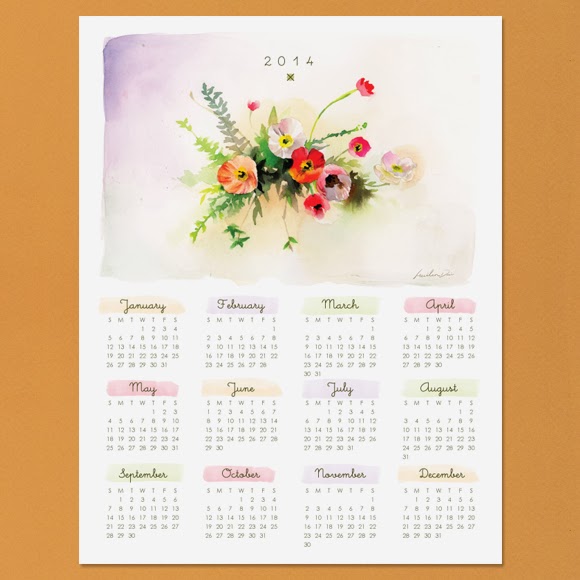 Monthly Calendar Printables
LOVE these pretty pastel colors from Creative Mamma…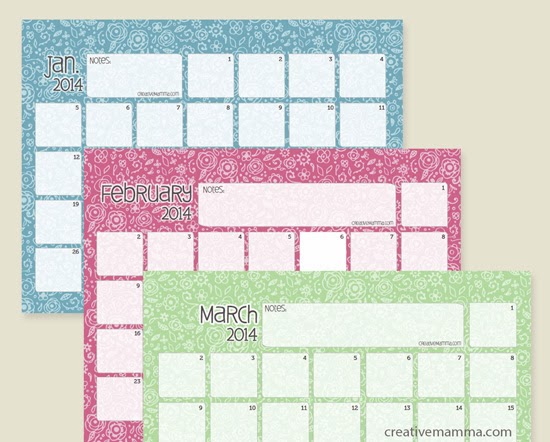 This calendar is from Smart Schoolhouse…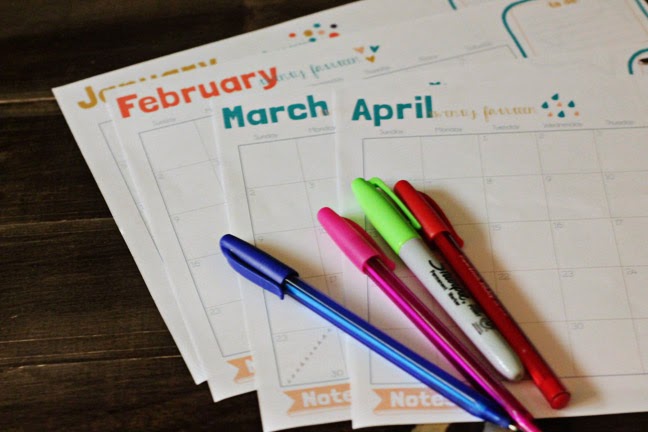 Laura's Crafty Life…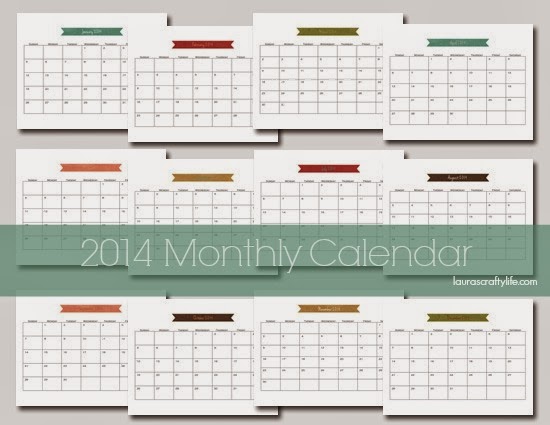 These are adorable monthly calendars from Design is Yay…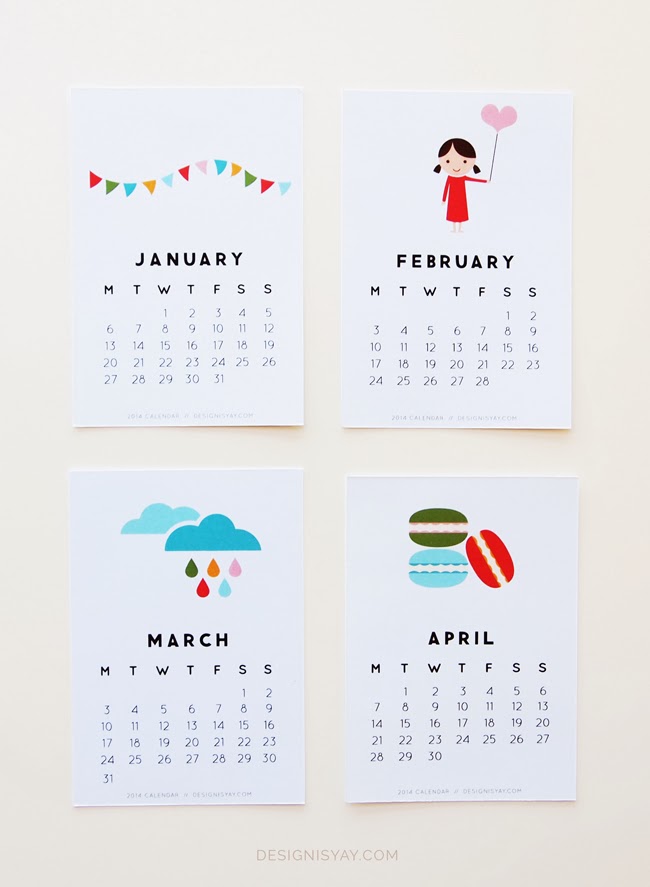 Activity Village…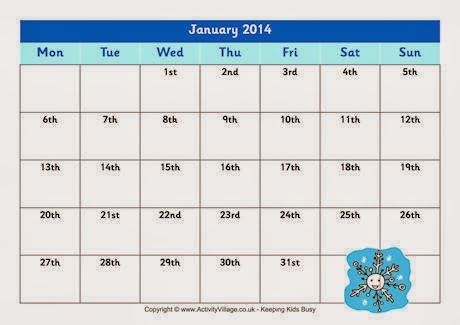 Elli.com…