A delicious collection of Christmas Cookies from all our Foodie Friends are shared with you here today. Which one is your favorite? Click on the recipe title for more information. These recipes were all shared at a recent linky party we held on the blog.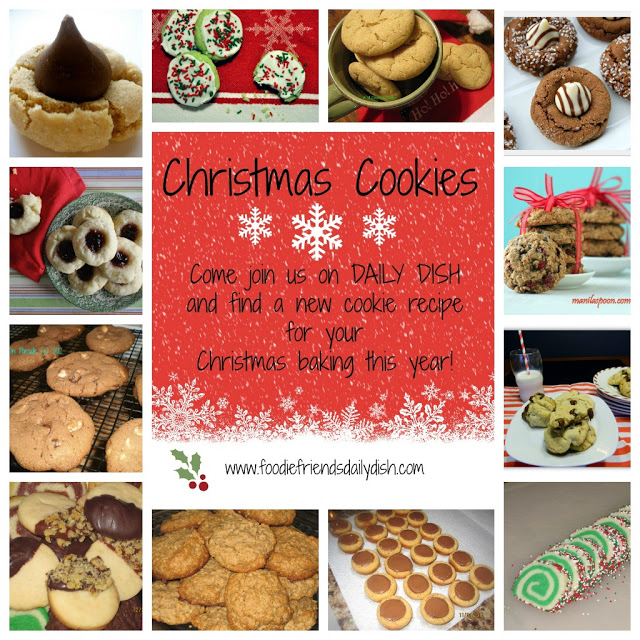 Growing up some of my happiest Christmas memories were spent in the kitchen with my mother baking Christmas cookies. My mom went all out and made quite a few different cookie recipes every year. She would give the cookies as gifts to family and friends but more importantly,she always had a plate of cookies ready on the dining room table, just in case friends would stop over for a visit and enjoy a Christmas cookie and a cup of eggnog.
What are some of your favorite memories growing up around the holiday season?