This week's Tuesday's Question has to do with CHRISTMAS!
"White lights or colored lights for your Christmas tree?"
Pretty colored lights…
(Photo Credit: Google Images)
Simple, elegant white lights…
(Photo Credit: Google Images)
Which do you prefer for YOUR Christmas tree?
Here at our house we go with the simple WHITE lights…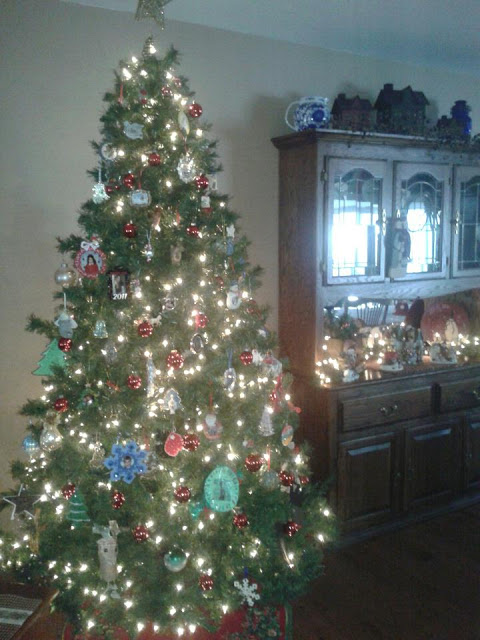 I finished decorating our tree yesterday.
It's filled with mostly handmade ornaments from our children.
I love the simplicity of the tree and love looking at all the ornaments
and remembering when tiny little hands helped put them together.
Let me know what you have on your tree!
And please don't forget our Gingerbread House competition is LIVE on DAILY DISH.
You DO NOT need a blog to enter!
AND you can enter a photo from a previous year,
and come back and enter this year's photo!
Click HERE for the rules and to enter
or on the photo in the side bar.