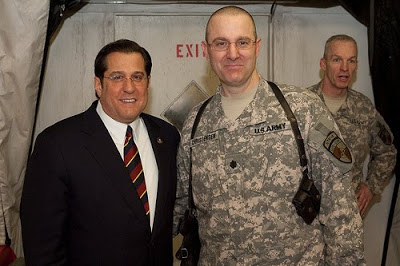 Found this picture at my new favorite website…
This is where the Colonel is stationed in Afghanistan.  
He's pictured here with a congressman from New Jersey.  
What a nice surprise for me while I was looking at the photos on this website 
to see my hubby's (sort of) smiling face.  
Enjoy your day!