I decided the day before that I needed one more appetizer.
But there was no way I was going to the grocery store
THE DAY BEFORE THANKSGIVING.
So I went to my refrigerator and saw that I had
crescent rolls and a cream cheese vegetable spread
and right away I knew I could make something with those two ingredients.
Early in the morning on Thanksgiving Day I quickly put this recipe together and
baked them right when our family started to arrive.
Ingredients:
Can of crescent rolls
Tub of vegetable flavored cream cheese
This is the cream cheese spread I used…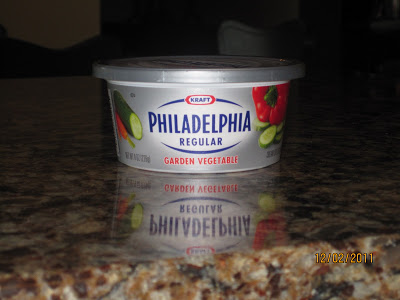 Unroll the crescent rolls and lay them flat on a cutting board.
Press the seams together until you have one "sheet" of crescent rolls.
Spread the cream cheese all over the "sheet" of crescent rolls…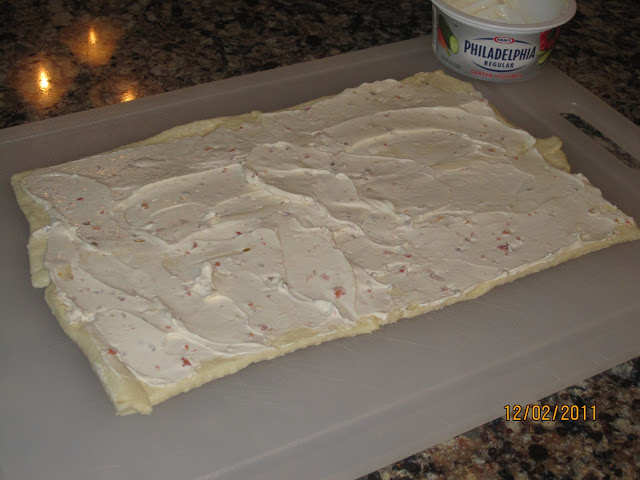 Now start rolling the "sheet" up…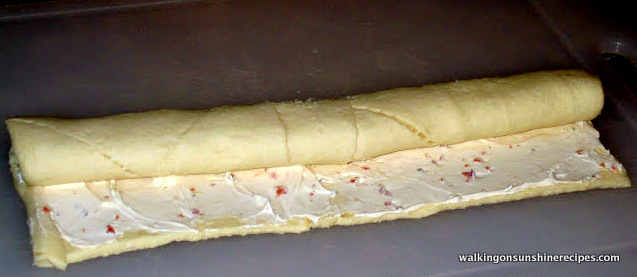 Wrap in aluminum foil and place in the FREEZER for an hour.
This makes slicing them so much easier.
I also sprayed the aluminum foil with a non-stick spray
before wrapping so the crescent sheet wouldn't stick…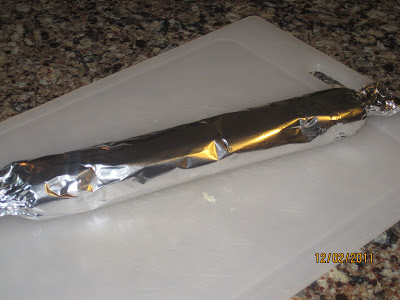 Place on a baking sheet that has been sprayed and
bake at 375 for 12 to 15 minutes until they are golden brown.

A delicious appetizer for any occasion!
Enjoy your day!