Something cute for your family to do is have the kids fill out a Dear Santa Letter. They can write down what they want, need, read and what they really would like this year for Christmas.
This is a printable I created and am sharing with YOU today for you to print out and have your kids have some fun! I like to offer a few printables all year for everyone.
AND if you're a subscriber to my weekly newsletter, you get access to all the other fun printables I create and offer. So consider joining my newsletter using the box at the very bottom of this post or
clicking this link HERE.
But don't worry, you don't have to sign up to get access to both of these Santa printables.
When I was a little girl my mother always had me write out thank you notes to my relatives and family friends who gave me Christmas gifts. It was always a chore for me! I still think it's important to teach our children how to write out thank you notes. I know I love receiving notes from my nieces and nephews.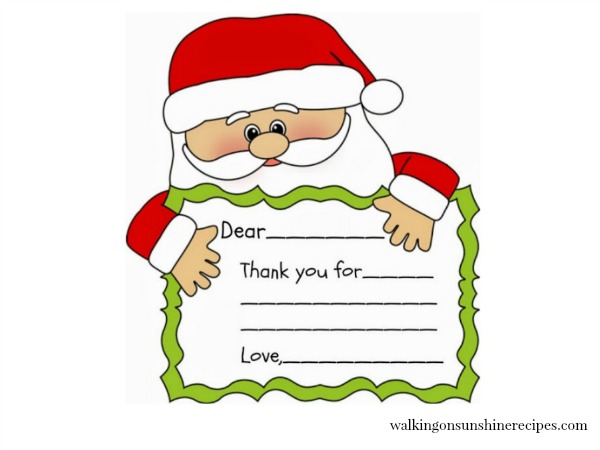 Once you click on the photo below, you will be taken to Box.com where you can download the printable. Once the printable is downloaded, you'll be able to print it out using whichever print program you have for your computer.