Fall decorating ideas for your mantel and fireplace.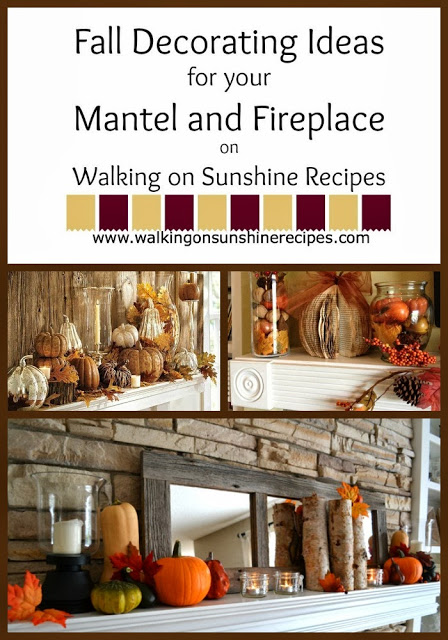 Fall really is one of my favorite seasons. I especially love decorating our house during this time of year. One area I have never really paid much attention to is our mantle.
So I went searching and found so many great ideas for decorating the mantel for Fall. I am definitely going to try and incorporate some of these beautiful designs.
Please make sure you visit all the links posted below the photos to read the full post with complete details on how to achieve the following decorating ideas.
I love the use of the monotone colors of the pumpkins and gourds on this mantle, not to mention the driftwood wall behind the mantle. Everything looks so rustic.
This is so pretty. Just add a few pumpkins and silk fall leaves and you have a pretty
mantle ready to greet your guests.
I love the garland on this mantel AND the photo in the center both tie the whole decor together.
Place gourds on top of candlesticks! This looks simple and elegant.
Don't you love the burlap banner hung across the mantel.
A few pieces of birch wood really tie everything together for this display.
The different "heights" in this display is what makes this SMALL mantel really work.
There is something like white lights that just bring that added touch into your house.
More lights in the garland and the use of all white accessories look so lovely.
I love the look of the blue and white with the orange of the pumpkins. This is beautiful.
How to Create a Mantel in your Home
AND if you don't have a fireplace/mantel in your home, don't let that stop you from decorating. Here are a few great ideas to create your own mantel.
Look at how stunning this is with all the white pumpkins and accessories.
This is a lovely buffet with just a few pumpkins in a tray.
And you don't even need a table, just hang a shelf on a wall and decorate.
I hope you were able to get some new ideas to decorate your mantle. I know I have…I'm heading down to our storage room to find a few strands of white lights.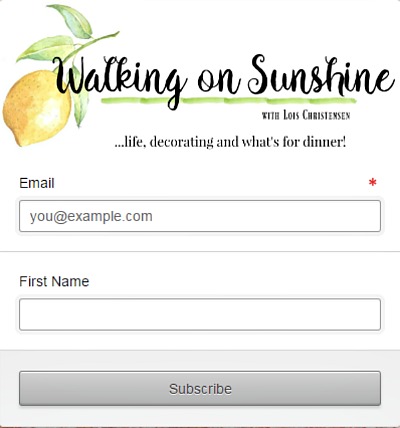 Find What You Need at Amazon!
amzn_assoc_placement = "adunit0";
amzn_assoc_search_bar = "true";
amzn_assoc_tracking_id = "walkonsunscre-20";
amzn_assoc_ad_mode = "manual";
amzn_assoc_ad_type = "smart";
amzn_assoc_marketplace = "amazon";
amzn_assoc_region = "US";
amzn_assoc_title = "My Amazon Picks";
amzn_assoc_debug = "false";
amzn_assoc_ead = "0";
amzn_assoc_linkid = "713484ed4d89ff4488813d9d6ee9e55d";
amzn_assoc_asins = "B00008W70O,B0000CFLM2,B0001HLTSE,B00L9LD85S,B0051O9YUM,B00IRU6NKG,B00BXOM4U6,B0000630NY";
Don't forget to check out my hubby's blog, Manning the Wall.