Are you ready for Thanksgiving?
Can you believe it's in TWO weeks.
We are hosting this year and I need to spend
some time looking for some fabulous ideas to make our home and
our Thanksgiving celebration extra special.
This week's Friday Favorites is all about Thanksgiving
and finding things to make this year's celebration
the best ever! Here are the favorites that I found this week…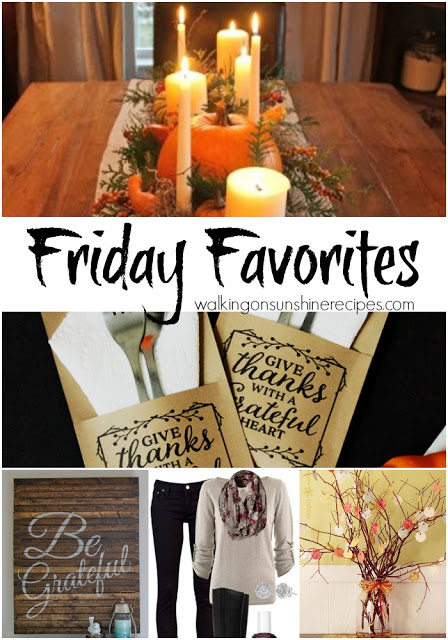 The Thankful Tree
This is a great idea.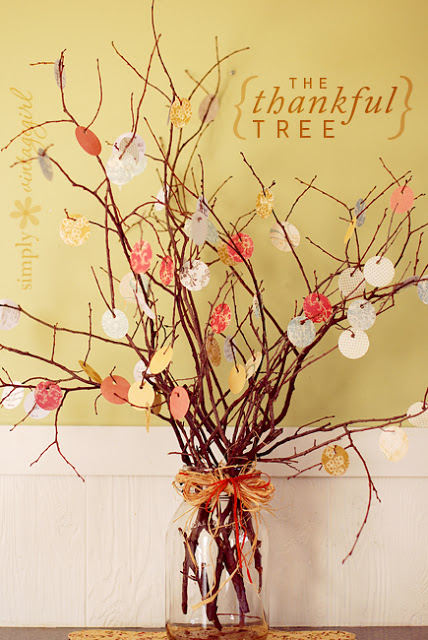 I love pallet signs.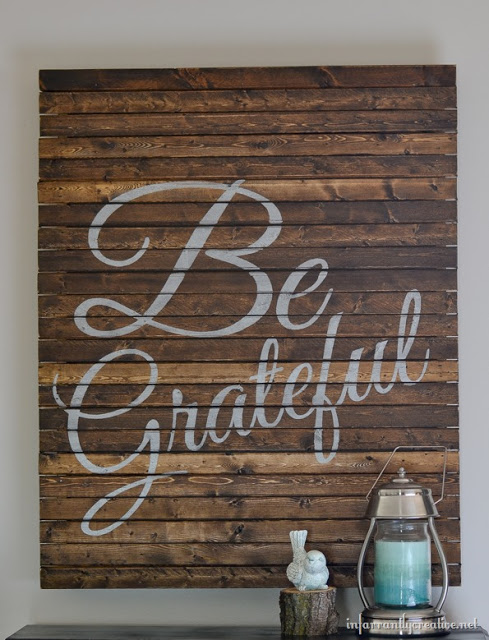 These look really easy to print out.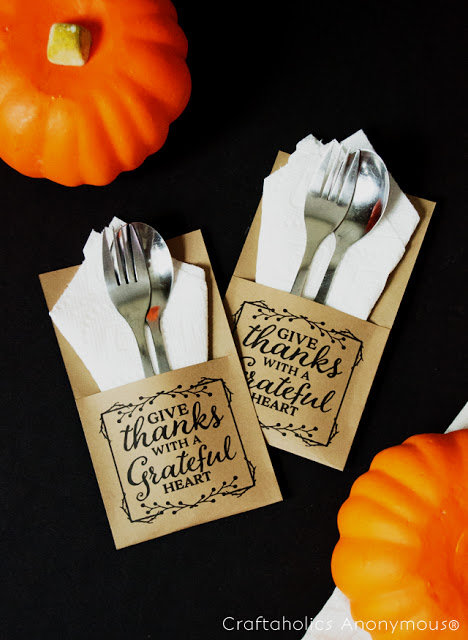 This looks beautiful. I need a few more candles I think for our table.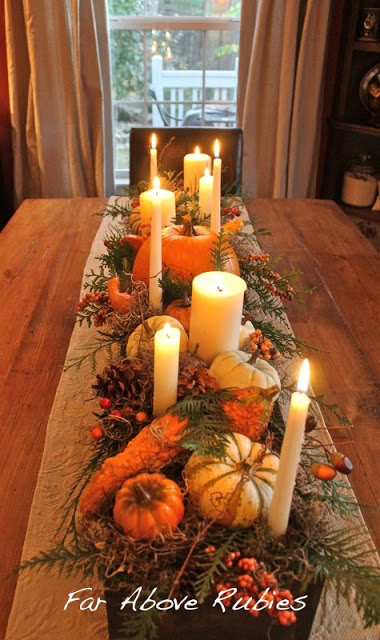 to look cute while welcoming guests to our home.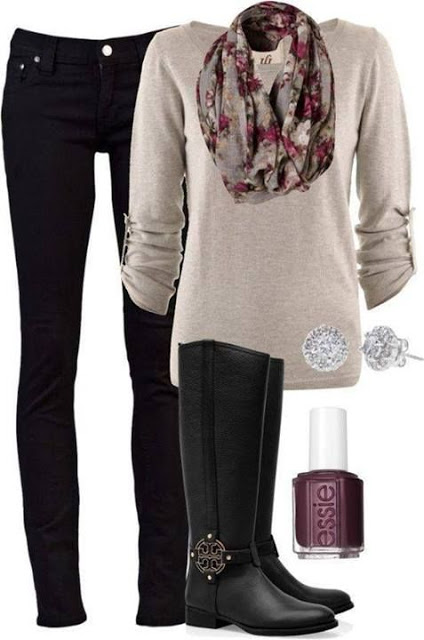 Don't forget to follow my Friday Favorites board on Pinterest.
Tons of great ideas saved from these weekly posts.