I am excited to be a part of Gemma Lynn Touchstone's Party Style Book Tour!
You don't want to miss this – there's so much going on, including a fantastic
giveaway
with the grand prize of a Kitchen Aid Mixer!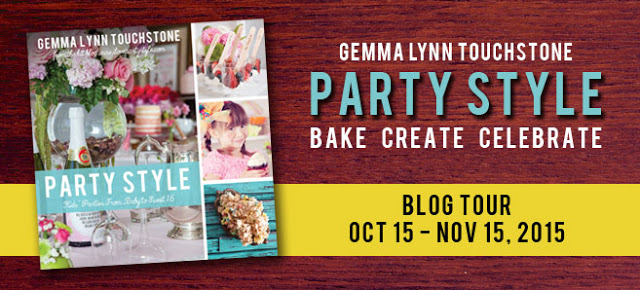 ABOUT THE BOOK
Make memories your children will treasure forever. As the creator of

Gemma's Party Style

and editor-in-chief of

Party Style magazine

, Gemma Touchstone knows how to make children's celebrations memorable. And with her help, you'll want to find any excuse to party! Packed with easy and elegant DIY craft ideas, cool themes, and must-read entertaining tips, this book shows you how to party in style.

From party details and decoration to over 50 easy recipes,
Gemma shares everything you need for a party that makes memories to last a lifetime…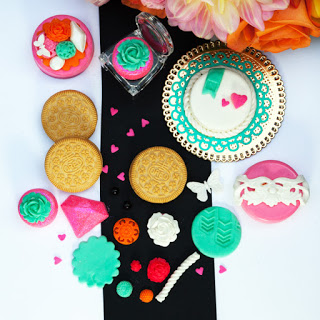 AND…don't forget the giveaway…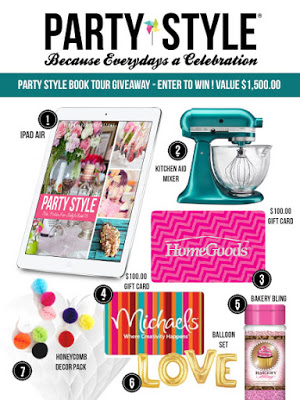 THE GRAND PRIZE is a kitchen aid mixer, IPAD Air, Honeycomb Decor Pack with multiple sizes and colors, Bakers Bling sanding sugar in several colors, $100.00 gift card to Home Goods, $100.00 Gift card to Michael's Craft Store and an Autographed copy to the book. 3 ft LOVE Balloon Set. These are Gemma's Must haves for the perfect party.
For more information and to purchase the book, please visit Gemma's site
HERE.
I received a review copy of Party Style in exchange for a review. This has not affected my review.