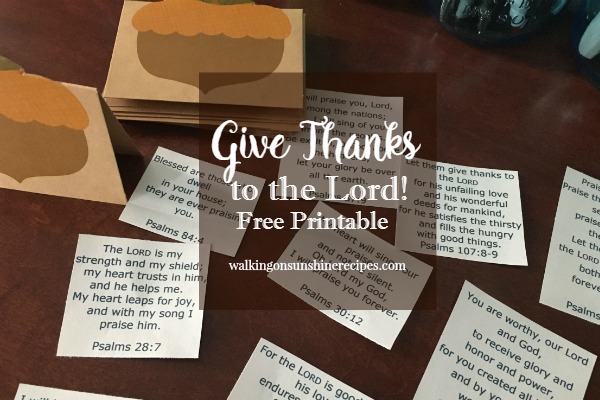 Thanksgiving is this week. What are you thankful for?
There's so many things for me to be thankful this year that I become a little overwhelmed just trying to list a few.
One things I thankful for is all my readers who take time out of their busy lives to read my little blog. For this week's Scripture Sunday I created a
FREE printable
for you to print out and use for your Thanksgiving decor or just to leave up all year long so you can be reminded to always give the Lord thanks!
I shared the above photo with all of you on my
Walking on Sunshine Facebook page
earlier this week. I was working on my
Thanksgiving Scripture Place Cards
. This is something we have been doing for as long as I can remember. My mother started doing them and I have taken over the job of creating place cards with thankful scripture verses inside.
As we sit down to our Thanksgiving meal on Thursday we will each take a turn and read our cards ending with my husband who will then say a prayer over our food. I pray you all have a great time with your family and friends this year. Take some time to Give Thanks to the Lord…for He is good!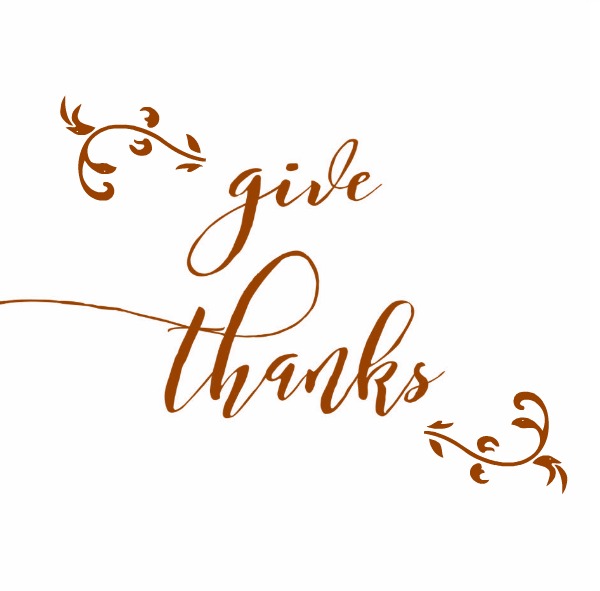 Find What You Need at Amazon!
amzn_assoc_placement = "adunit0";
amzn_assoc_search_bar = "true";
amzn_assoc_tracking_id = "walkonsunsrec-20";
amzn_assoc_ad_mode = "manual";
amzn_assoc_ad_type = "smart";
amzn_assoc_marketplace = "amazon";
amzn_assoc_region = "US";
amzn_assoc_title = "My Amazon Picks";
amzn_assoc_linkid = "06de3ea137c392662f877e94fff6b488";
amzn_assoc_asins = "B01LYXJD3W,B0146LJI1U,B01LYNNXHN,B01CEUDV4K,B012EF9S9C,B017KN3HUY,1591451884,0849922402";