Who's with me on this one…
"For God so loved the world that He gave His only begotten Son,
that whosoever believeth in Him shall not perish but have
everlasting life."
John 3:16
As always, if you would like information how YOU can
have a relationship with Jesus, please leave me a message.
I would love to help you.
Don't forget to VOTE for your favorite Top Three Recipes…
You can see all the great recipes
HERE
.
Pasta Week is coming to Walking on Sunshine
starting tomorrow…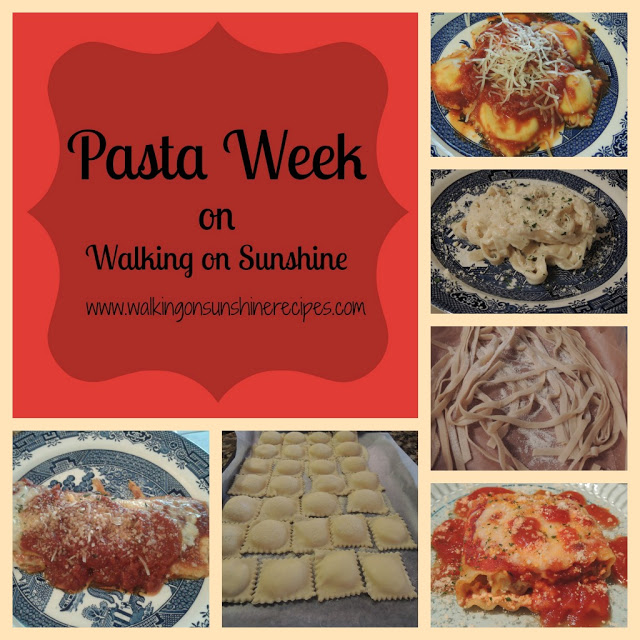 Hope you'll come back!