As most of you know, my son is on the
football team
at high school.
He plays on Monday nights and Friday nights.
Well, mostly he stands around on Friday nights watching from the sidelines.
BUT…
on Monday nights he plays with the Junior Varsity Team
and gets some time on the field.
This past Monday was a home game.
The Colonel and I were going to eat dinner first
and then head down to the football field.
On the menu for Monday night's dinner was:
skirt steak on the grill
oven roasted potatoes
asparagus
The Colonel remembered at the last moment that
he had to work one of the selling booths
and needed to be on the field at 4:30 which meant he would be skipping dinner
or grabbing a hot dog during half time.
But…
I thought I could do something better!
Saute onions and peppers…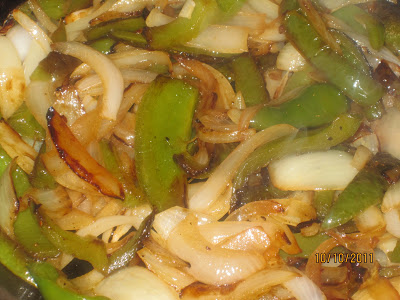 Skirt steak all grilled and sliced thin, against the grain…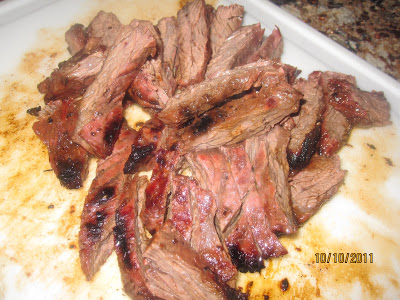 Add both to a nice soft roll…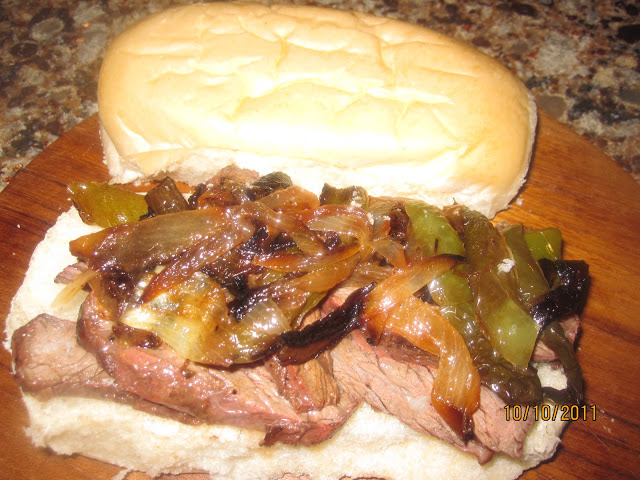 Wrap and deliver with LOVE.
I arrived at the game just in time for the Colonel
to finish working the booth.
We both found a seat in the stands and watched our son play football.

The Colonel enjoyed his dinner in the stands
and…
The "Bombers" WON!
Enjoy your day!
I am joining Foodie Friends Friday with this recipe!