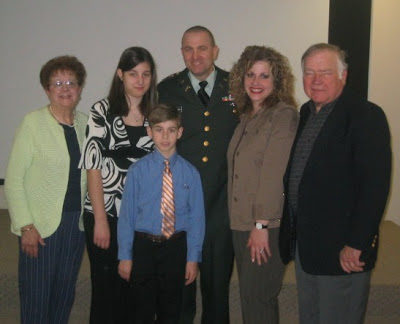 It's beginning to storm outside. We're expecting a big series of thunderstorms tonight. I thought of something I hadn't thought about in years. I mean, years. When my husband and I were first married, we lived in an apartment in Howard Beach. But, after only a few months, the people we were renting from sold their two family house. We found our second apartment around the corner from Bethlehem Church.
I really loved our first apartment. Wasn't too crazy about the second one. It was in an old house. We had the second floor and the owner of the house, Mary, had the first floor. Then on the third floor was a very big attic, which was sort of scary and the access to it was through a door across from our bathroom. The one really good thing about this apartment was the bedrooms, 3, were huge. The bathroom was huge, and, the kitchen was nice. A little old, but nice. But, the really best thing was it was right around the corner from church and my parents.
Well, the first time my husband had to go to his reserve training (one weekend every month) it was pouring. Sort of like it's doing right now outside. Loud thunder, lightening, you name it, it was going on! I never really was afraid of being alone in our apartment, well, our OLD apartment, not this one! But, this time I was pretty scared. I remember it was around 12:00 at night and I just couldn't take it anymore. I called over to my parents house and asked if I could come spend the night with them and told them I would be right over.
I grabbed some clothes and headed out the door only to find my father had gotten up from bed, put on his raincoat (over his pajamas, I might add – that was for you Lisa) and walked over to my block to walk me home. I never felt so safe walking around the corner to the house I grew up in with my dad holding an umbrella over me. He never made me feel silly for being afraid, only wanted me to feel safe again. And he did.
The storm outside tonight has made me think of something I haven't thought about in years. I'm so glad for memories that just pop up out of nowhere. Thanks Daddy for making me always feel safe! Above is a picture of my mom, dad and my family at my husband's promotion to Lt. Colonel last year. I think my dad looks really good here!