A fun recipe to serve as appetizers this Christmas season is these Mini Pizza Appetizer Bites!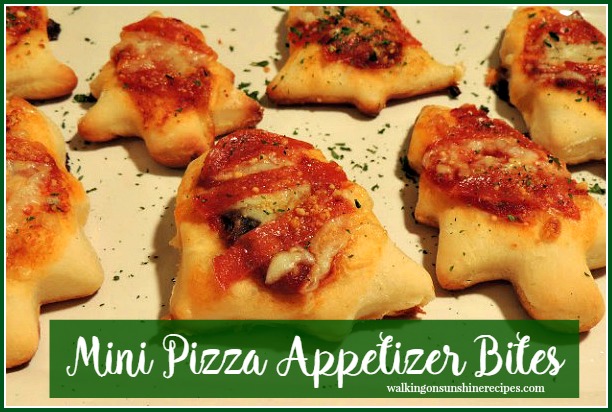 Do you have any fun parties planned for the next few weeks?
I shared this idea for an easy appetizer last year and recently made them again for a Cookie Exchange I hosted at my house.
They were a big hit and I think they would be yummy for any type of party you are having over the Christmas and New Year's season; even if it's just for your own family! These mini pizza appetizers are fun and delicious. I think you're going to love them as much as we do!
Mini Pizza Appetizers
…a fun Christmas appetizer for your family!
Start with pizza dough. You can buy pizza dough in your grocery store, local pizzeria or make your own. You can get the recipe I use
HERE
. But lately I do purchase my own. It's just easier for me.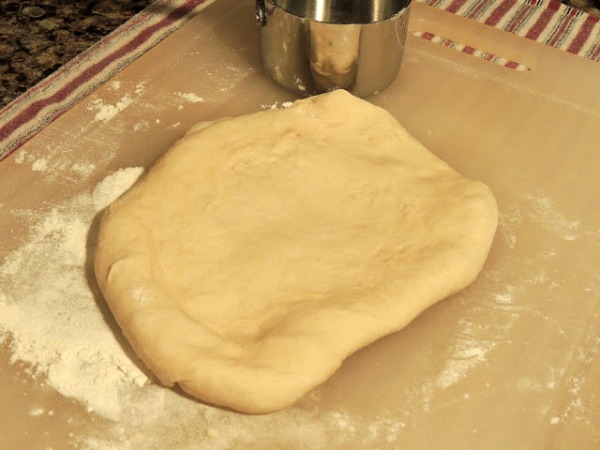 Roll out the dough and using your favorite cookie cutter cut out shapes and place them on a baking tray that you have covered with parchment paper. Then continue to make pizza like you normally would using your favorite sauce, toppings and cheese.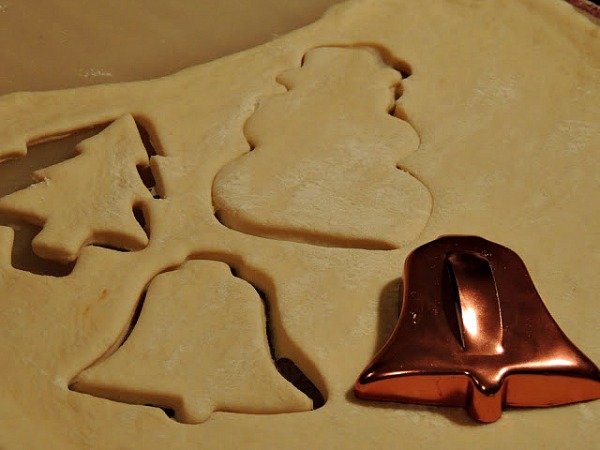 A closeup view of the mini pizzas ready for the oven. You can make these earlier in the day. Just cover them with plastic wrap and keep in the refrigerator until you're ready to bake.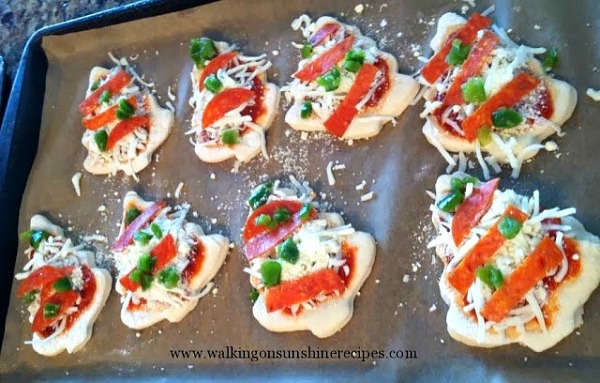 Bake the pizza in a hot preheated 435 degree oven until the crust is golden brown and the cheese is melted. Your family and friends are going to love them.