With Christmas just a few days away, what better time to put together
my "Dream Kitchen Appliances Wish List" than now!
As most of you know, I love to cook. AND I love to entertain. Which is why I was so excited to host Thanksgiving this year. For weeks I planned my menu and planned the timing of everything. I knew it would take around 6 hours to cook the turkey and then I would have no problem getting all the side dishes cooked before sitting down to dinner at 2:00. I thought, "My oven works great." Well, I was wrong.
The turkey cooked perfectly and was done pretty much according to my schedule but then my oven decided to go into "slow bake mode." Here I was with 17 guests waiting to start eating and my oven was refusing to work properly.
I told my husband that I think we need something better than what we have and I knew it was time for us to start looking for a better oven…one that will keep up with our entertaining and cooking.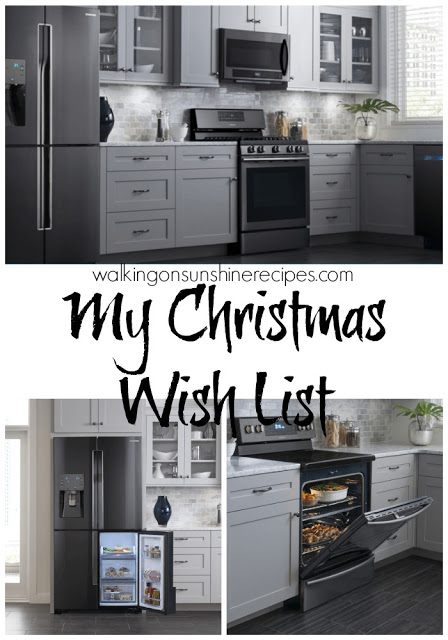 Let's take a look at what's on my Appliance Wish List!





I have always wanted a double oven and owning the Flex Duo™ Range is like having two ovens in one. The Smart Divider™ allows you to split the spacious 5.8 cubic foot oven and cook at two different temperatures simultaneously. Plus, the unique middle-hinged door can open just the top section or the full door, for total flexibility and energy efficiency.
The
Flex Duo Range
in
Black Stainless Steel
offers plenty of space to use large pans and skillets on the cook top while still having two ovens. Sleek up front controls give more room allowing you to use THREE 9″ pans on the burners! AND it's one oven, but allows you to cook at two different cooking temperatures…at the same time! Just what I need when entertaining a large number of guests!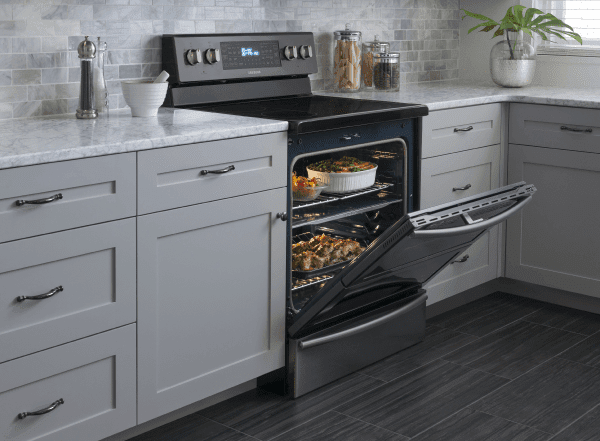 This Samsung 1.8 Cu. Ft. 1,000 Watt Black Stainless Over-the-Range Microwave is next on my wish list to help me entertain! It's larger space lets you cook more with an 1.8 cu. ft. interior to accommodate large platters and dishes which do not fit in my current microwave. This new microwave would be great for entertaining as I love to prepare some dishes ahead of time and reheat in my microwave just before serving.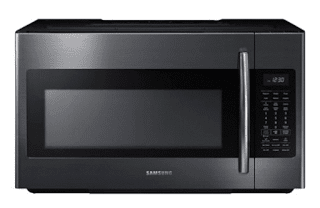 I am in love with this refrigerator by Samsung! How cute is the bottom right door! It's also available in Black Stainless Steel, the innovative 4-Door Flex™ Refrigerator boasts an innovative bottom right door that can change from freezer to fridge at the touch of a button, so now you can store more Fresh Food than ever before. This would be perfect for holding extra ice when entertaining. I always love to have extra bags of ice ready to go!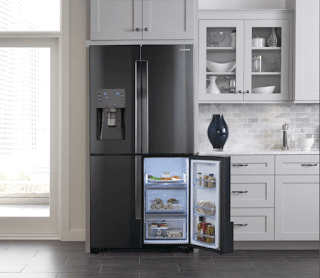 Now until Dec. 31, Hhgregg is offering up to $1000 off Samsung Refrigerators, $1000 off Black Stainless Steel Refrigerators, $5000 off Black Stainless Steel Ranges, $200 off Black Stainless Steel Dishwashers, and $1000 off Black Stainless Steel Over-the-range Microwaves.
Until Dec. 31, you can also enter to win a $25 hhgregg e-giftcard when you leave a comment on this post letting me know which Hhgregg appliance is at the top of your holiday dream kitchen wish list!
All you need to do to enter is visit the
and you could win a $25 e-giftcard !