This is what the Colonel has been working on the past 2 weekends…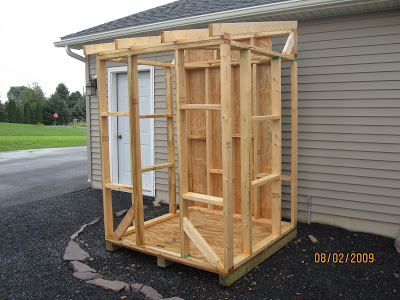 Can you guess what it's going to be?
He's making a potting shed…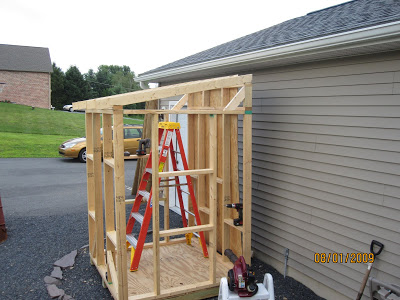 He said I needed one.  
I wasn't too sure. 
But after watching him work so hard on this, 
I'm beginning to like the idea of having a place to keep all our garden supplies in.  
He's going to build a pull down table on this side.
I'll be able to have a place to work on instead of our table on the back porch. 
I did make quite a mess there this spring!
He's even taking off a few days next week to finish up on the project.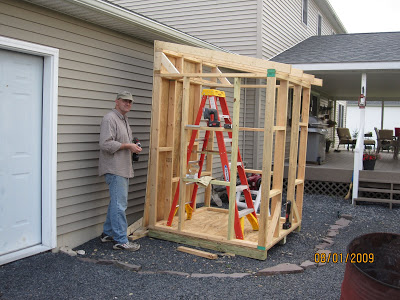 Thank you Colonel!  
Now get back to work!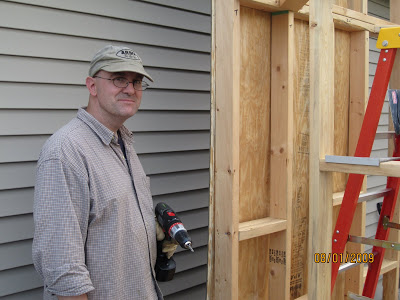 You still have time to enter.
Enjoy your Thursday!