Every day you need to learn something new. And today we are all learning is National Cheese Pizza Day. I'm excited, how about you?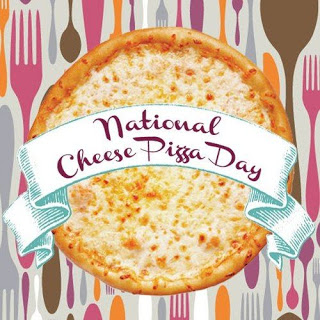 (Photo Credit: Google Images)
We love pizza in our house and if I had to pick ONE food to eat every day for the rest of my life, it would be pizza.
There are so many ways to enjoy this delicious food and since I've been blogging I've discovered a whole variety of different recipes, but I do love the traditional cheese pizza. Usually every Saturday night is pizza night here. My Colonel and I have been doing this for over 26 years…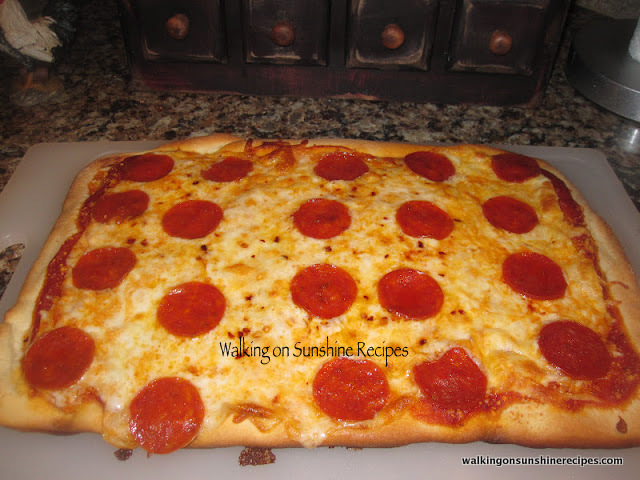 Homemade Pizza
Ingredients:
One loaf of pizza dough
Tomato Sauce
Mozzarella Cheese
Toppings
Note: You can purchase pizza dough in your grocery store or from your favorite pizzeria. If you would like to make homemade dough, the recipe I use is HERE.
Directions:
Using a rolling pin or your hands, spread out the pizza dough and place on a parchment lined baking sheet.
(You can also use aluminum foil sprayed with a non-stick cooking spray or brushed with olive oil.)
Add the tomato sauce to the top of the pizza dough, followed by the cheese and add your favorite toppings.
Bake in a HOT 435 degree oven until done.
Rolling out the pizza dough…
Ready for the oven…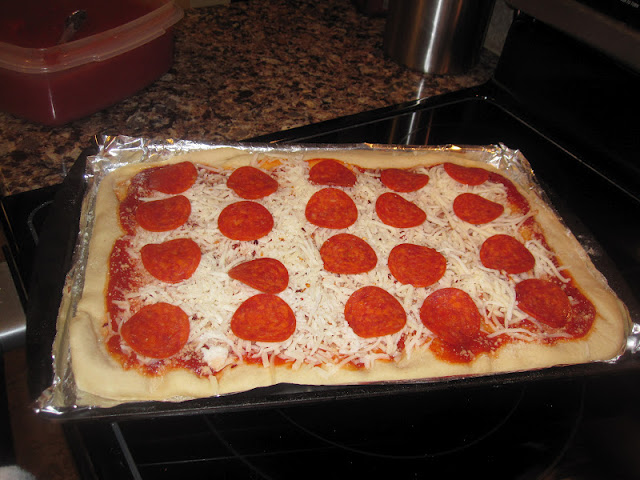 We like ours crispy and it varies all the time as to how long I bake it in the oven.
This was about 20 minutes…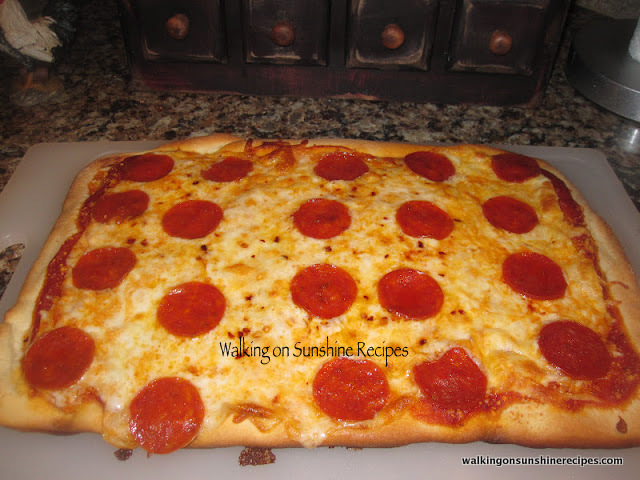 So delicious…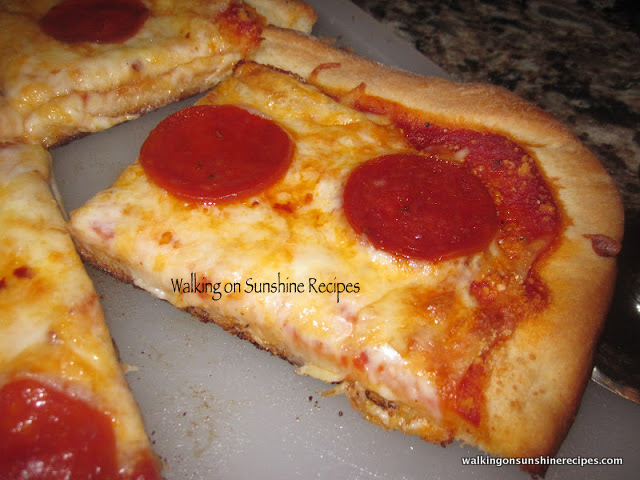 And if you would like to see a few other delicious pizza recipes,
please head over to Daily Dish Magazine
and read the article I wrote
HERE
.