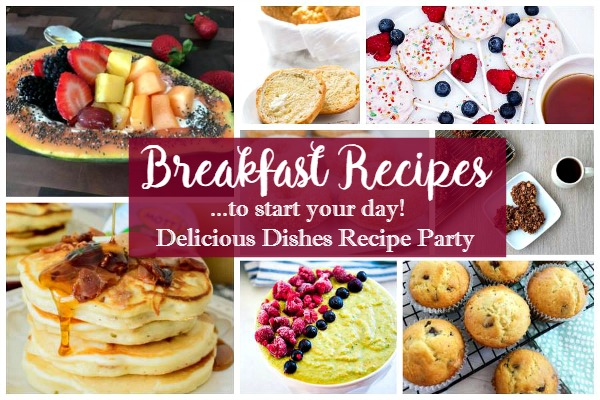 Welcome to Delicious Dishes Recipe Party!
Breakfast is the most important meal of the day, or so they say! I say with these delicious breakfast recipes that we're sharing today you might just want to enjoy breakfast all day long! When my children were younger we would have breakfast for dinner every Wednesday night before church. They loved it and so did I. I miss doing this and a few weeks ago my husband and I had crepes for dinner. Yummy!
Delicious Dishes is a weekly link party where bloggers can share their most delicious recipes all while checking out the amazing recipes that other bloggers are sharing. Each week we will be featuring our favorite recipes from the week before and pinning them to our Delicious Dishes Pinterest board. We hope you'll have fun with our party…we know we will!