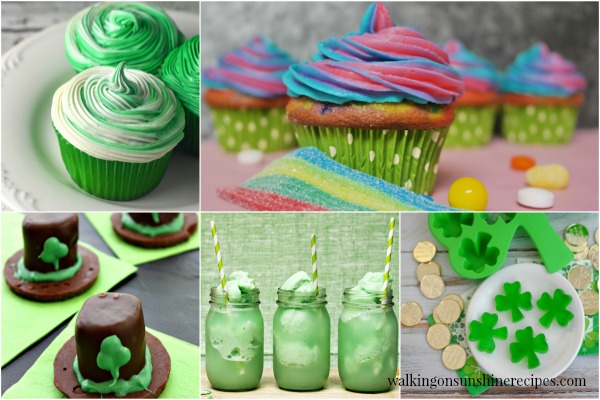 Welcome back to Foodie Friends Friday linky party #238!
I hope you're having a fun week. It's hard for me to believe we're expecting a snow storm in a few hours. I hope it's the last for the season, although we haven't had too many this winter. Our son comes home tomorrow afternoon also for spring break so I worry about him driving in the snow too.
Our host favorites theme this week is Sweets and Treats perfect for St. Patrick's Day. I love all the green recipes you all have been sharing lately. And the crafts are pretty impressive as well!
Foodie Friends Friday is a weekly link party where bloggers can share their new projects, crafts, and recipes and check out the amazing things other bloggers are creating. We're so happy you're joining us again for our party this week. If you are new here, thank you so much for joining the fun!
Sweets and Treats for St. Patrick's Day
from Coupons and Freebies Mom
from Home Cooking Memories
from My Suburban Kitchen
from TOTS Family
from This Mama Loves
from Quirky Inspired