Today I am sharing with you one of my favorite cookie recipes.
And not just any cookie but Shortbread…
Ingredients:
1 1/2 cups of butter softened (3 sticks)
1 cup confectioner's sugar
1 Tablespoon vanilla
3 cups flour
Begin by creaming the butter until it is soft and fluffy.
Then add the confectioner's sugar and vanilla.
Add the flour, a little at a time until it is all combined.
Divide the dough into two discs and wrap in plastic wrap.
Refrigerate for two hours or overnight.
Roll out the dough on a floured surface and using a round cookie cutter, begin to cut out shapes.
Place the cut out shapes onto a parchment-lined cookie sheet.
Bake at 350 degrees for 8 to 10 minutes or until the edges are beginning to brown slightly.
Cool completely before dipping half the cookie into melted chocolate then dip the cookie into chopped walnuts, colored sprinkles or chopped peppermint candies.
Place the cookies on a piece of wax paper to completely harden before storing in plastic containers.
Divide the dough in half and wrap in plastic wrap and refrigerate for 2 hours or overnight…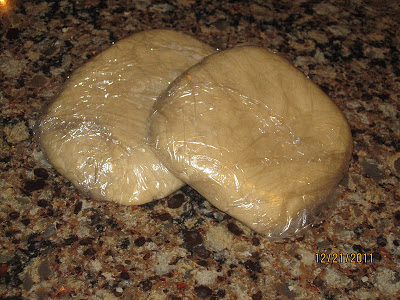 Using a round shaped cookie cutter, cut out your cookies. Place on a baking sheet that has been lined with parchment paper and cook at 350 degrees for 8 to 10 minutes…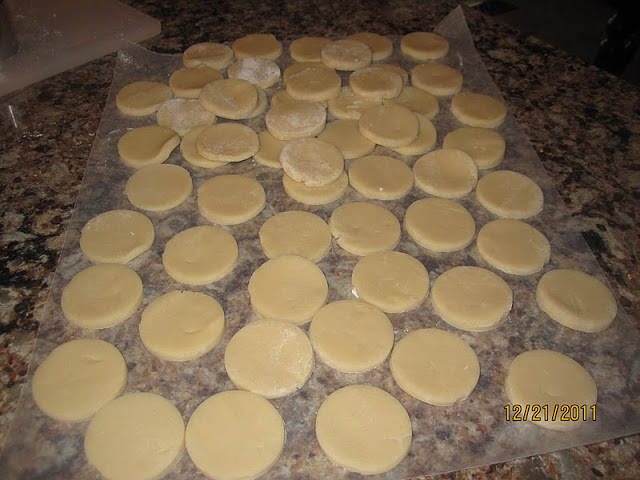 Let the cookies cool completely before dipping in melted chocolate. I used candy melts but you can also use melted chocolate chips…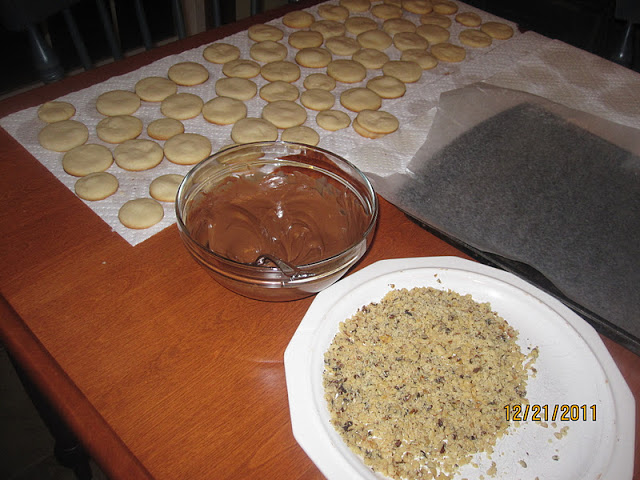 Dip half the cookie in the melted chocolate and then in chopped walnuts…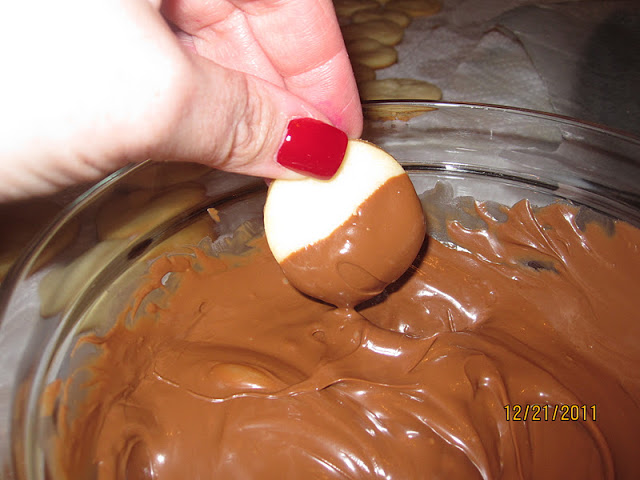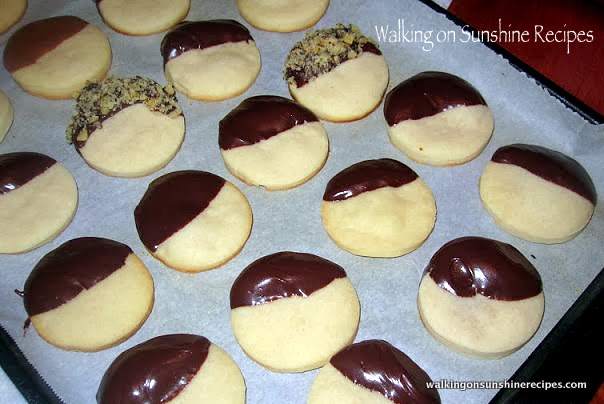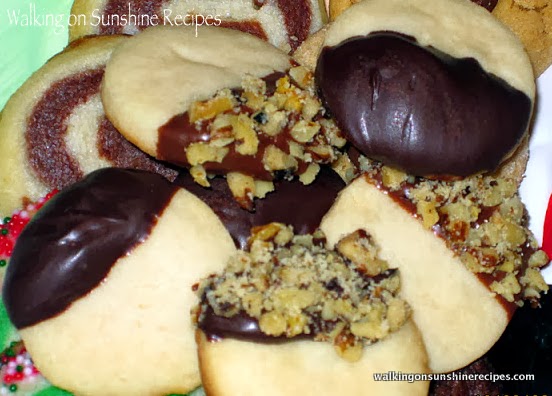 This is the first year that I used the candy melts for the dipping chocolate.
I will definitely use them again!
They melted so easy and dipping was just beautiful.
Store your shortbread cookies in a plastic storage container. You can layer them, just use wax paper in between each layer. This cookie is really DELICIOUS and BEAUTIFUL!