This week's Tuesday Question should be a pretty obvious one.
"What are your top five favorite
Christmas songs?"
I love Christmas music.
And sometimes it's hard to pick just one FAVORITE Christmas song, so I decided
to put together a list of my top five favorite songs and hope you will leave
me a comment and let me know your top five.
Number one on my list is…
SILENT NIGHT
I especially love to hear it in German.
#2: Mary Did You Know
I love the lyrics of this song, they are amazing.
Do you think Mary really understood all that was going to happen as
she held her baby for the first time?
#3: Breath of Heaven
Again, the lyrics of this song are so comforting.
I find myself singing them when it's NOT Christmas.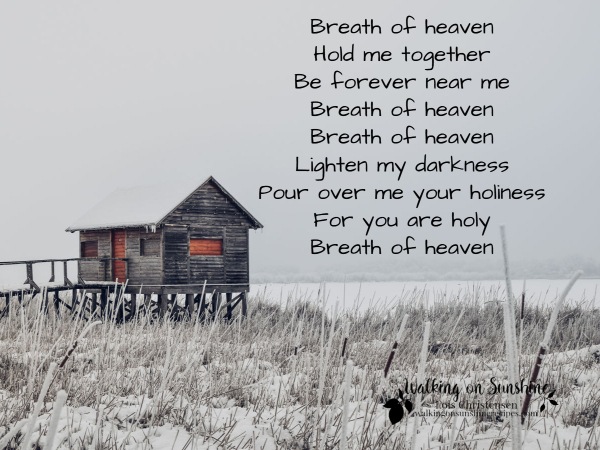 #4: The Messiah
I don't think this song needs any explanation.
It's an amazing piece of music and every time
I hear it I find something new to love.
#5: It's Beginning To Look A Lot Like Christmas –
Andy Williams
You may be wondering why in the world I have Andy Williams as one of my favorites.
Well when we were first married, I asked the Colonel
(of course he wasn't a Colonel then!)
to please pick up some Christmas music during the week
so when we put our tree up we would have something to listen to.
He came home with the entire collection of the Messiah.
He noticed the look on my face and asked,
"What's wrong with the Messiah?"
Well, I told him that I thought he would purchase something
a little more "Christmasy."
That's the word I used.
He looked at me and said,
"You asked for Christmas music and this is the best there is."
He then really noticed the look on my face and said,
"Okay, let's go pick something out that's a bit more Christmasy."
We then went and picked out the Andy Williams CD that we play
every year when putting up the Christmas tree
and we have a laugh over our definition of Christmas music.
Although I have come to love The Messiah as much as he does!
Christmas Cookies
AND check out these yummy Christmas Cookies! Click on the cookie title to see the full recipe.