So it seems we had a lot of snow here on Wednesday. 
A lot of snow.
The view from our back porch.  
So beautiful.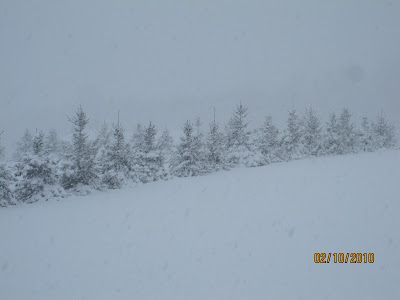 Don't think I'll be able to get into my potting shed any time soon…
We had close to 2 feet fall on Wednesday. 
The power was out for about 4 hours. 
NOT FUN.
There was so much snow that the guy who plows our driveway actually
 got stuck in the snow in our driveway.
Michael on his way to help Joe, the plow guy…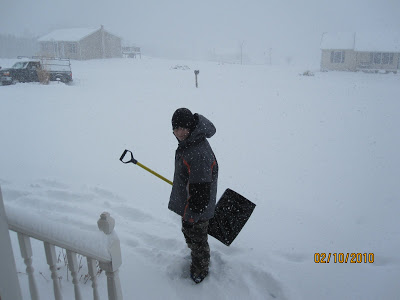 There's the plow truck, stuck in our driveway.  
He actually needed someone to come and tow him out.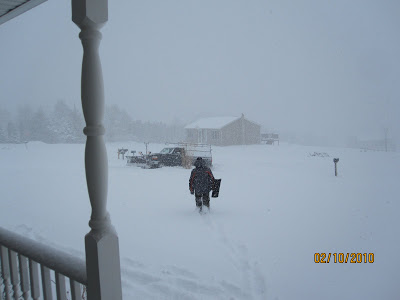 School was cancelled Wednesday and Thursday due to the snow.  
The wind blew so hard during the night. 
Thankfully all was well and nothing blew off the house. 
The sun came out on Thursday.
The plow guy returned and finished the job. 
Everywhere you looked it was so beautiful.
So bright.
So white. 
Reminds me of the following verse:
"Though your sins are like scarlet, they shall be as white as snow; though they are red as crimson, they shall be like wool."
Isaiah 1:18
Isn't it amazing to know that no matter what we've done,
no matter what sin we've committed,
the Lord sees us as white as the freshly fallen snow…
As long as we're first covered in the cleansing blood of the Lamb.  
Enjoy your day!