Many of you have been wondering what my Colonel has been
up to since returning from Afghanistan in January.
He's working at a local university for their 
ROTC program and teaching Military Science.
Here's a picture of him at a recent college fair/career day at 
a local high school representing the university…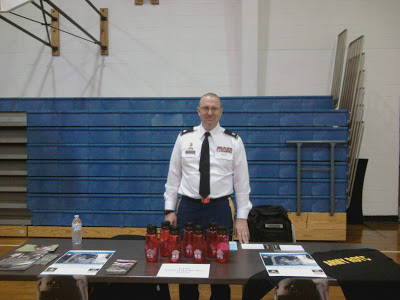 Talking to a hopeful future student and ROTC candidate…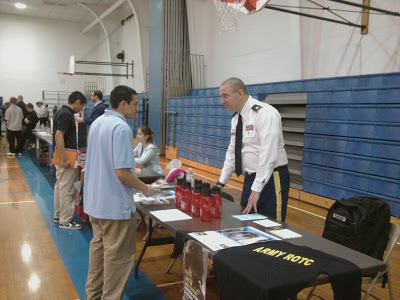 The poster that is displayed in the high schools informing
the students he will be at their school…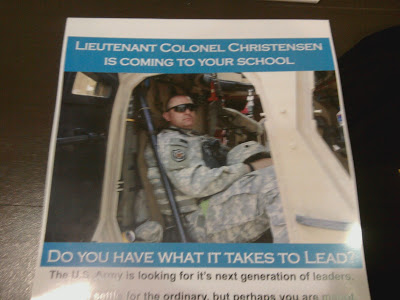 A t-shirt telling it all…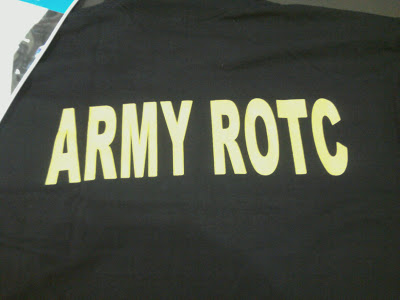 When the Colonel and I first started dating many years ago,
he was in college in the ROTC program.
He's still in the Army Reserves and will be training with them
one weekend a month beginning in September.
We've come full circle.
We love his new job.
Thankful for everything the Lord has provided for us.