A few days ago one of my friend's, ARLENE, on Facebook asked for
my apple dumpling recipe.
I had to remind her it's NOT my recipe.
I love her blog.  I love her recipes.
These are the best apple dumplings I've ever made.
And they're so easy.
HOWEVER…
The Pioneer Woman uses 2 sticks of butter
combined with 1 and 1/2 cups of sugar.
The first time I made them I followed her recipe all the way.
But thought, too much butter, too much sugar, too fattening!
I decided to use much less…just 1/2 a stick of butter.
Here's what you need:
2 cans of crescent rolls
2 apples
cinnamon and sugar mixture
1/2 stick butter
4 oz. Mountain Dew
This is the original picture with 2 sticks of butter.
Ignore all that deliciousness.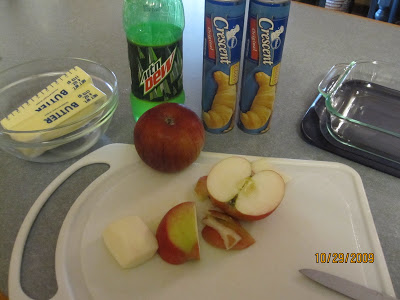 Peel, core and slice the apples.
Place about 2 to 3 apple slices at the top of one crescent roll,
sprinkle with cinnamon and sugar…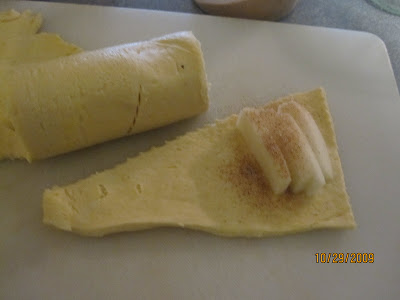 Roll the crescent roll up…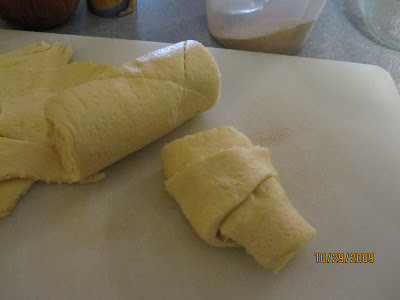 Place crescent rolls in a 9 X 13 pan sprayed with Pam…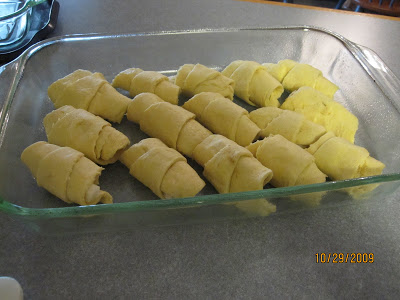 Melt the butter in the microwave.
Pour the butter on top and around the dumplings.
Sprinkle the tops with more of the cinnamon and sugar mixture.
Now, take your 4 oz. of Mountain Dew and pour around the dumplings.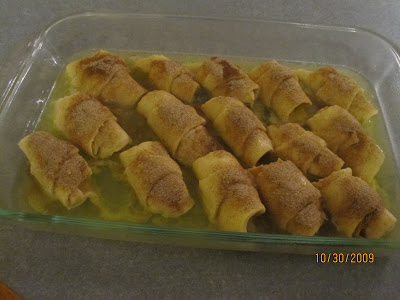 Bake at 375 for about 40 minutes until golden brown…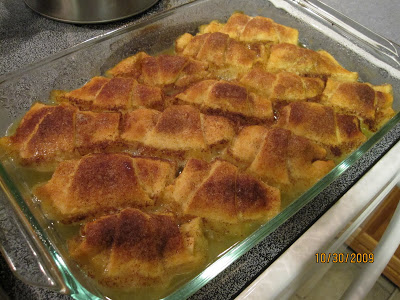 Don't they look delicious…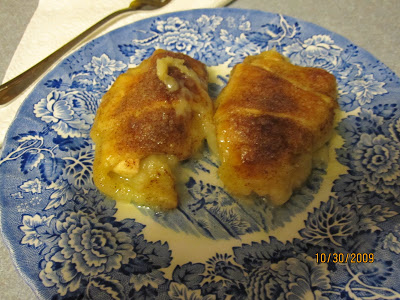 YUMMY!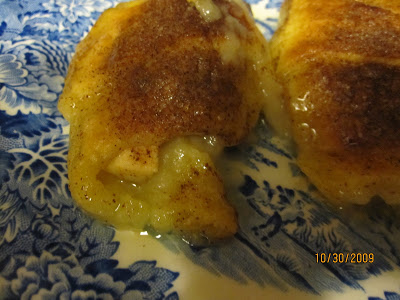 Feel free to add ice cream!