Department 56 Village Collection.  
I have seven lighted houses.
I love each house, but especially the "Apple Valley Schoolhouse." 
When Olivia was just 5 years old, 
the Colonel took her shopping and 
had her pick out the house to purchase that year. 
And since she was in kindergarten, she picked the schoolhouse. 
They had it wrapped at the store and she placed it
 under the tree when they got home.
I could tell how excited she was! 
On Christmas Eve when my family was over and 
we were about to exchange gifts 
she ran and brought me "her" present to me. 
I told her, "No, we're going to open those presents in the morning." 
Well, the look on her face could have broken any one's heart. 
My husband said, "Oh, please open it tonight, she's so excited." 
I opened it and, of course, she helped and was so happy for me 
to have the house she picked out all by herself. 
With the Colonel gone, I didn't put up the village this year.
These are pictures from last year.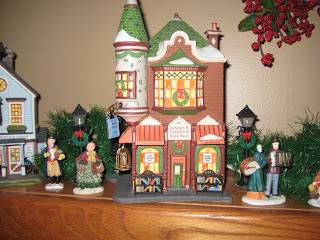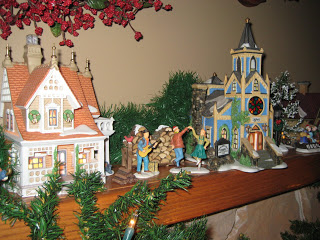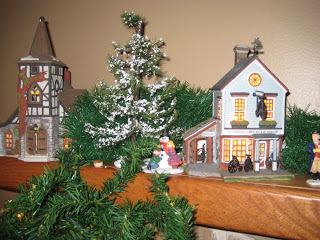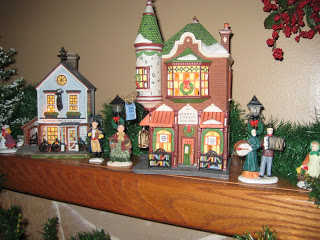 Olivia's choice…Apple Valley School House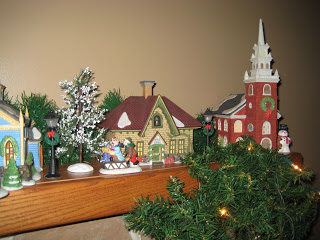 I hope you enjoyed my little tour!