Life is really busy for me these days as I'm sure for most of YOU!
But we still need to cook dinner for our families and sometimes
cooking the same meals over and over again can be so
BORING.
I am forever searching Pinterest and Blogs looking for
yummy recipes that I can make for my family.
Which leads to this week's Tuesday's Question…
"When was the last time you actually made a recipe
you found on line and what is the name of that recipe?"
And here is what I made last week…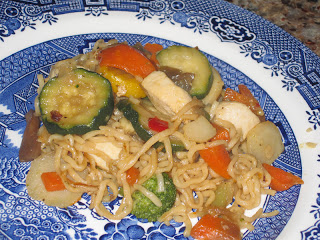 Come back tomorrow for the recipe.
And you know it will be EASY!
Don't forget to let me know if you've made a recipe recently
that you found on line!
Enjoy your day!