I love Tuesdays.
Mainly because of Tuesday's Question.
I love thinking of a question and posting it on my blog
and reading everyone's comments.
And I love when my friends on
join in and comment there as well!
A few weeks ago I posted
So I thought it only fair to post today's question:
What was your FAVORITE gift you received THIS Christmas?
I received a lot of wonderful gifts.
And it was VERY HARD to come up with ONE gift!
But I really love the gift my sister-in-law and her family gave me.
This beautiful "prim" candle holder…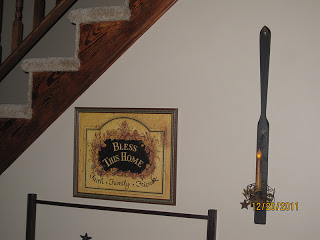 It's so me.
And I found the perfect place for it, right in our entry-way
next to the antique wash stand…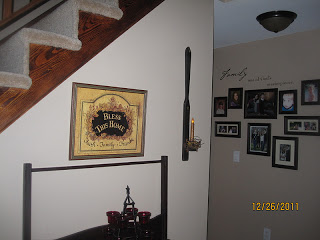 So, what was YOUR favorite gift you received THIS year?
Leave me a comment and let me know.
Or if you'd rather leave me a comment on
Walking on Sunshine on Facebook,
please head over there NOW!
And if you want to know the worse gift I've ever received
Enjoy your day!