The Colonel arrived in Maza E-Shariff  last Friday.  
All is well.  
He said Northern Afghanistan is beautiful.  
Below is a picture of some of the mountains that he gets to see every day.  
Really pretty, huh?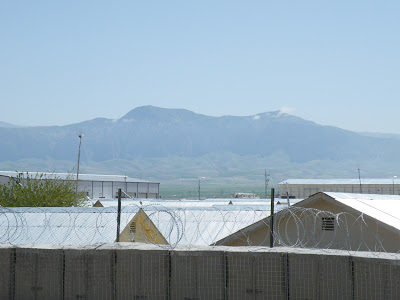 Here's a picture of him with a Danish soldier with the last name,
 only spelled with a "K."   
You have to enlarge the picture to see their names on their uniforms.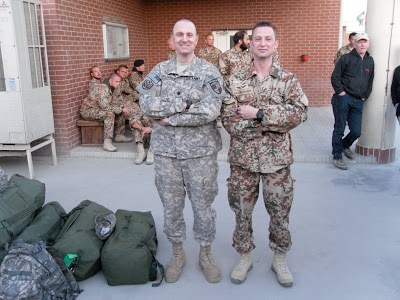 I'm really not too sure what he's doing now.  
I do know he's a Deputy Commander of an RST unit. 
 And yes, he's explained it to me a few times, 
but I never fully understand what he does.  
Please don't tell him I said that.  
The best news is he has his own living arrangements. 
Well, he's still in a shipping container, 
but it's split in half, divided by a solid wall.  
He's happy, I'm happy.  
He had sent me pictures of his other shipping container in Kabul.
This is his section of the container.  
Not too bad.  
He made the bottom "bunk" it into a little desk area for himself.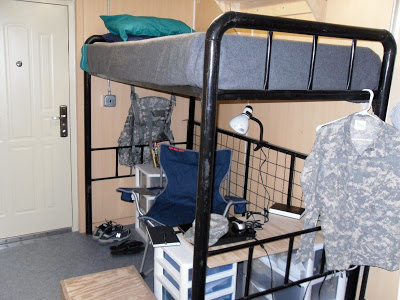 This is his roommate's side of the container.  
You can see how narrow the container really is in this picture.  
The bunk bed JUST fits. 
But it's still better than living in a tent in the middle of Afghanistan.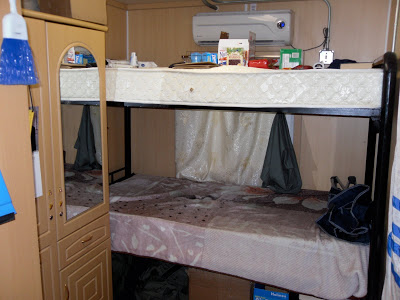 I have to say the Colonel is much neater!
Back here at home we enjoyed a nice Easter weekend. 
The kids arrived home from their Youth Convention LATE Friday night and then proceeded to sleep most of Saturday morning.  
We went to church on Sunday and then to my sister's house. 
I didn't take any pictures, sorry. 
Just wasn't in the mood.  
I hope you all enjoyed a beautiful Easter!
I haven't forgotten to tell you about my fall from the platform 2 weeks ago!
You'll just have to come back another day to hear that story!
Enjoy your day!