Life has been busy.
And I'm not just saying for ME!
But I'm trying to take the time to blog 
and share what's been going on in our world 
and post a few recipes at the same time.
I have been reading blogs!
Just finding the time to get to the actual blog to comment is
 quite hard these days.
Our daughter Olivia graduated from high school a few weeks ago 
and in exactly one month from today
will be moving into her dorm room on campus
down in Florida.
So today I plan on going to Kohl's and use my 30 percent off coupon and
purchase her towels and maybe a few other things that she needs.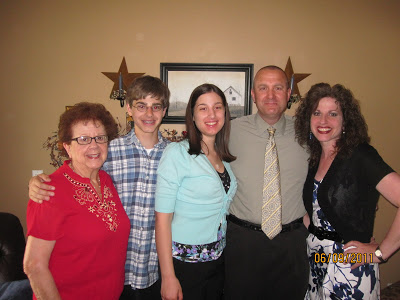 Later tonight, I'm planning on taking the time to 
relax and grab my computer and spend some 
time catching up with all of my blogging friends!
Enjoy your day!