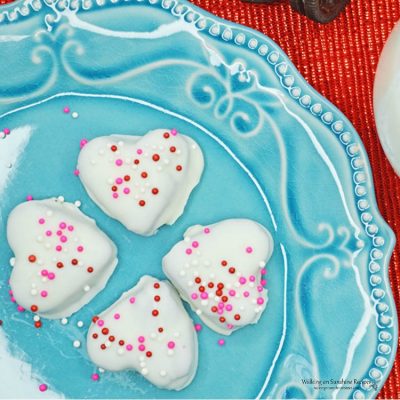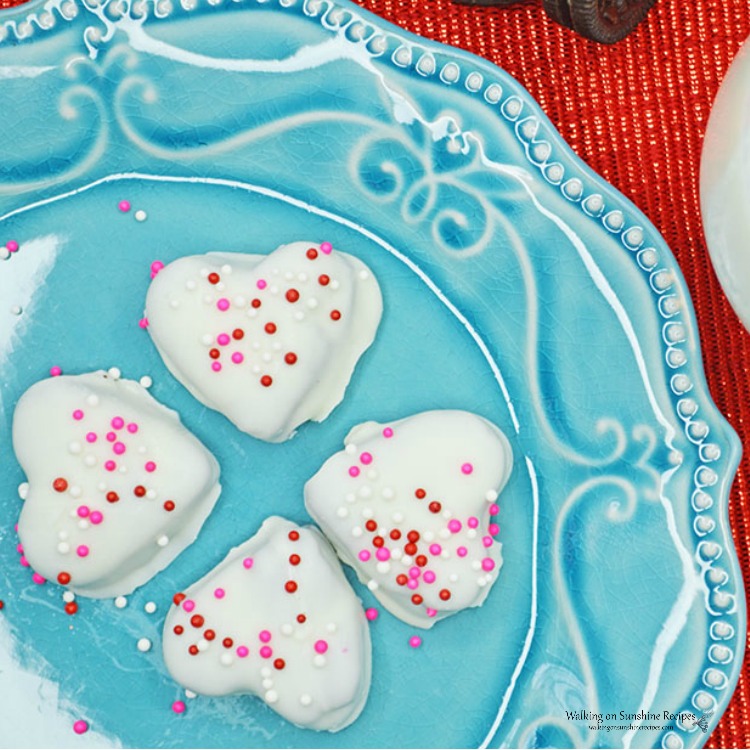 Your family is going to love these Heart Shaped Truffles and you are going to love how easy they are to make...only 3 ingredients, well four if you count the fun sprinkles used to decorate.
Line a baking sheet with parchment paper.

Process Oreos (including filling) in your food processor, until you have an Oreo "sand".

In a large bowl, combine crushed Oreos and softened cream cheese.

Mix together with your hands until well combined.

Take a piece of parchment paper and lay a big heaping spoonful of the cookie mixture.

Fold over the parchment and press the cookie mix into about a 1/2 inch layer.

Using your mini heart cookie cutter, cut out cookie shapes.

Repeat until all of the mixture has been cut into heart shapes.

Chill them in the refrigerator for about an hour.

Then, melt almond bark or chocolate in the microwave on 30 second intervals, stirring well between.

Dip Oreo hearts into the melted almond bark/chocolate and place back onto the parchment.

Coat with Valentines sprinkles immediately, before the coating dries.

Chill again in the refrigerator until the coating is set.
If you don't have a food processor, I recommend putting them into a large plastic zipper storage bag and crushing them with something heavy, like a rolling pin.