Check your email for confirmation and your FREEBIE! Don't miss this special one-time offer!
Congratulations!
You just unlocked this VIP Offer!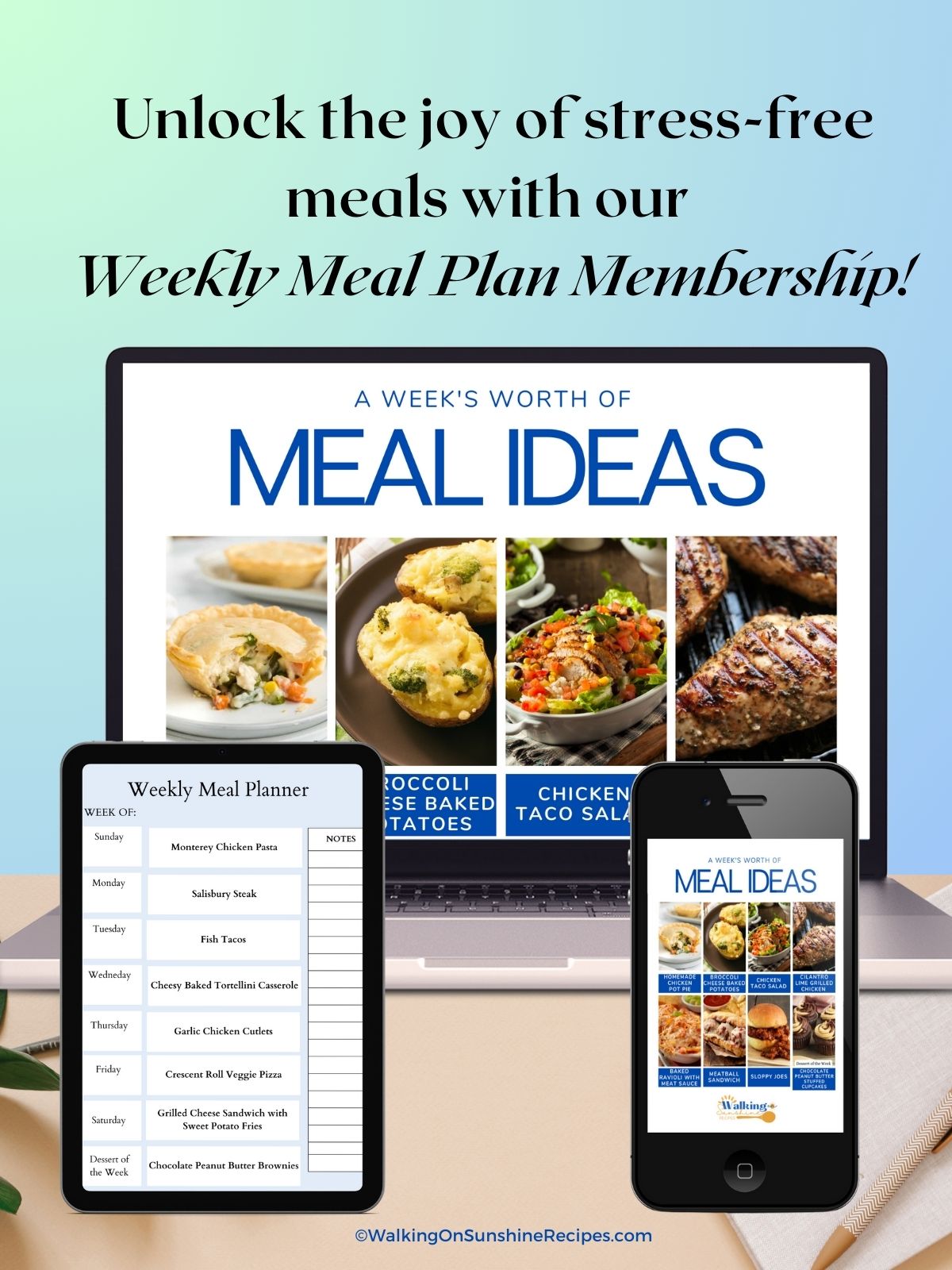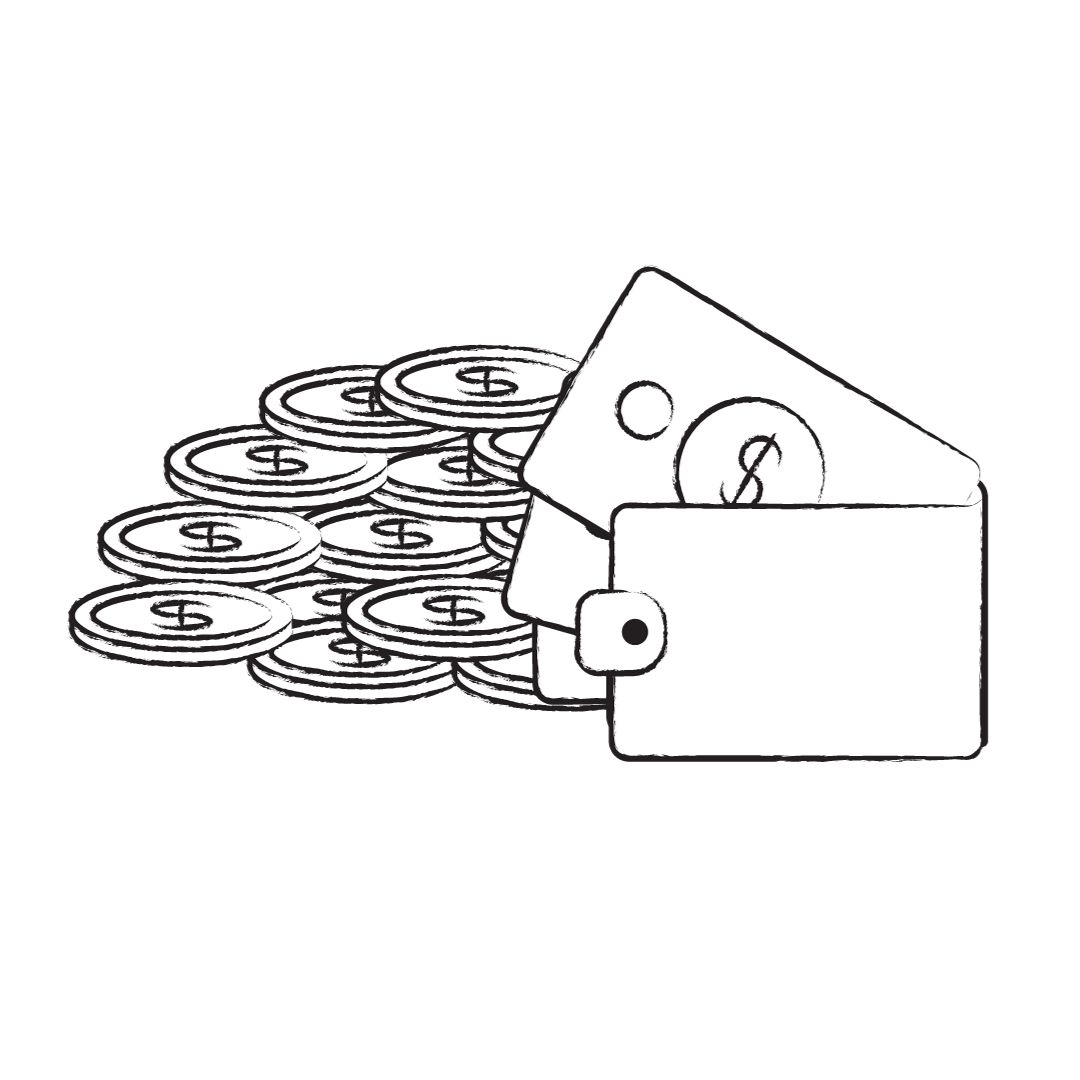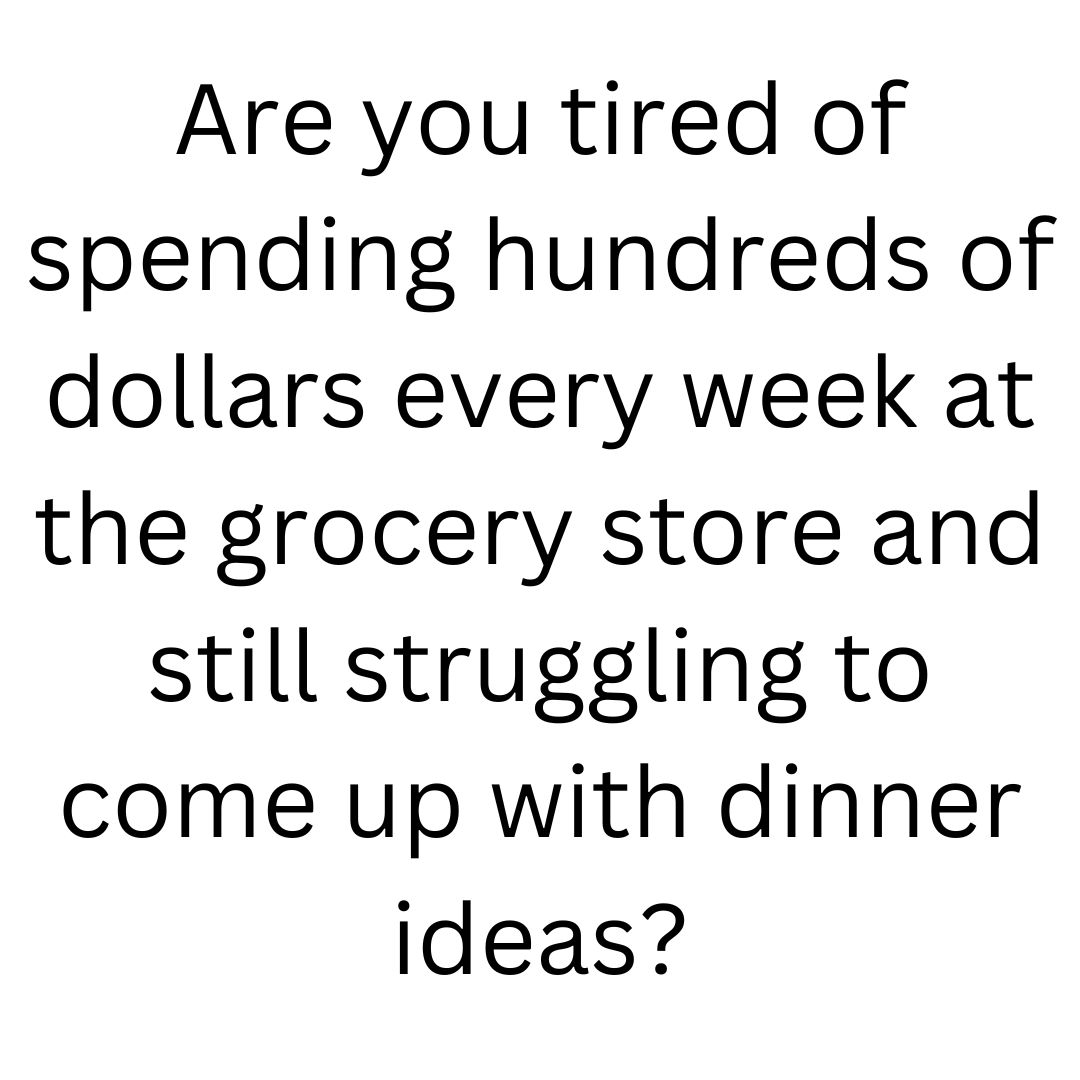 Imagine waking up on a Monday morning knowing exactly what's on the menu for the entire week.
No more last-minute scrambles to find a recipe or resorting to takeout.
This meal plan membership saves you time, money, and stress by taking care of all the legwork for you!
Hurry...this special sales price ends soon!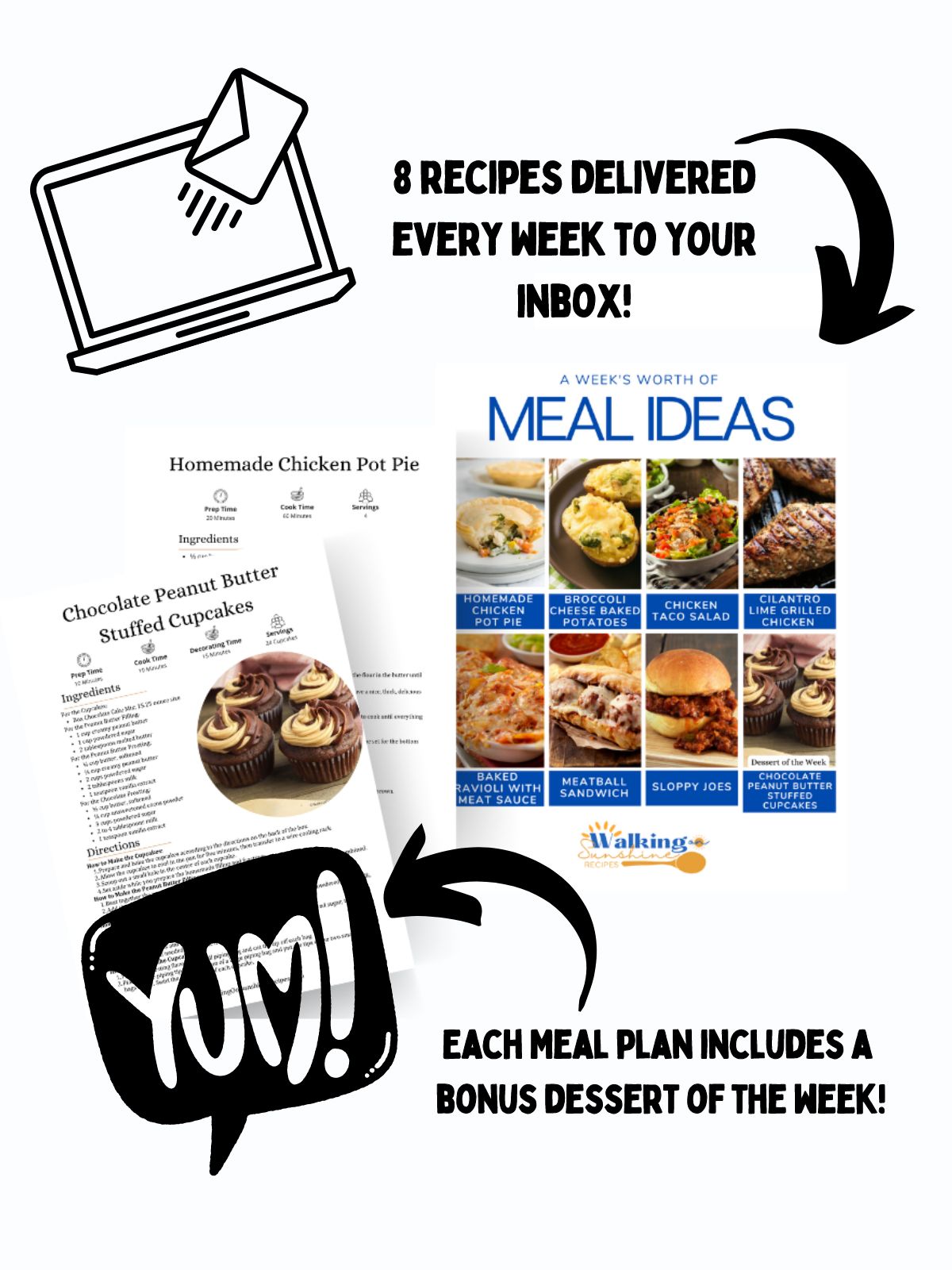 All Monthly Memberships Include:
Recipes delivered once a week (Friday mornings) with fresh recipes to your email inbox.
A printable menu for you to print out and hang on the refrigerator or near your calendar so you (and your family) can easily see what's for dinner each night.
Detailed grocery lists of everything you need to prepare the current week's meal plan.
Easy to follow step-by-step prep and cooking directions.
Printable recipes to add to your BONUS Meal Planner that's included with your membership.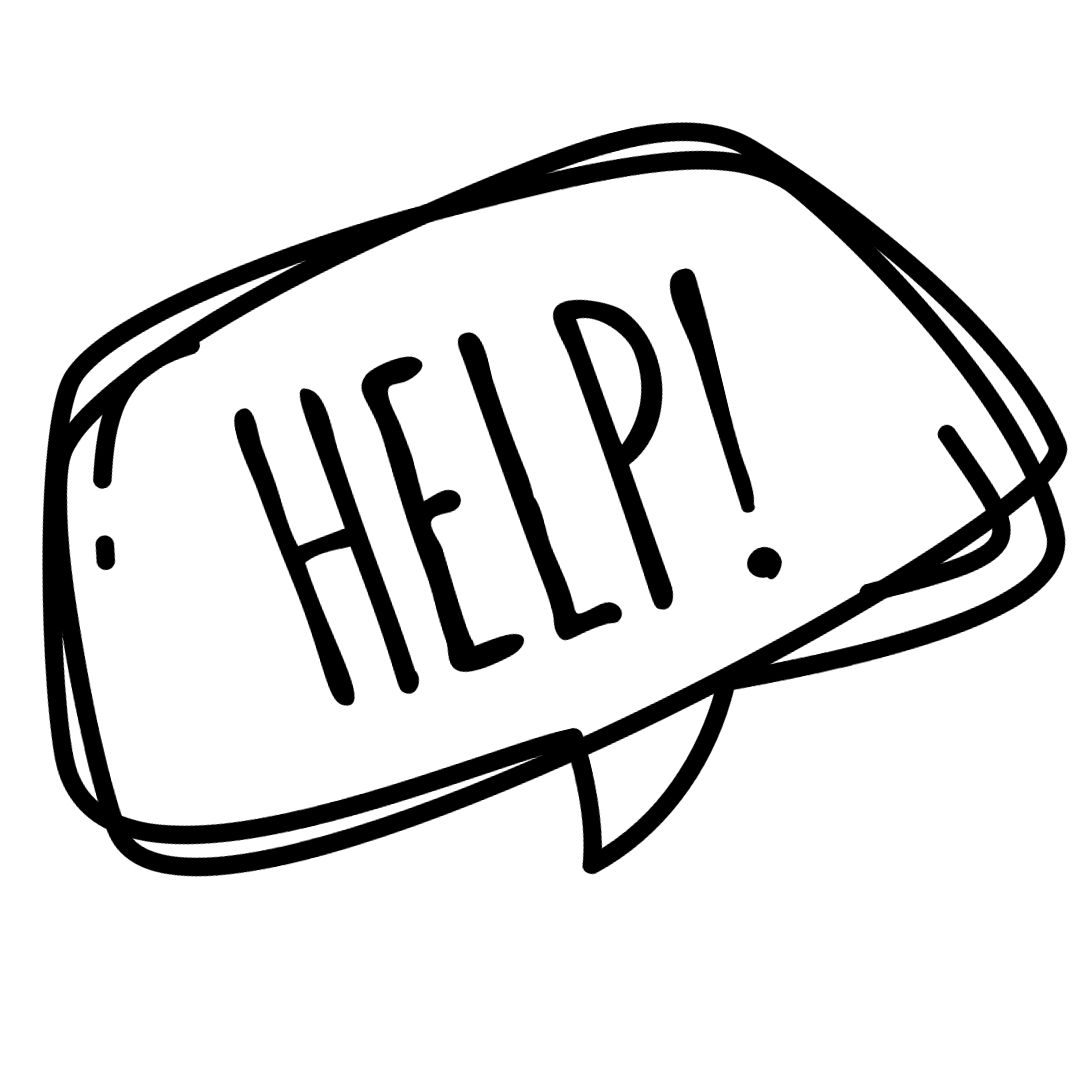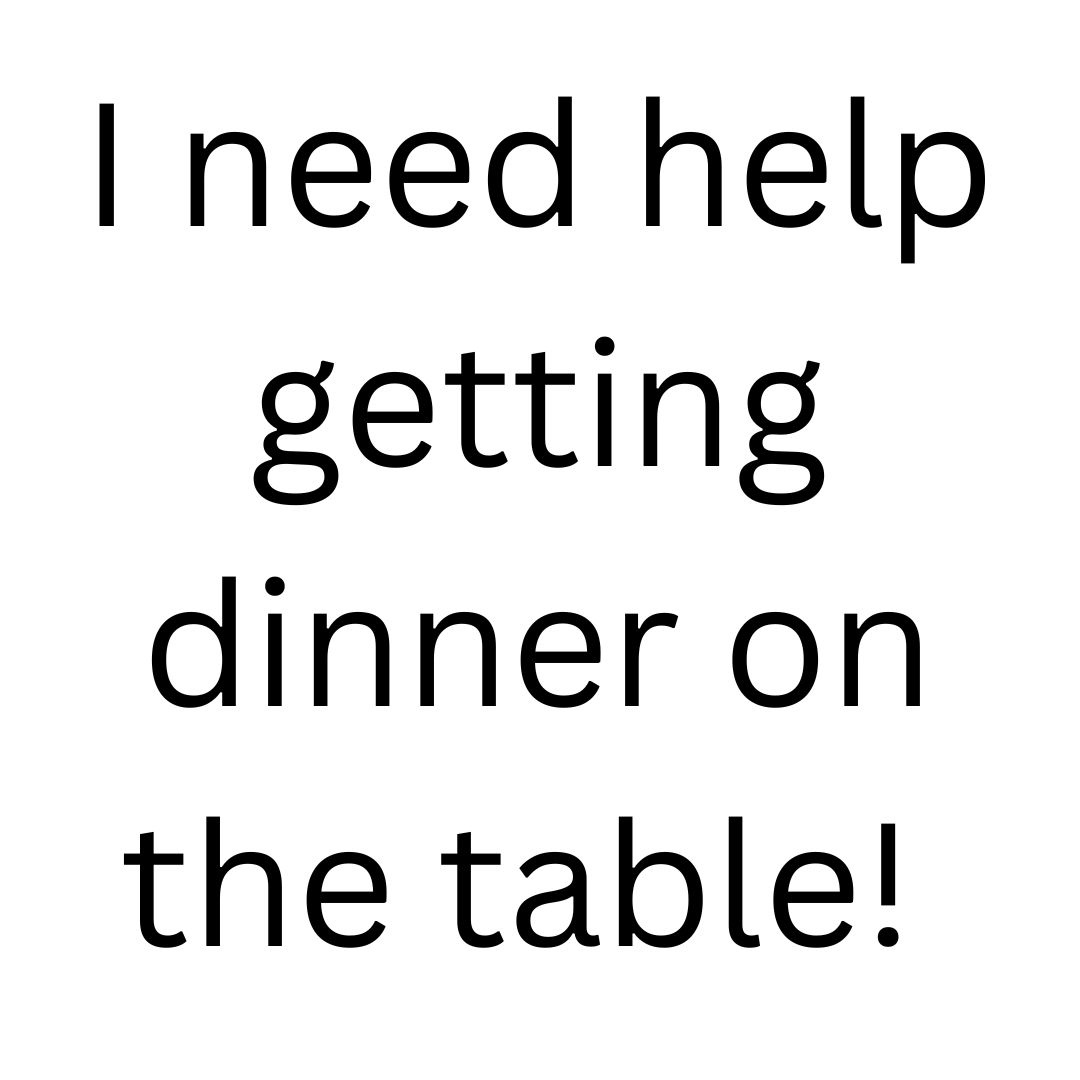 What would it feel like to know what you're cooking for dinner at the end of a long day?
What if after a long, tiring day, you already have a clear plan in mind about what to cook for dinner?
It's a feeling of relief and comfort knowing that you don't have to spend time and energy figuring out what to make.
You can simply focus on preparing the meal and enjoying the process.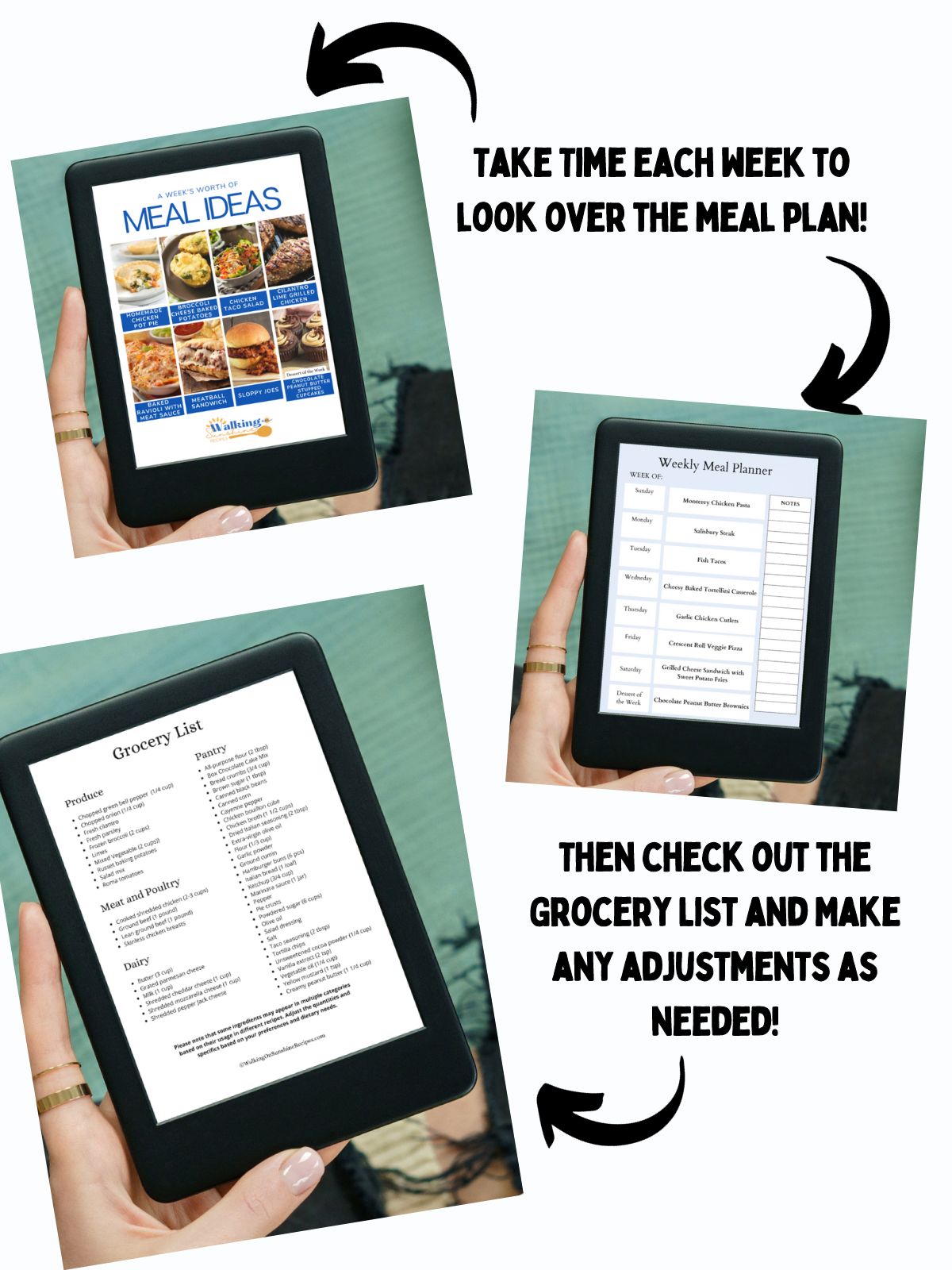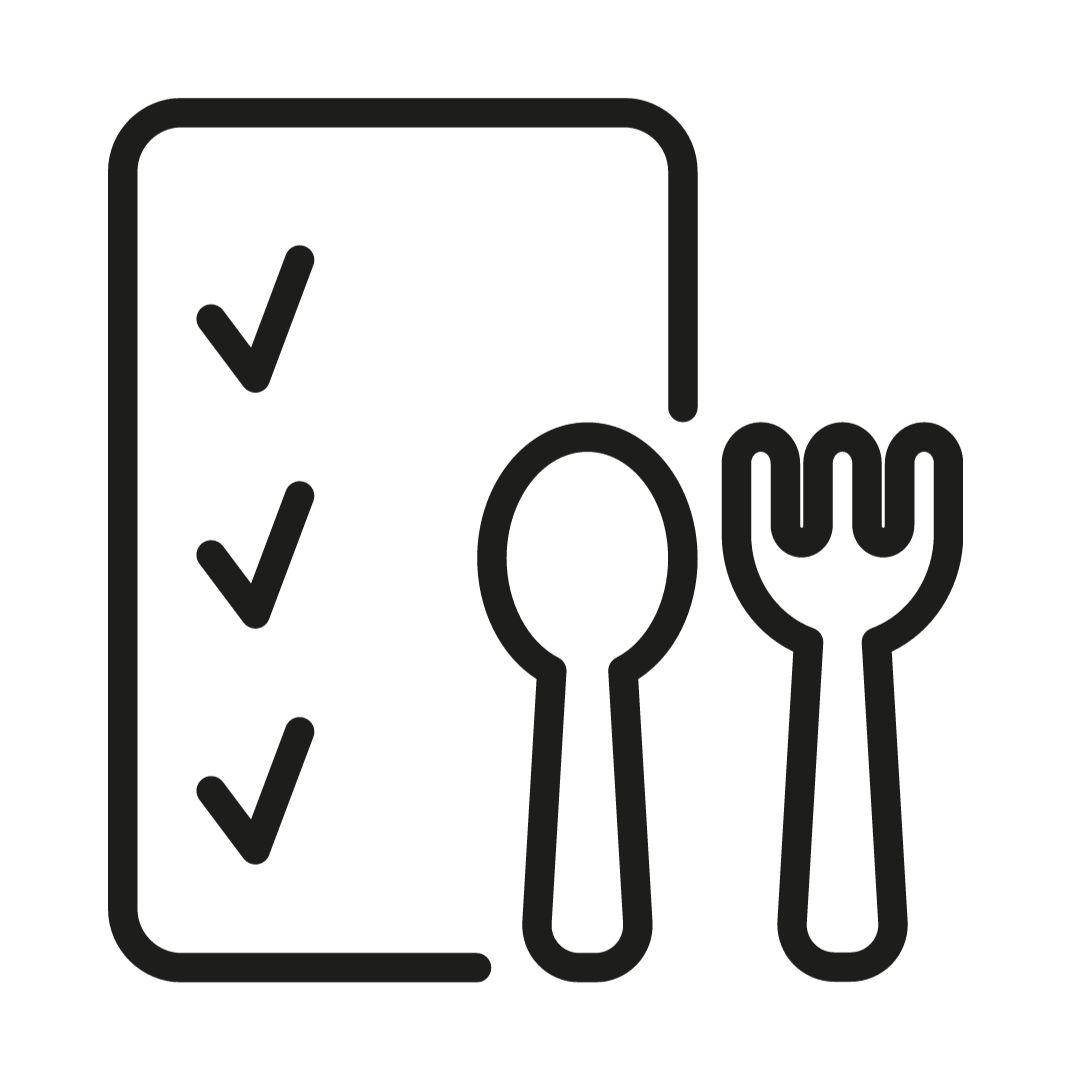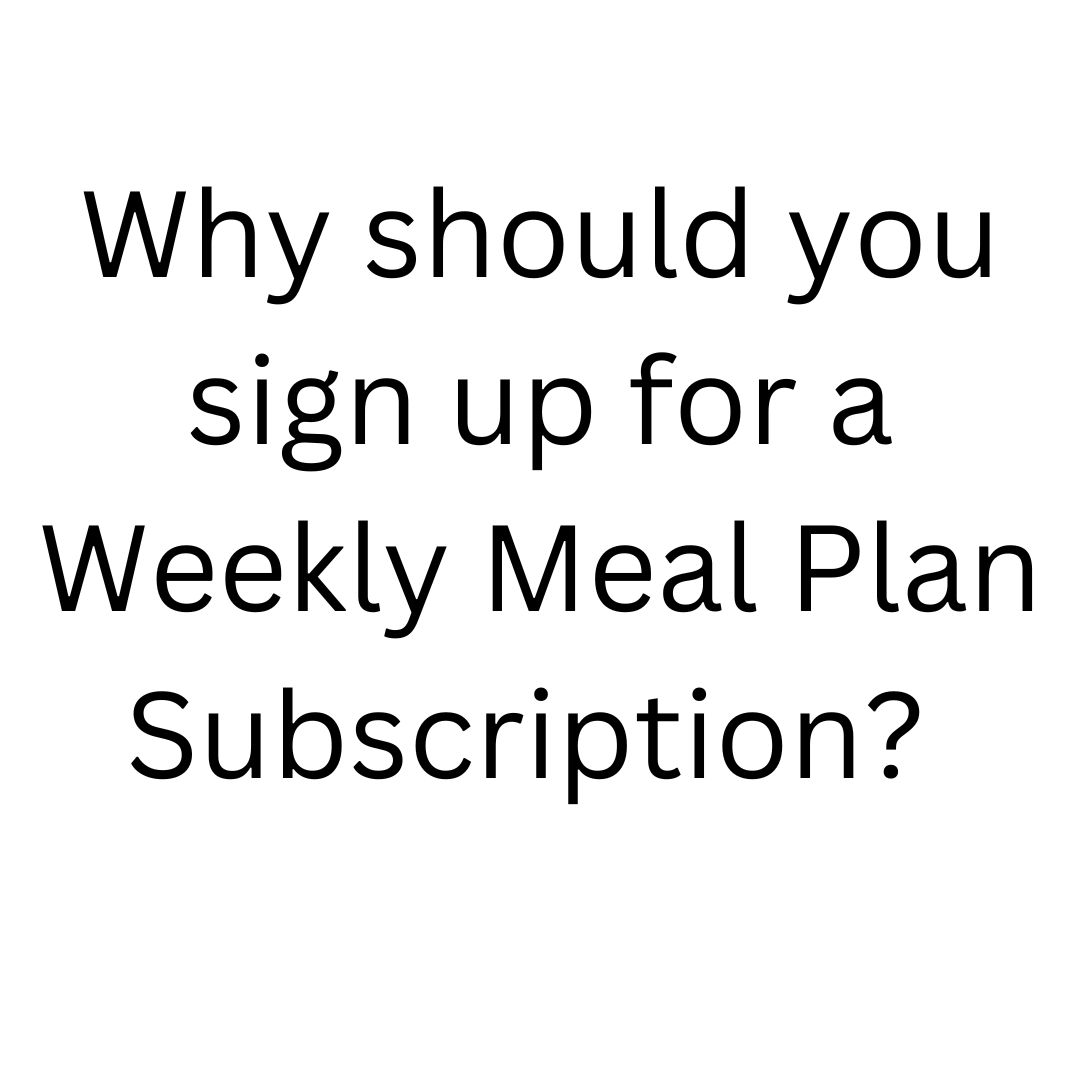 Having dinner recipes delivered directly to your inbox saves you time and effort in searching for new meal ideas. You don't have to browse through countless websites or cookbooks to find inspiration. The recipes are curated and sent to you weekly, making meal planning and preparation more convenient.
Signing up for a monthly meal plan membership that delivers printable dinner recipes to your inbox every week can simplify your mealtime routine, save money, and make dinnertime more enjoyable.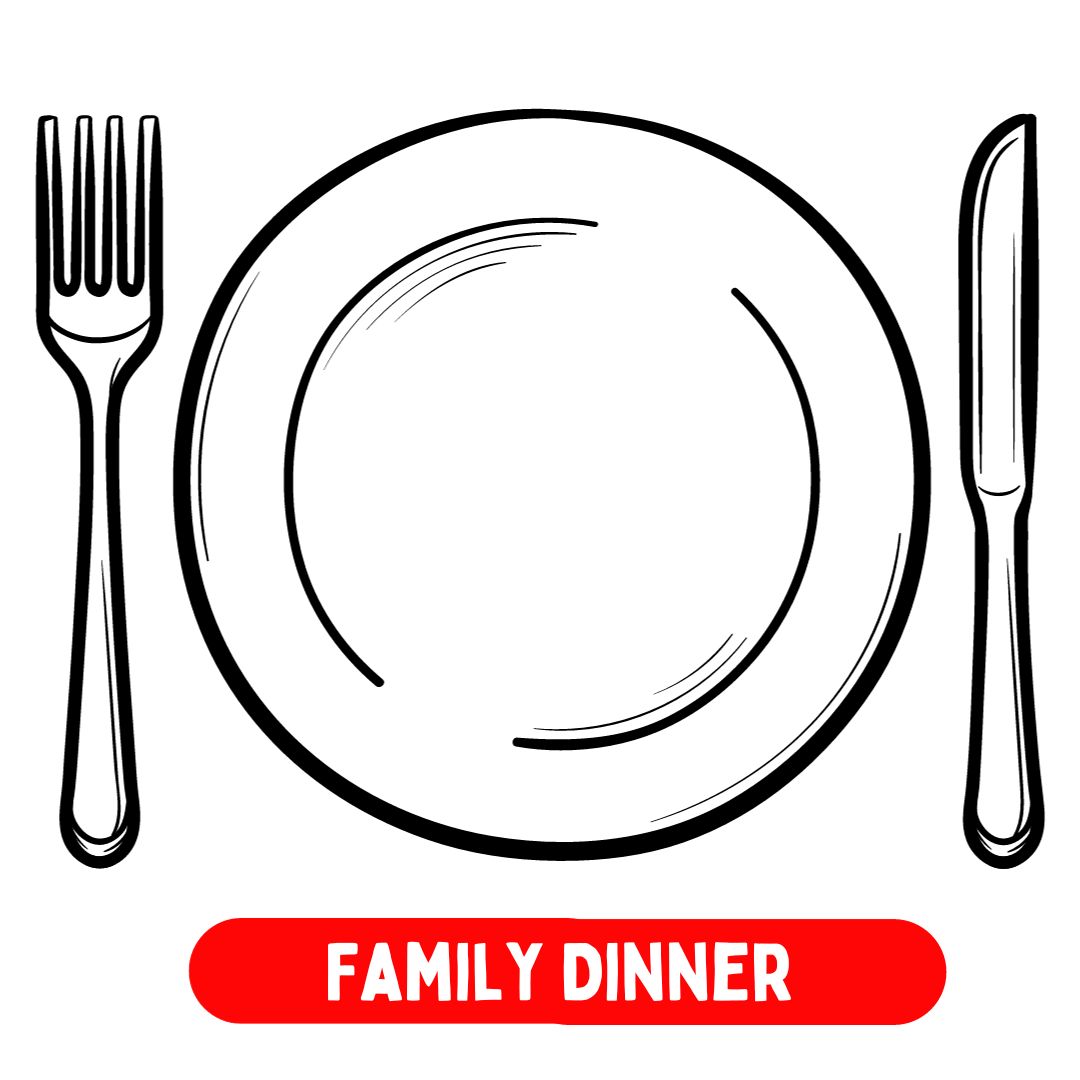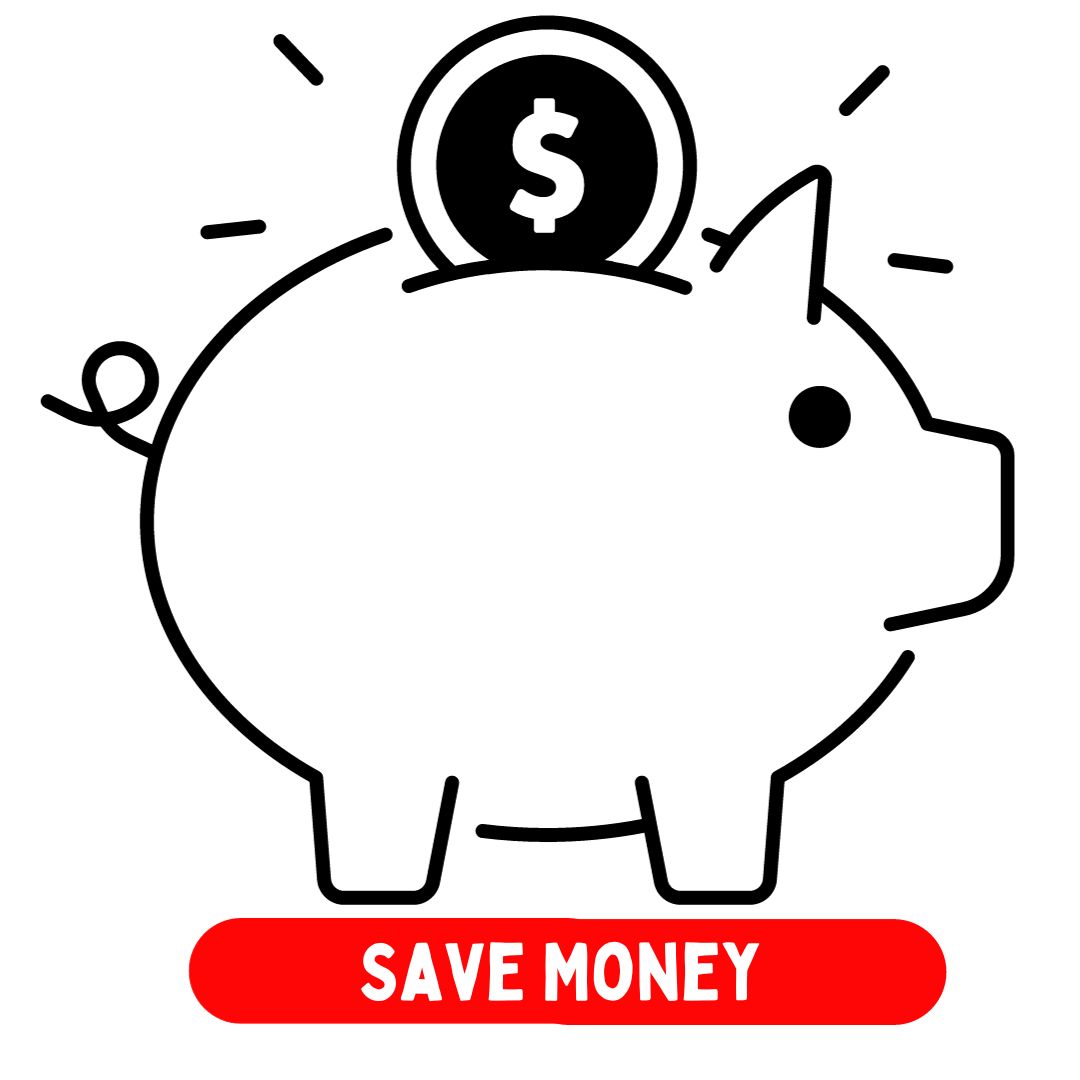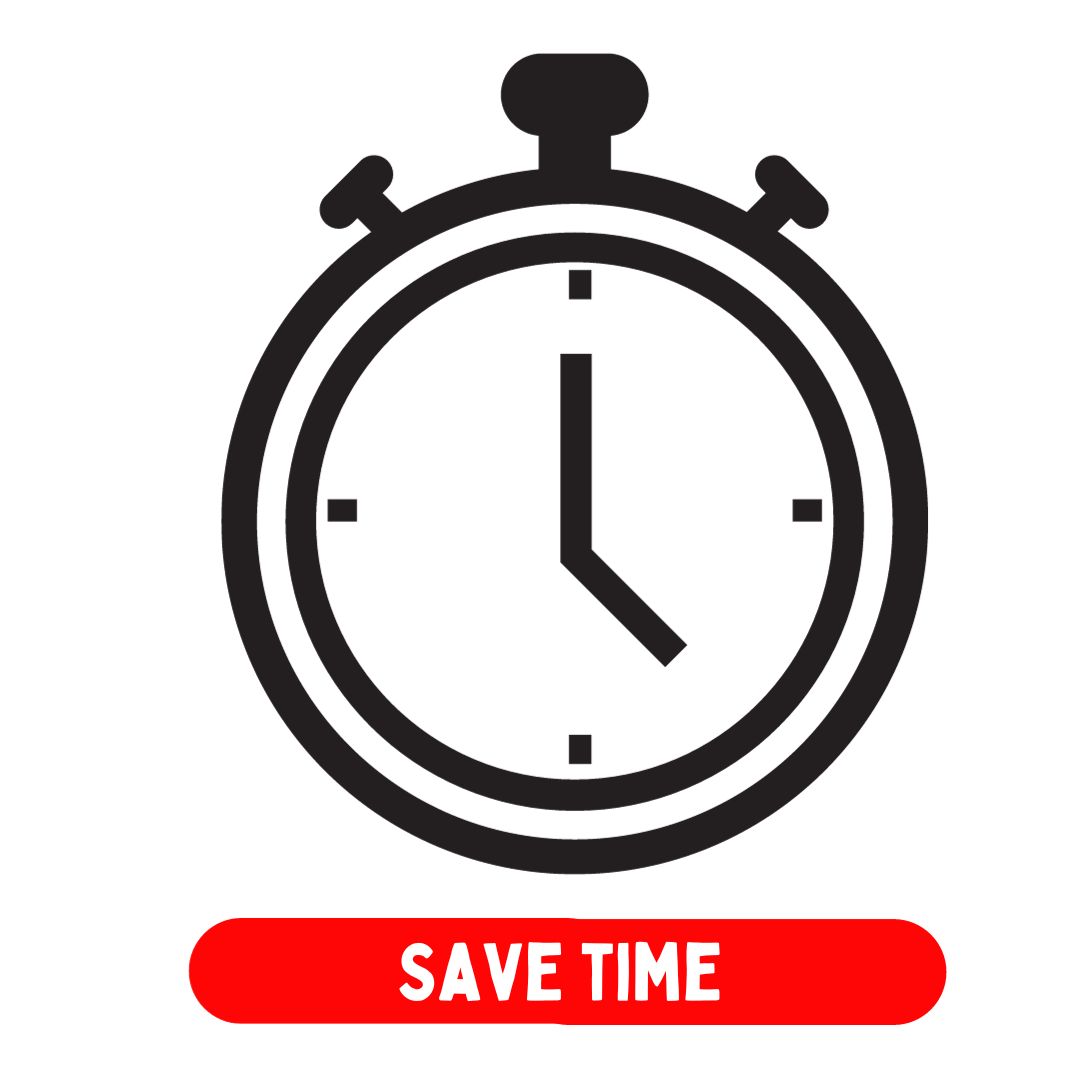 But that's not all! Along with the recipes, every week you'll also receive a detailed shopping list, making your trips to the grocery store a breeze.
Say goodbye to wandering aimlessly through the aisles, and hello to efficient, purposeful shopping!
Now you can streamline your cooking process and focus on enjoying the actual cooking experience.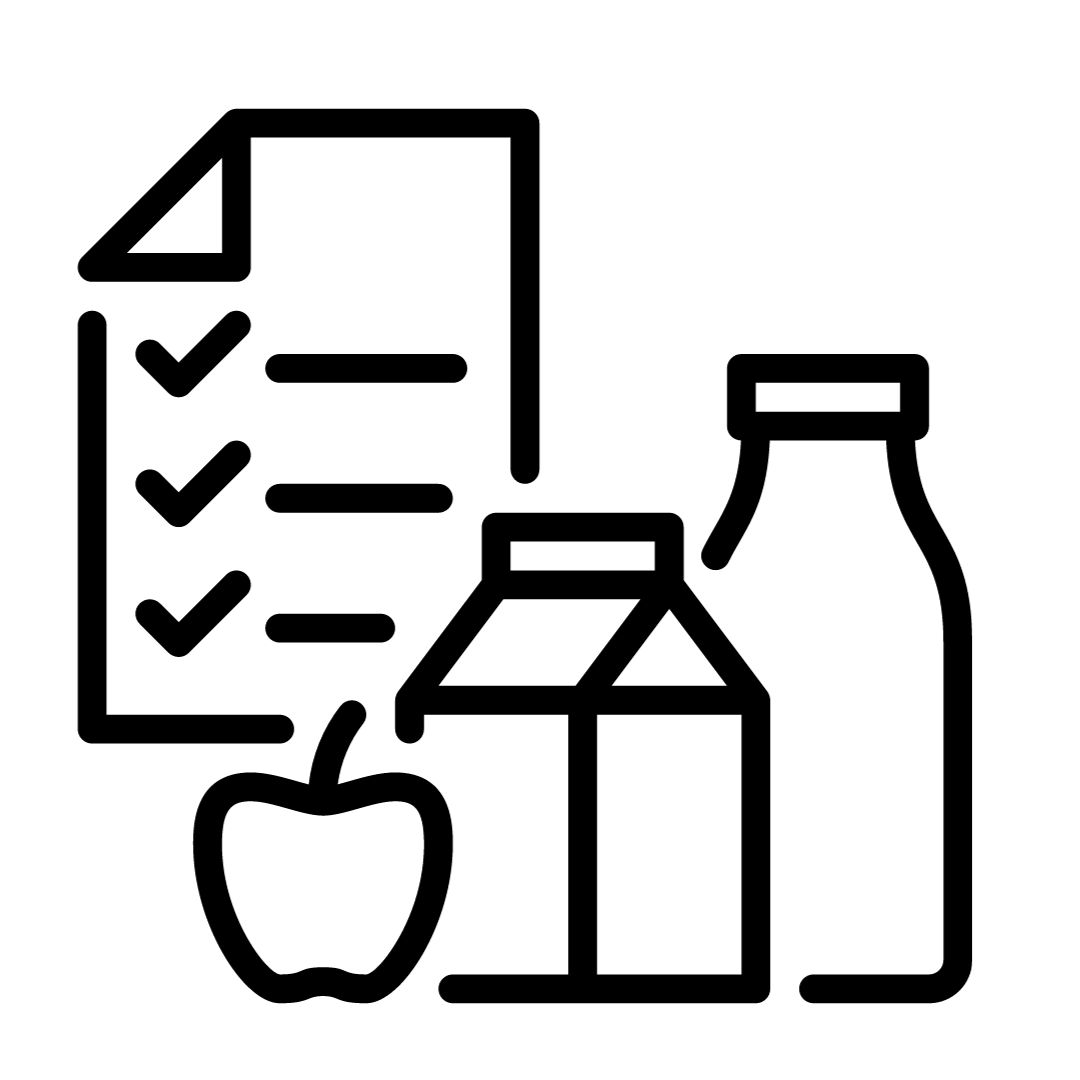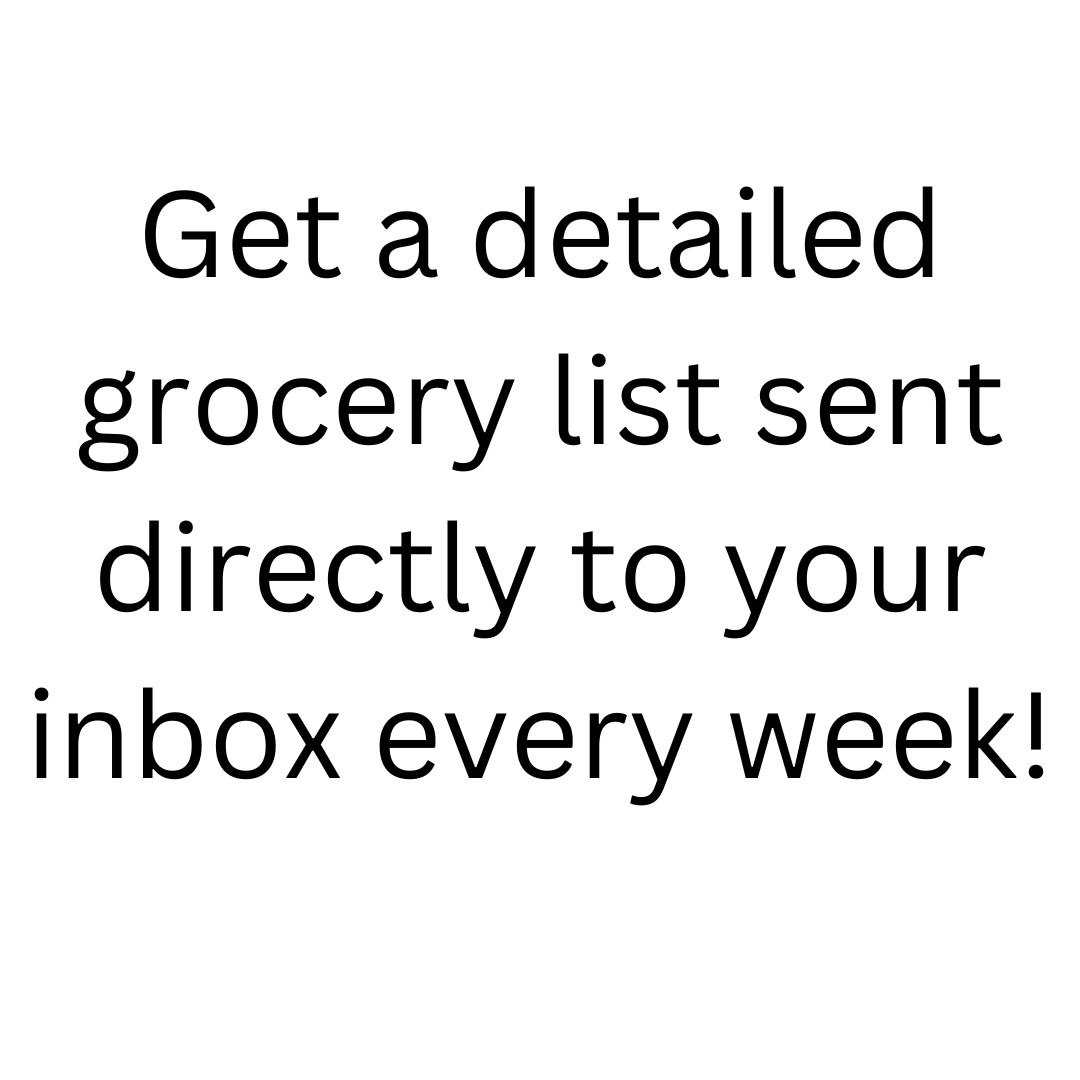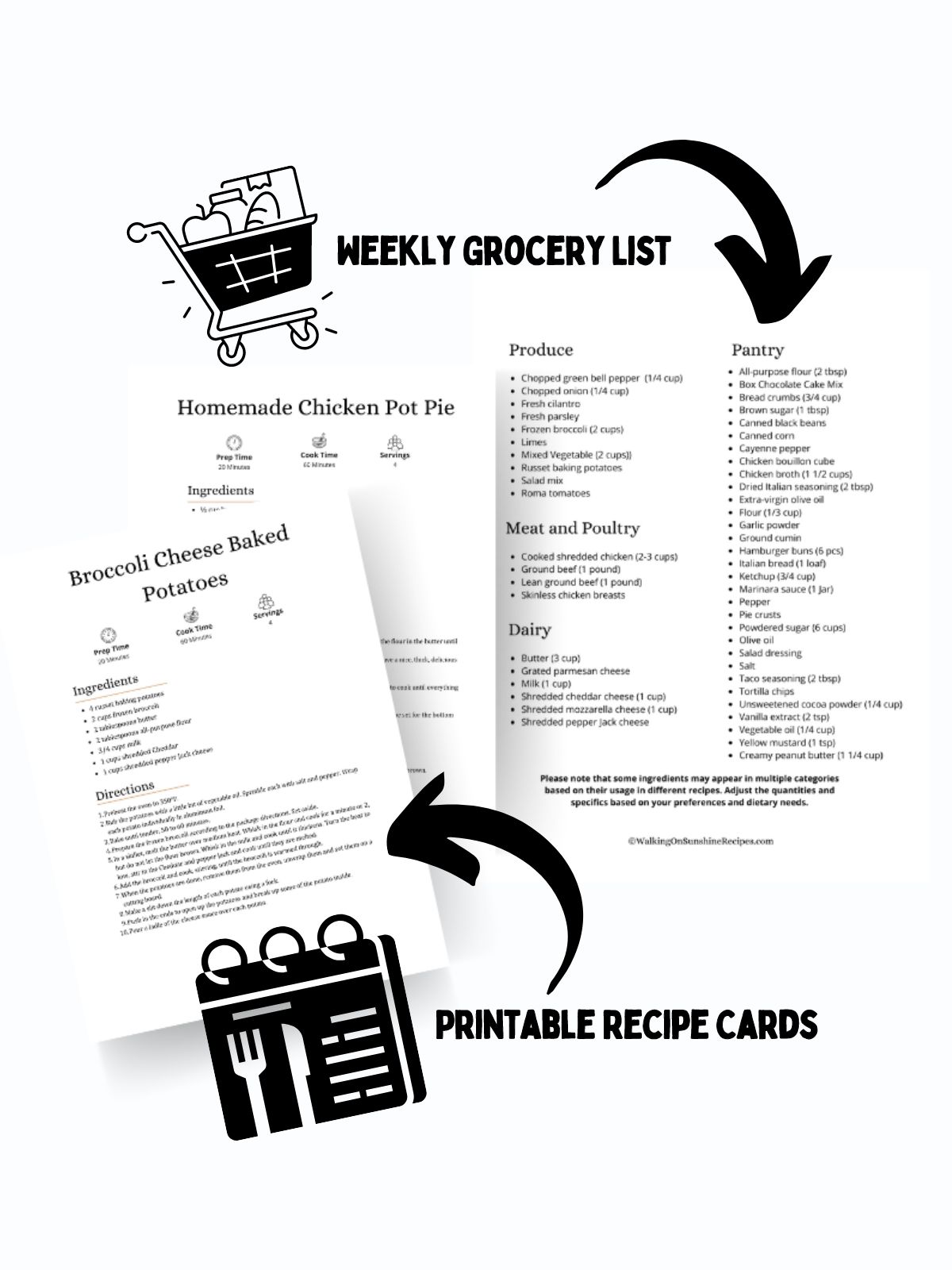 Your taste buds and schedule will thank you!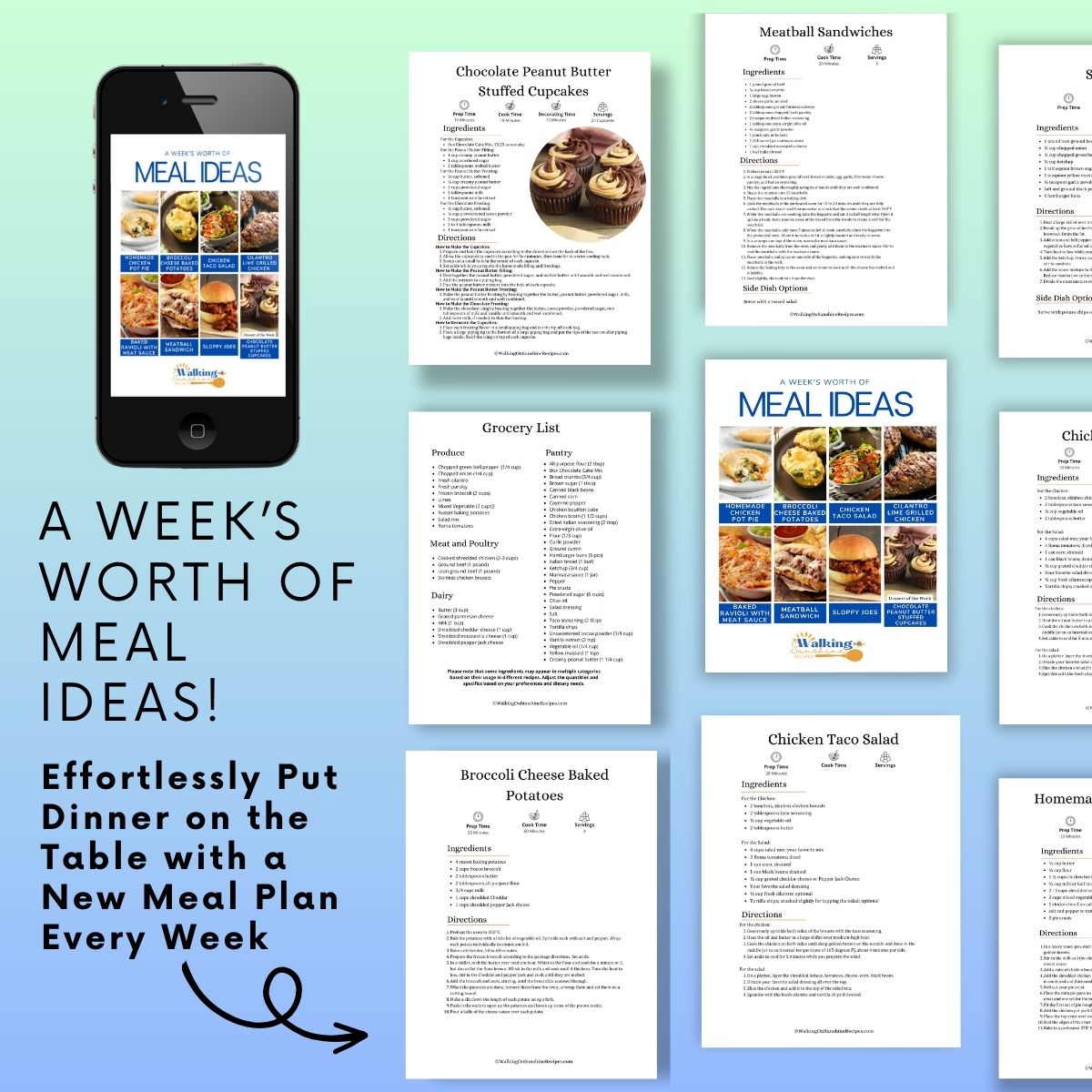 Get this exclusive BONUS Meal Planner when you sign up!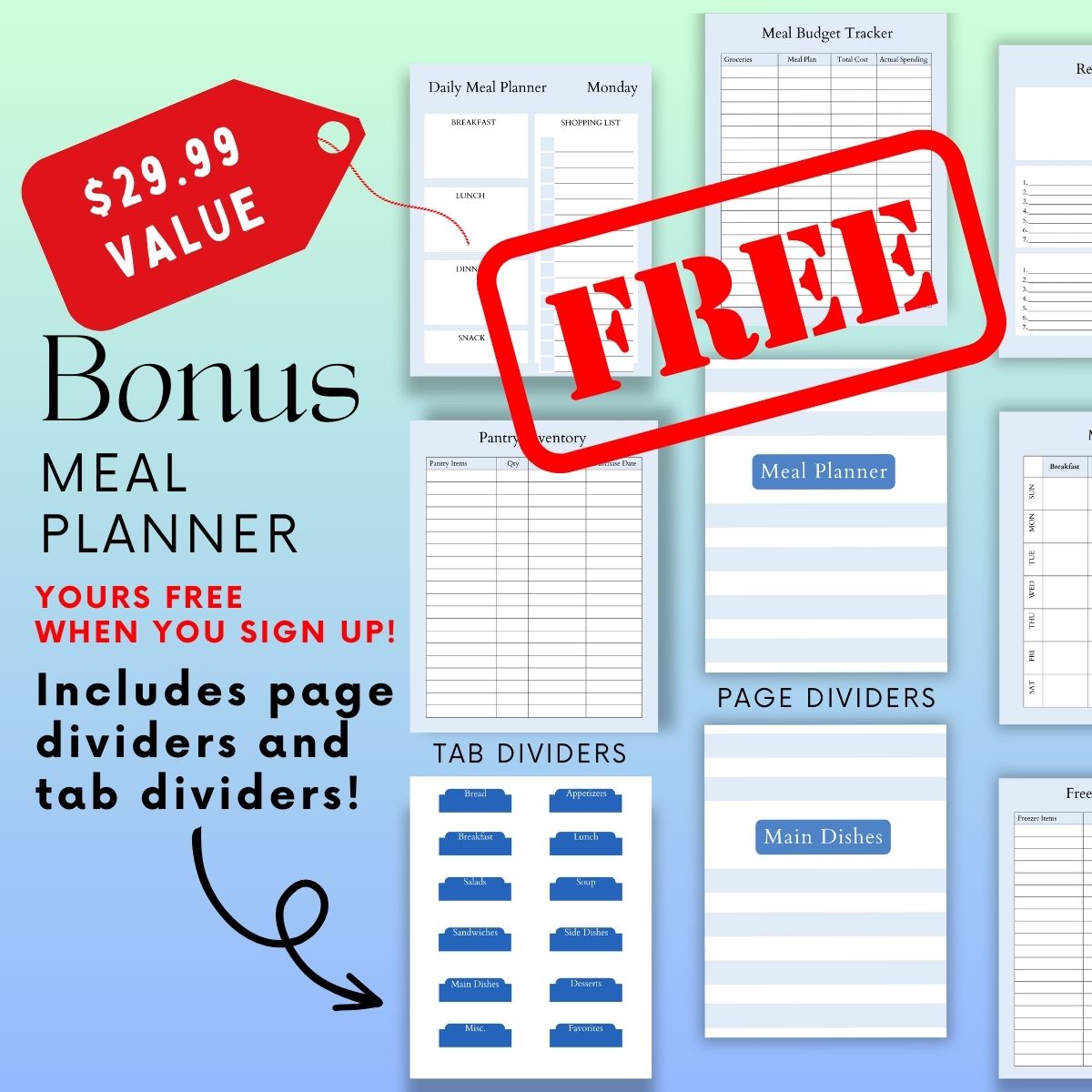 Print out your favorite recipes and add them to this FREE Bonus Meal Planner! It's a convenient way to organize your family's favorite meals.
Add any necessary adjustments or personal touches to the recipe, such as ingredient substitutions or notes.
Take advantage of the Recipe Category Dividers and Recipe Category Tabs to organize your Meal Planner.
Stay organized, save time, and enjoy delicious meals every day!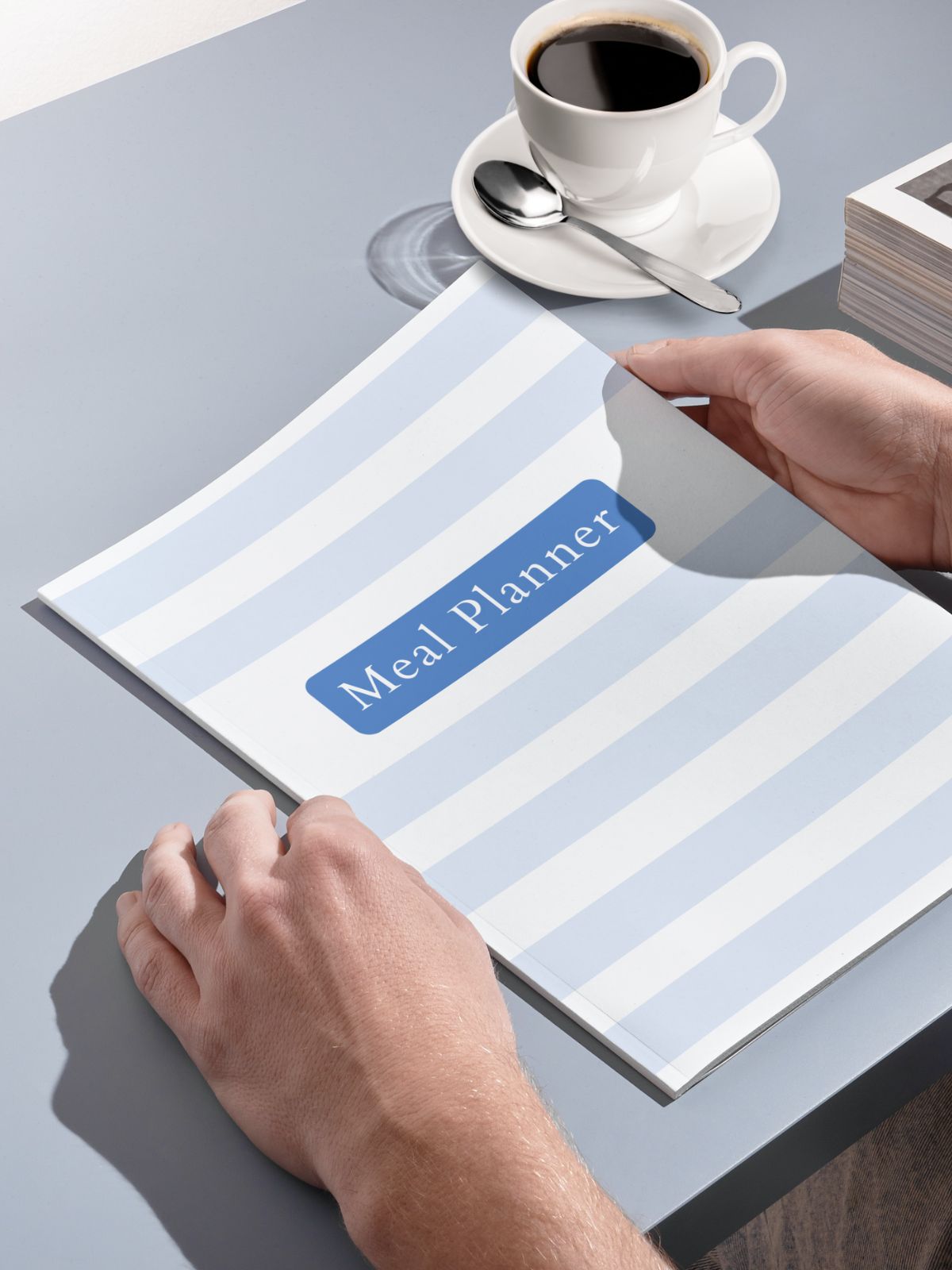 Frequently Asked Questions
What day will the meal plan be emailed to me?
A weekly meal plan is released every Friday for the following week. This allows you time to shop before the new week begins on Monday.
Will I be able to print out the recipes and grocery list?
Yes! The recipes and grocery list will be sent as a pdf file. You can either print them out and save them in the BONUS Meal Planner or you can download them to your phone.
How many meal plans will I receive every month?
You'll receive 4 meal plans weekly every month. That's a total of 28 recipes, 4 dessert recipes and grocery lists all for one low discounted price!