Best Cinnamon Roll Recipes - ooey, gooey, delicious sweet rolls topped with a sugary icing. The sweet bread roll is almost always made with a yeast-leavening dough and then filled with a cinnamon and sugar mixture. Let me show you a few of my favorite recipes that my family love.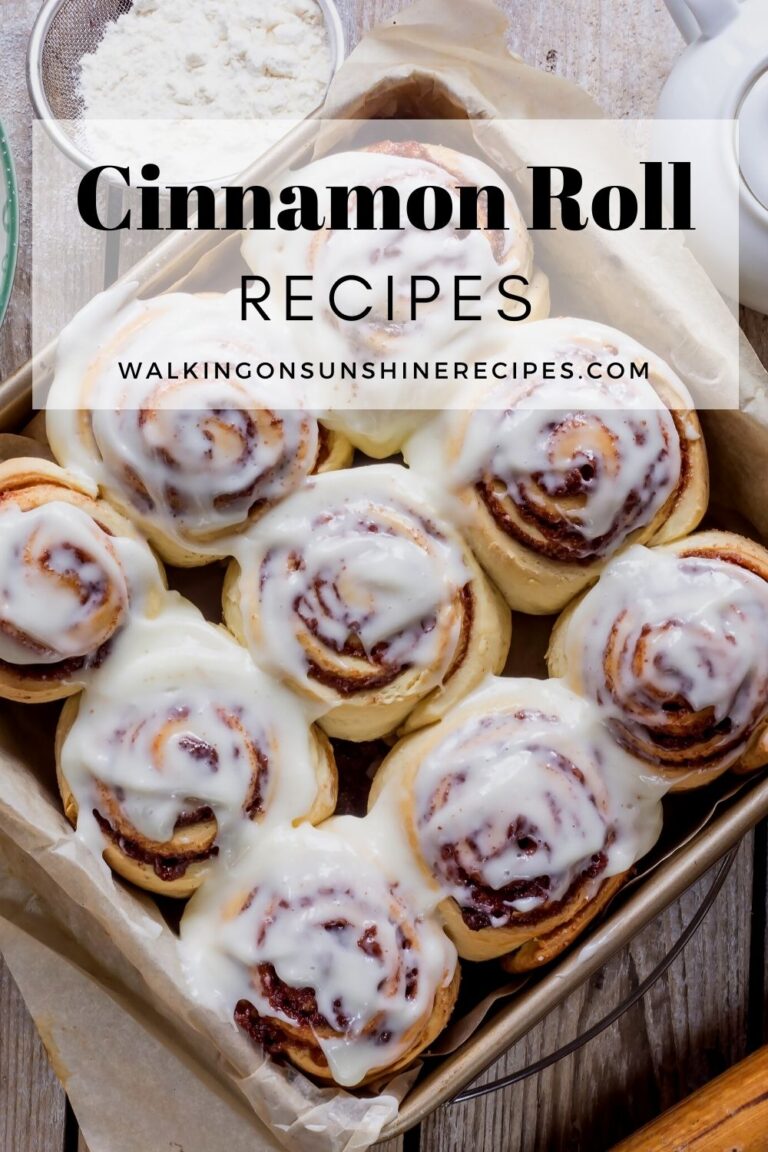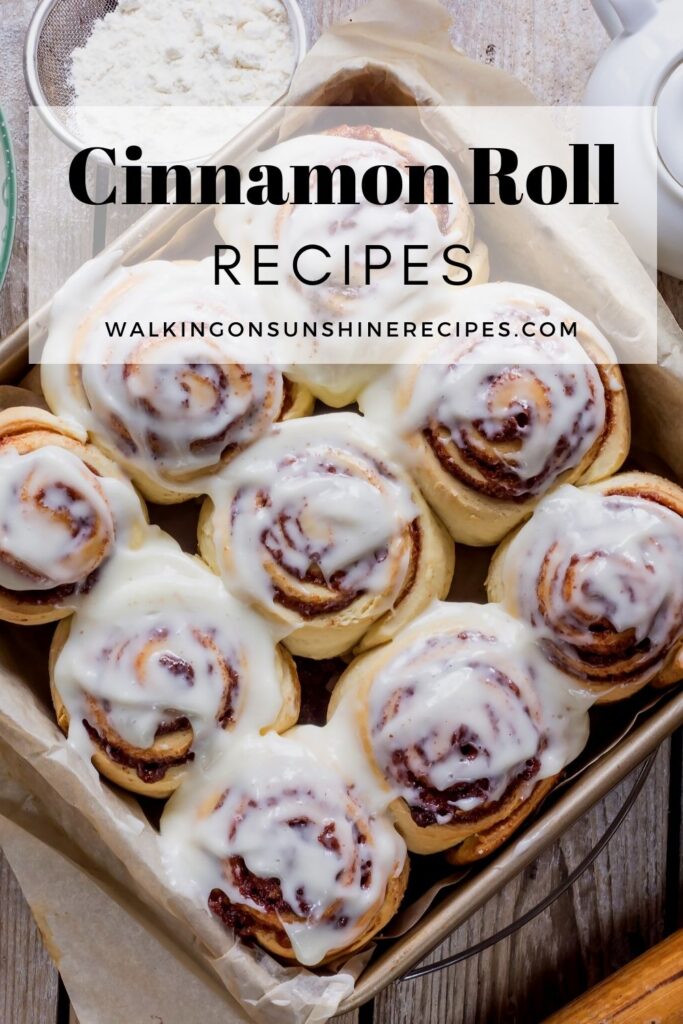 Most recipes use a basic bread yeast dough recipe and then you spread a mixture of cinnamon and sugar all over the surface before rolling the dough up into a tight cylinder and then cut into equal slices and bake.
Top the freshly baked cinnamon rolls with a delicious cream cheese frosting or simple powdered sugar glaze.
But what if you're not comfortable baking with yeast? Don't worry! There are a few recipes below that will give you that same great cinnamon roll taste with using yeast at all.
Use these FREE Printable Recipe Cards to attach to any of the following Best Cinnamon Rolls to give to family and friends as gifts.
Included in this Best Cinnamon Roll Recipes list are easy cinnamon rolls, overnight cinnamon rolls, French toast cinnamon rolls, no yeast cinnamon rolls and more! Let's create memories by preparing something delicious for your family.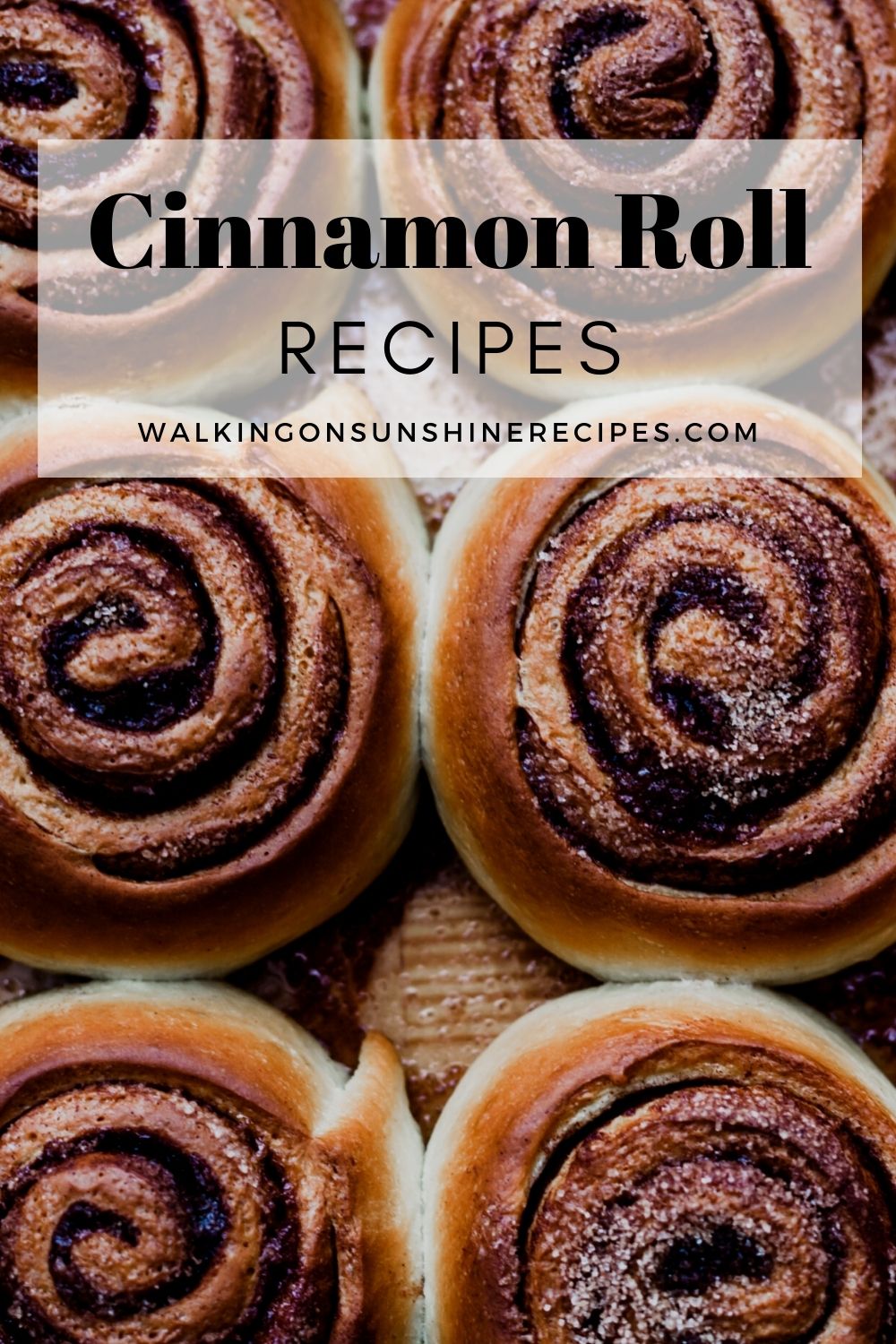 Easy-to-Make Recipes
Bunny Shaped Cinnamon Rolls - open a can of refrigerator cinnamon rolls and let's make an adorable breakfast for Easter!
Cinnamon Roll French Toast - the perfect combination of homemade cinnamon rolls and French toast together in one easy-to-make recipe that's ready in 20 minutes.
Easy Cinnamon Roll Bread - made without yeast, this is a quick bread recipe that tastes amazingly just like a bakery style cinnamon roll. The secret is in the cinnamon/sugar batter.
Easy Cinnamon Roll Recipes - 22 different recipes that are all easy to make and delicious!
French Toast Cinnamon Rolls - two favorite breakfast recipes are combined into one recipe. Grab a can of cinnamon rolls, yes a can, and let's make French toast for breakfast!
Cinnamon Sugar Monkey Bread - made with Pillsbury Grands Biscuits and plenty of cinnamon, sugar and butter. In no time at all your kitchen will smell amazing with this easy recipe baking in the oven!
Crescent Cream Cheese Cinnamon Rolls – flaky refrigerator cinnamon rolls stuffed with a cream cheese cinnamon filling then topped with a sugary glaze.
Homemade Cinnamon Rolls using Biscuits - that's right biscuits. Two cans of refrigerator biscuits turned into cinnamon rolls. Delicious!
Rhodes Cinnamon Rolls
Cinnamon Rolls made with Frozen Bread Dough – if baking with a yeast dough is scary, try this recipe that starts out with frozen bread dough.
Mini Pecan Cinnamon Rolls - sticky sweet buns made from Rhodes frozen bread dough instead of a yeast dough.
Cook with Color 12 PCMore Information
Ceramic Mixing Bowls for Kitchen,More Information
Retro Vintage Inspirational Kitchen WallMore Information
Porcelain Baking Dish, Non-stick LasagnaMore Information
Monkey Breads and MoreMore Information
Taste of Home Copycat RestaurantMore Information
123 Ultimate Cinnamon Roll Recipes:More Information
Overnight Recipes
Overnight Cinnamon Rolls - my original recipe here on the blog. Put these rolls together the night before and then bake. Don't forget to make Homemade Cream Cheese Frosting to go on top!
If you want to double the recipe so you can give the cinnamon rolls as a gift to family and friends when they leave your home, check out the Freezer Friendly Recipe with printables available for you!
Bread Machine Overnight Cinnamon Rolls - easy recipe with dough that starts off in the bread machine! Don't let your fear of baking with yeast keep you from enjoying homemade cinnamon rolls.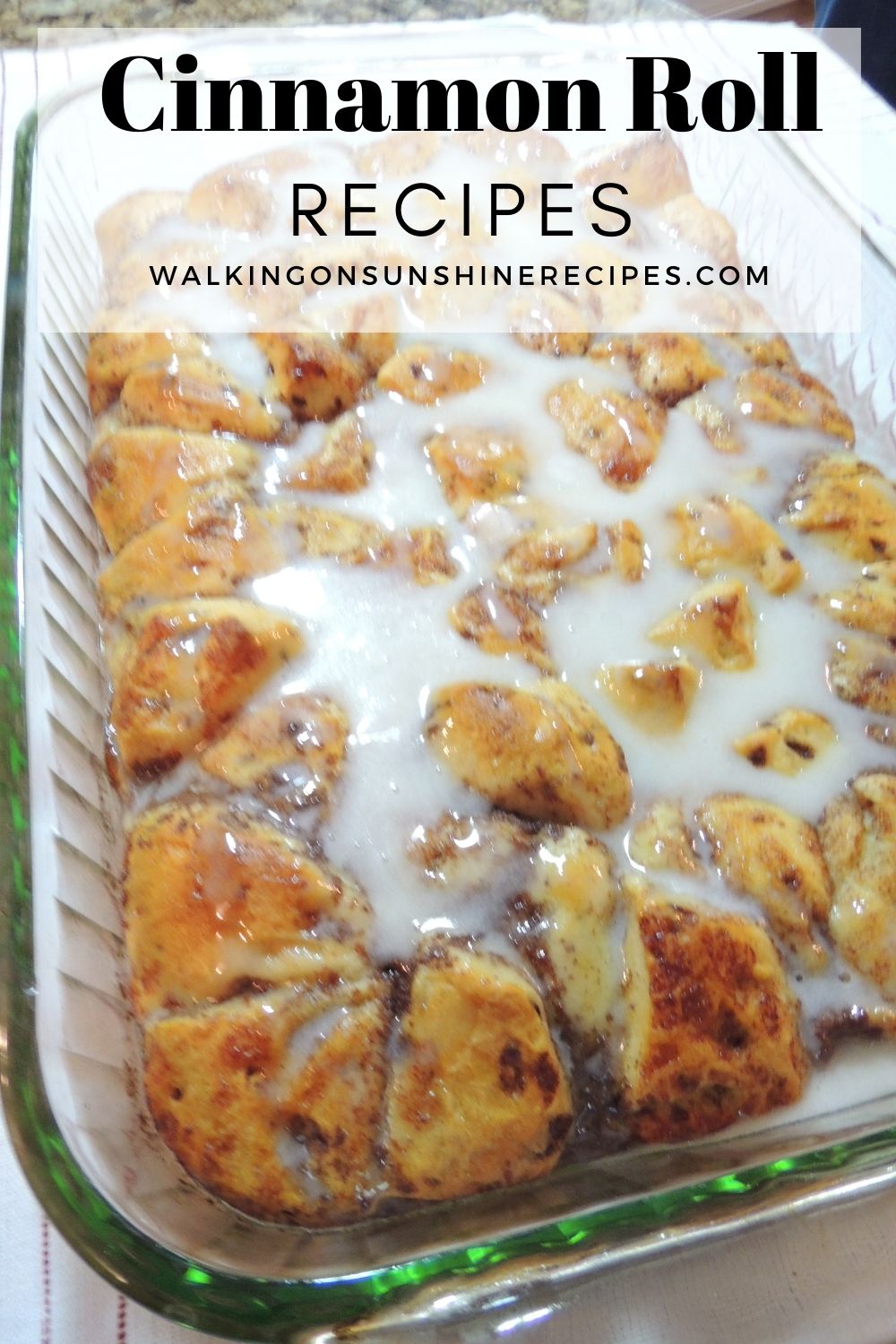 Cinnamon Roll Casseroles
Cinnamon Roll Breakfast Casserole – this casserole combines cinnamon rolls and eggs for a filling breakfast. Add a side of bacon or sausage and you have a great meal for any weekend. I doubled this recipe the morning of my son's wedding to feed the entire wedding party and out-of-town guests.
Cinnamon Roll Casserole without Eggs - an easy sweet breakfast casserole made with canned cinnamon rolls, cream cheese, sugar and a little maple syrup. There are no eggs in this recipe!