Receiving a homemade gift any time of year is fun, but it's always better around the holidays. Mason Jar Gift Ideas include easy desserts, snacks, cookies and treats packaged in a mason jar.
Let's take a look at these easy-to-make gift ideas and recipes featured here on this page.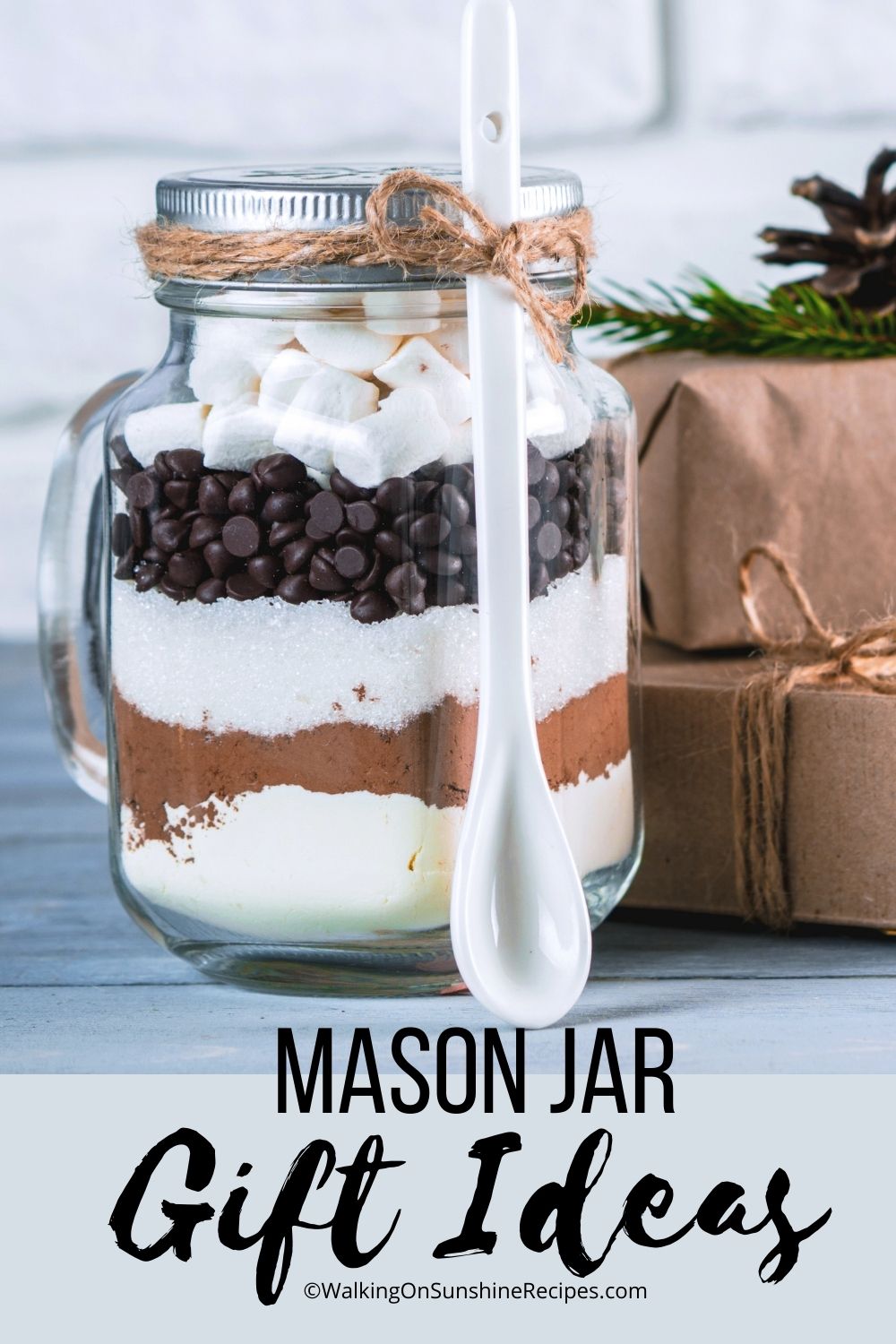 If you're looking for a simple gift to give to the kid's teachers or maybe a neighbor over the holiday season, look no further than this page. You'll find something here to help you create the perfect gift.
Get the kids involved with putting together these mason jar gift ideas as well. Make sure you print out the cute gift tags if you're going to make the mason jar hot cocoa gift with the gift tags.
Mason Jar Food Gifts
Mason jars are a fun way to give a gift. They make great hostess gifts to bring to new neighbors moving into a new house.
Think about all the other recipes you can put into a mason jar and give as a gift. Muffin mix in a mason jar would be yummy!
If you're looking for specific gift ideas, check out my Halloween Cookie Gifts post. Tons of great ideas and items for you to give the perfect gift for the baker in your life.
Mason Jar Gifts for the HolidaysClick HERE for More Information
Helpful Kitchen Tools
This post contains affiliate links. That means that if you make a purchase after clicking on a link I may earn a small commission at no extra cost to you. For more information, click here.
More Information
More Information
More Information
More Information
More Information
More Information
Mason Jar Christmas Gifts
Gingerbread Mix Cookie Recipe
Besides the mason jar mix recipes listed below, another fun way to give a gift around the holidays would be to put the ingredients for gingerbread mix in a jar too.
Gather all the dry ingredients and layer them in a mason jar. Add a cute label with directions on how to bake the cookies as well.
Mason Jar Mixes
More Information
More Information
More Information
More Information