This post contains affiliate links. Your cost is the same, but I earn a commission when you shop through them. For more information, click here.
The one thing that has helped me over the years with getting dinner on the table every night is to have a PLAN. Every Monday I share a new Weekly Meal Plan here on the blog and in my weekly newsletter.
But what if you need more help than just the meal plans I share here on Walking on Sunshine Recipes? What if you need grocery lists and detailed printable recipes?
Eat at Home Menu Planning Service
The Eat at Home Meal Plan takes care of all of that! There's an easy way to save time, money and sanity on these tasks so you can enjoy more of your free time! This system, simplifies meal planning:
Choose from Traditional, Wholesome Traditional, Slow Cooker or the No Flour/No Sugar plan options (you get them all!).
Shop with the color-coded grocery list.
Cook with the simple recipes that include slow cooker recipes, Instant Pot recipes, 15 minute recipes and more!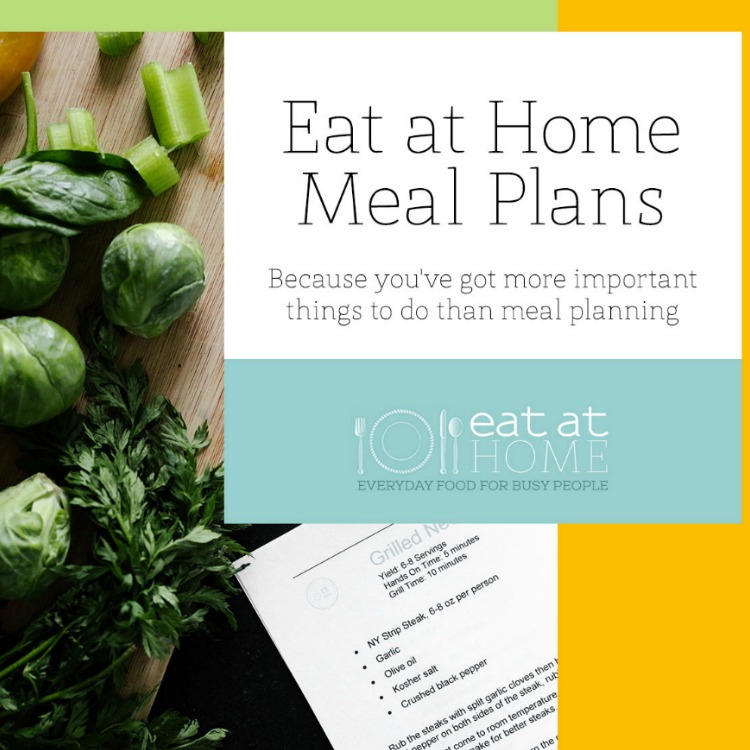 Meal Plans with Grocery ListsMore Information
FREE Sample Menus
If you'd like to try a sample menu, click HERE or the box below for more information. You have four free sample menus to choose from!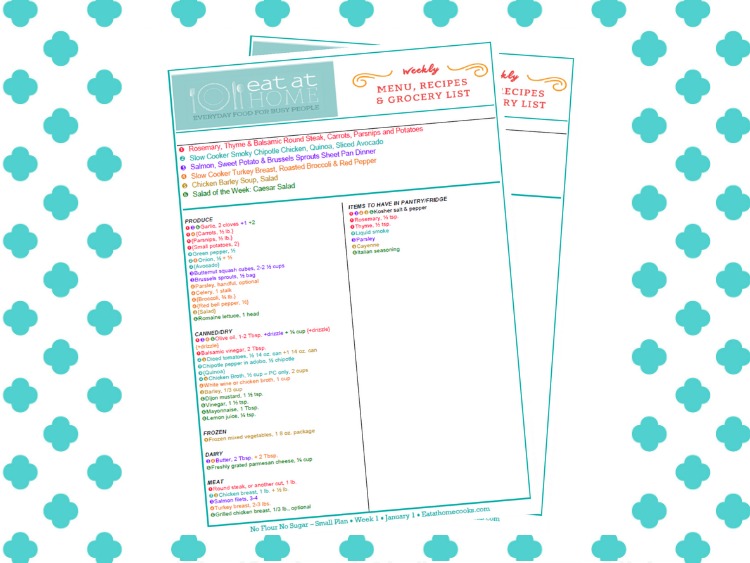 FREE Sample MenusMore Information
Meal Planning with your Instant Pot
If you have an instant pot and would love information on how to use it to help you with meal planning, why not register for Instant Pot School (it's FREE!).
Included in the FREE lessons:
Four video lessons
Four lesson downloads with assignments and recipes
One Instant Pot Meal Plan and grocery list, with six dinners and a dessert – all for the Instant Pot!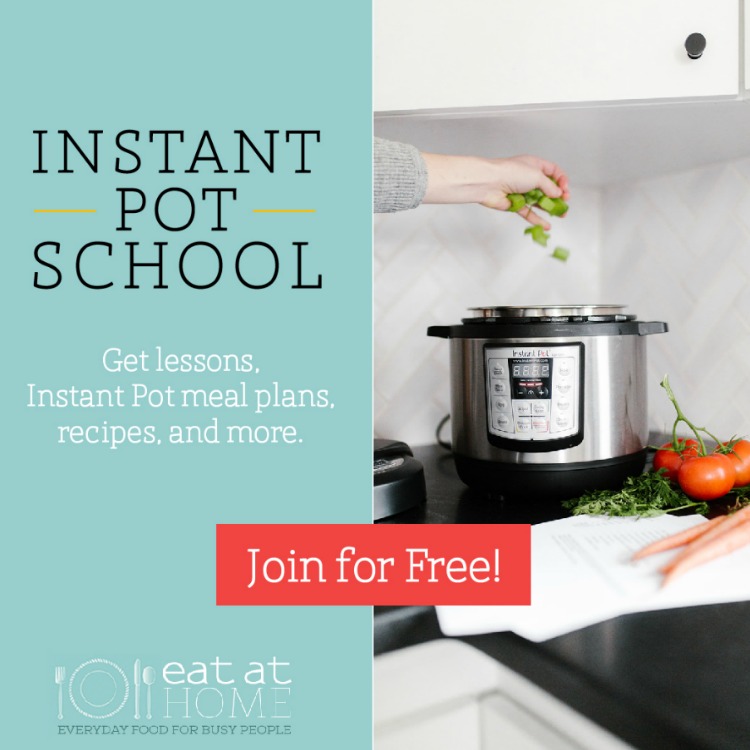 FREE Instant Pot SchoolMore Information
Weekly Meal Plan Newsletter
When my kids were younger my meal plan was just a plain piece of paper with the days of the week and the dinner recipe I was going to prepare. This was way before blogging or meal plan printables were available online to help me.
As our kids grew and schedules became busier, I always included those events on the day of the week. I needed to have an idea if we even had time to eat at home or if maybe that meal had to be portable to eat on the go.
There were many nights we grabbed a container of prepared food to eat in the car while our son was at football practice!
Now through my blog, I have a very convenient Weekly Meal Plan post that goes out to all my readers. If you subscribe to my weekly newsletter, you have access to the free meal planning printables to help you plan out your family's meals as well.
Here is just a few examples of the meal plans available to everyone:
5 Boneless Skinless Chicken Breast Recipes
5 Easy Instant Pot Recipes
5 Ingredient Chicken Recipes
5 Leftover Turkey Recipes