My family's favorite Christmas Cookies. These are recipes I grew up helping my mother bake every year.
From classic sugar cookies to indulgent shortbread chocolate thumbprints and gingerbread cookies, this collection has something for everyone.
They're perfect for gift-giving. Your family will love getting together to bake these easy dessert recipes every holiday season.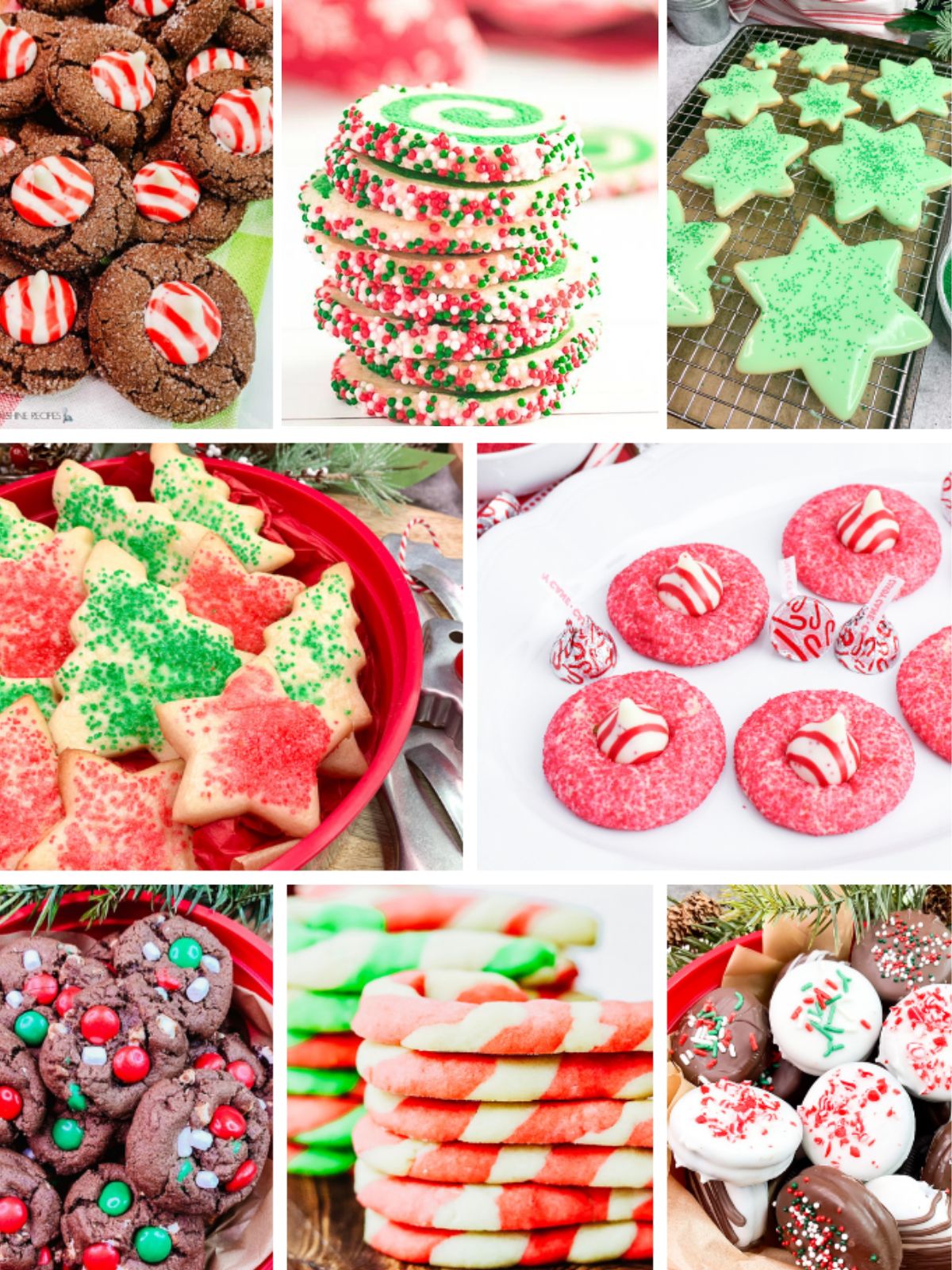 Ask anyone to share with you a favorite memory and most will say, "baking Christmas cookies." Walking on Sunshine Recipes is celebrating the start of the Christmas season with 12 Days of Christmas Cookies.
Whether you're an experienced baker or a beginner, these are easy cookie recipes you can make with your children, grandchildren or just by yourself to enjoy for the holiday season.
So gather your ingredients, preheat the oven, and get ready to create a variety of delicious cookies and Cookie Party Ideas that will bring joy and happiness to those who savor them.
Table of Contents
Mason Jar Gift Ideas
With a little creativity and a few simple ingredients, you can turn a plain mason jar into a meaningful and memorable gift that will bring smiles and warmth to your loved ones.
Check out all the recipes and ideas available for you here in the Mason Jar Gift Ideas section on the blog. All you need to do is simply put the ingredients together in a mason jar to give as gifts or use for hosting a cookie exchange,
Be sure to check out all the yummy Easy Cookie Recipes featured on the blog if you're looking for more classic every day type of cookies.
Mason Jar Gifts for the HolidaysClick HERE for More Information
Christmas Cookies
Whether it's the unmistakable aroma that fills the kitchen or the excitement of baking together with loved ones, making Christmas cookies is a cherished activity that brings families closer during the festive season.
Here are a few of our favorite recipes:
Christmas Cookies Bundle with FREEBIE!More Information
Slice and Bake Cookies
With their make-ahead nature, slice and bake cookies allow you to have freshly baked goodies on hand whenever the craving strikes. The dough is prepared in advance, shaped into logs, and chilled until ready to use.
Italian Christmas Cookies
From the classic anise-flavored cookies to rich almond and vanilla-infused ones, each bite is a heavenly experience:
Drop Cookie Recipes
Whether you're baking them for a cookie exchange, holiday party, or simply to enjoy at home, drop Christmas cookies are sure to bring smiles and joy to everyone who takes a bite:
Diabetic Christmas Cookies
Bake cookies for family and friends who can't enjoy a full sugar cookie over the holiday season:
No-Bake Christmas Cookies
These treats allow you to enjoy delicious, homemade goodies without the need for traditional baking. With a simple mix of ingredients and easy preparation, these no-bake cookies come together in no time:
Reindeer Cookies
We can't forget about baking Christmas cookies for Santa's trusty reindeer! See the full collection of reindeer cookies included with all the Reindeer Desserts that are sure to bring joy to kids and adults alike.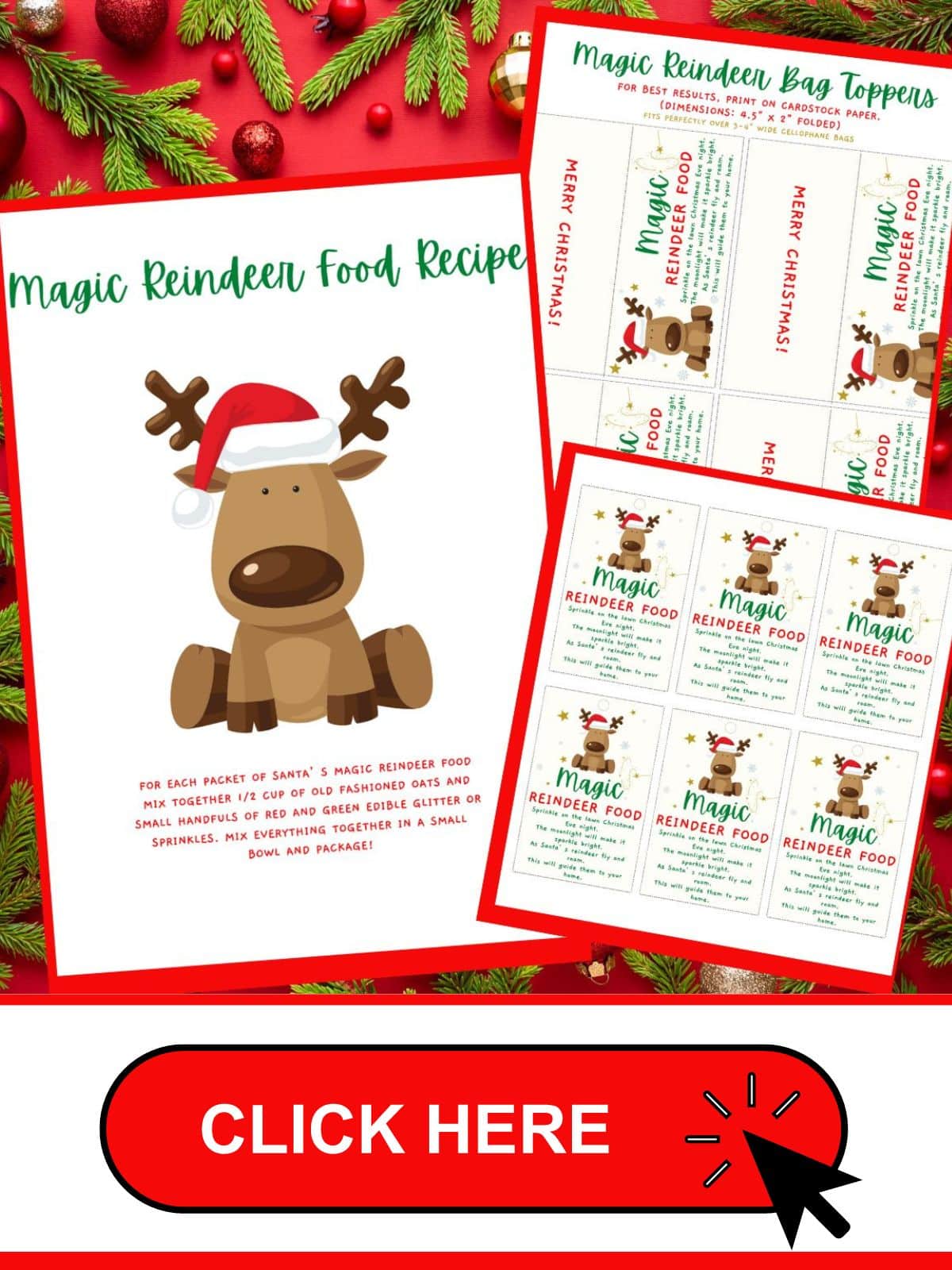 Tips on Packaging Christmas Cookies
This post contains affiliate links. As an Amazon Associate, I earn from qualifying purchases. For more information, click here.
Here are some great ideas for packaging the Christmas cookies you baked to give as gifts to family, friends and neighbors.
More Information
More Information
More Information
More Information
More Information
More Information
Cookie Labels
There are quite a few different gift labels and tags available in the WOS Christmas Shop. I hope you'll click on over and check those out!
A fun way to seal the packaging for your Christmas cookies is to use these stickers. I love the "From the Kitchen" stickers.
More Information
More Information
More Information
More Information
More Information
More Information
More Information
More Information
More Information