Ask anyone to share with you a favorite memory and most will say, "baking Christmas cookies." This year I'm celebrating the start of the Christmas season with 12 Days of Christmas Cookies. For the next 12 days I will be sharing a new Christmas cookie recipe that you can make with your children, grandchildren or even just by yourself to enjoy this holiday season.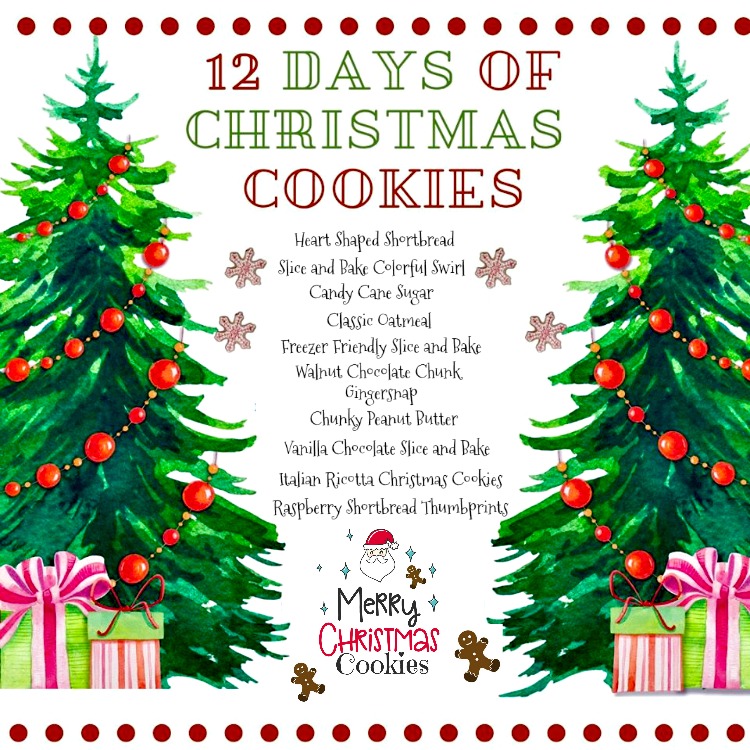 All the cookies being shared are perfect for the holiday season. If you host a cookie exchange, give away cookies as gifts or just bake for your own family, you're going to love the recipes.
Just so you know, like all the recipes found on my site, these are EASY Cookie Recipes!
You can also purchase the recipes and have them available for you to print out to save.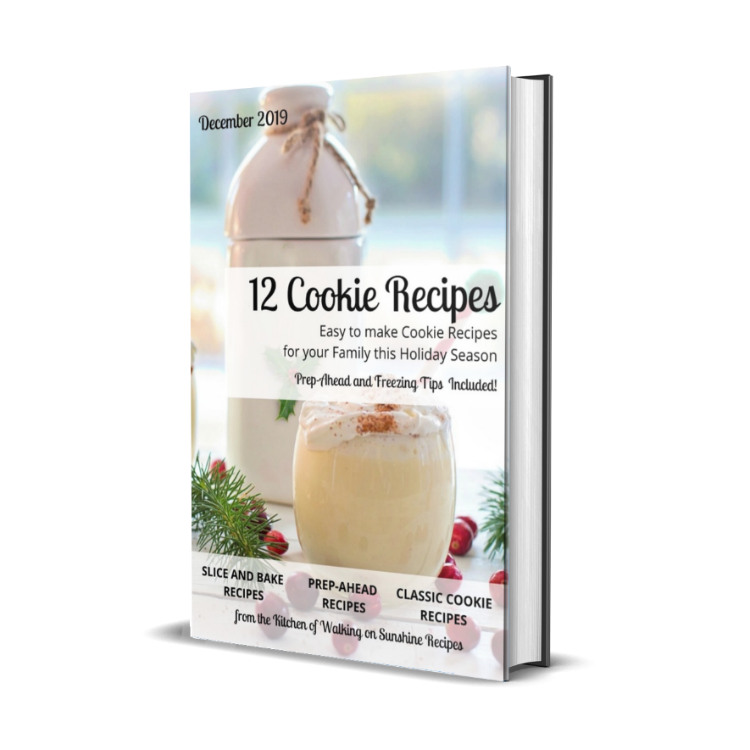 12 Days of Christmas Cookies from Walking on Sunshine Recipes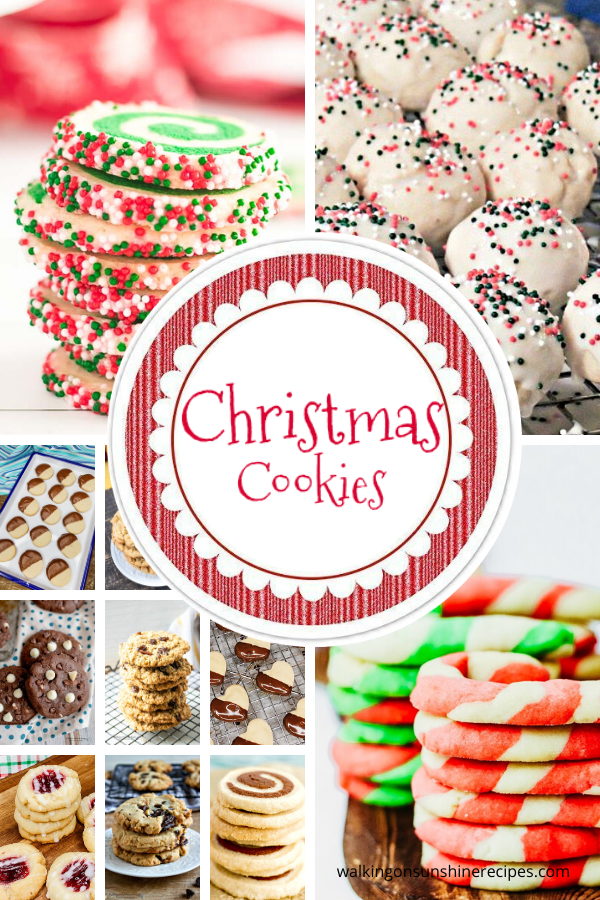 Day 1: Heart Shaped Short Bread Cookies
Day 2: Slice and Bake Colorful Swirl Cookies
Day 3: Candy Cane Sugar Cookies
Day 4: Classic Oatmeal Cookies
Day 5: Freezer Friendly Slice and Bake Shortbread Cookies
Day 6: Walnut Chocolate Chunk Cookies
Day 7: Gingersnap Cookies
Day 8: Chunky Peanut Butter Cookies
Day 9: Vanilla Chocolate Slice and Bake Cookies
Day 10: Italian Ricotta Christmas Cookies – A Family Tradition
Day 11: Double Chocolate Chip Cookies
Day 12: Raspberry Jam Shortbread Cookies
12 Days of Christmas Cookies Celebration