Here's what happens when you subscribe to my newsletters:
Access to the Weekly Meal Plan printables and other printables I create.
Access to all the eBooks I create…mostly just e-cookbooks…okay, there's only been one so far, but I'm working on more!
New posts delivered to your inbox.
Special offers and deals that are added to the Walking on Sunshine Shop.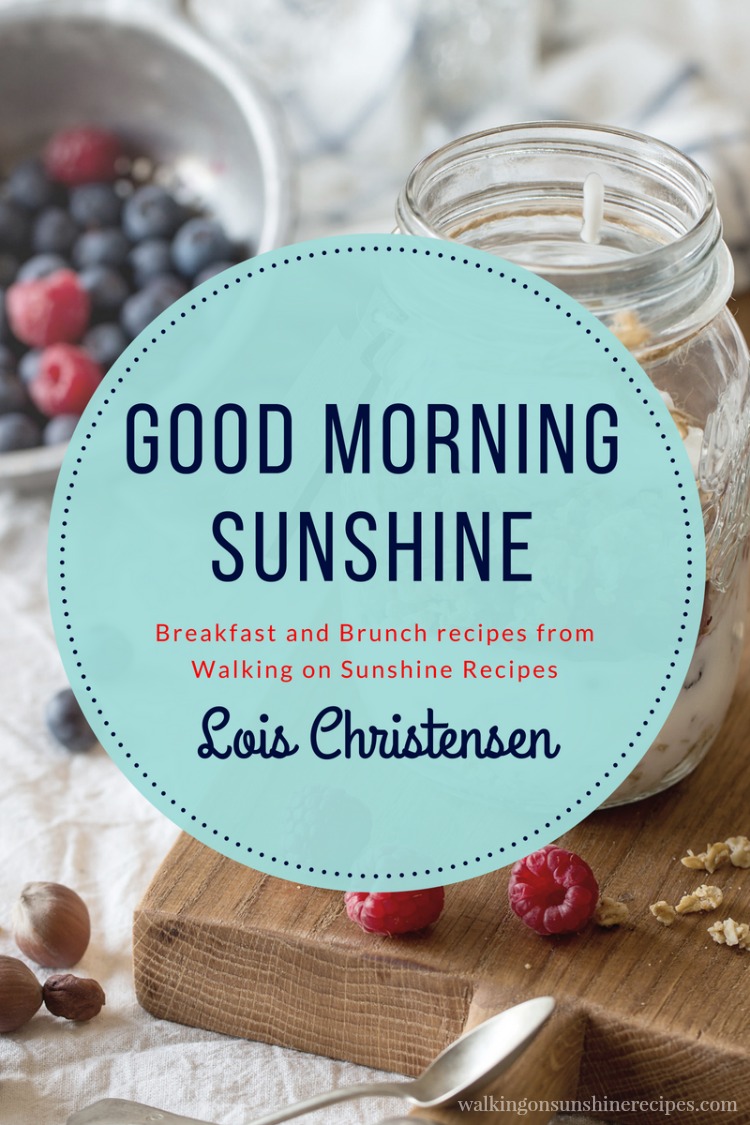 More Information
Click on the SUBSCRIBE button or PHOTO below to sign up!
Most importantly, be sure to check your inbox for the email confirmation shortly after signing up. If you don't CONFIRM your email address, you will not be added to my newsletter list. You won't believe how many people never confirm their email address and miss out on all the fun things!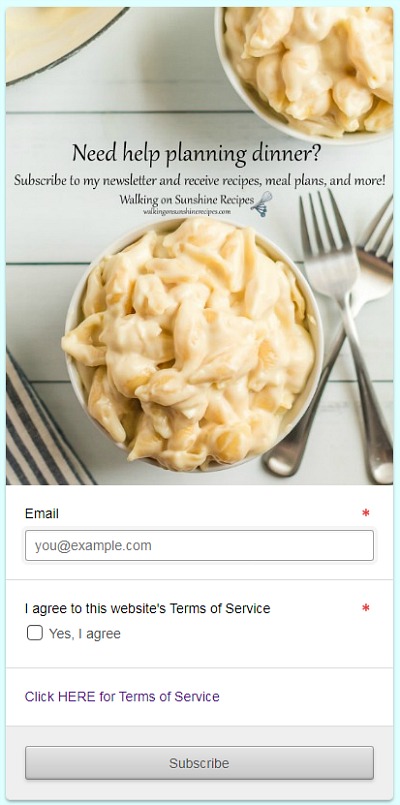 Sounds Fun, right? And just so you know, I don't like spam and will never share, sell, or abuse your email address! You can change your mind at any time by clicking the unsubscribe link in the footer of any email you receive from me or by contacting me at loiswalkingonsunshinerecipes@gmail.com
But wait a minute…what in the world does, "my data being stored" on that form below really mean? Okay, that just means we need to keep track of who you are so we know who to send the emails to. You can see the WOS Terms of Service for more information on how your data is stored.
By clicking above and signing up, you agree that I may process your information in accordance with these terms.