Cute and Delicious Easter Treats are featured this week with our Delicious Dishes Recipe Party!  We can't believe Easter will be here in just a few weeks, so we thought we better get a jump start on all the yummy treats that need to be made for Easter with these fun recipes.  We know your family is going to love these!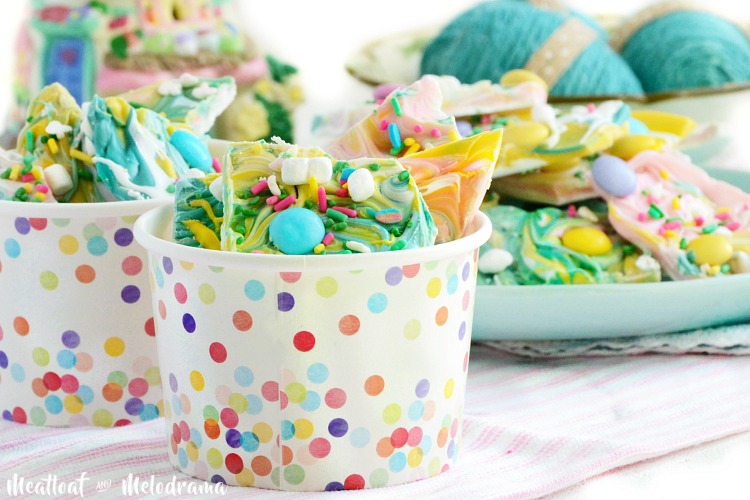 Welcome back to Delicious Dishes Recipe Party #107 !  You all shared some amazing recipes last week…it was hard for us to feature just seven!  But we know you're going to enjoy the Cute and Delicious Treats round up we put together for this week's party.  My favorite was the Easter Bunny Tail Candy Bark from Meatloaf and Melodrama that's shown above.
How yummy and fun does that candy bark look?
In addition to each host choosing a FAVORITE recipe to be featured on all SEVEN blogs every week,  we'll also pin our FAVORITE recipe in our Delicious Dishes Recipe Party group board.
That's a TON of exposure! So get your recipes ready. We can't wait to see what's cooking in your kitchen this week.
Delicious Dishes is a weekly link party where bloggers can share their most delicious recipes all while checking out the amazing recipes that other bloggers are sharing.  Each week we will be featuring our favorite recipes from the week before and pinning them to our Delicious Dishes Pinterest board.  We hope you'll have fun with our party…we know we will!
And remember…each recipe you share here with Walking on Sunshine will also be  seen on each of the blogs listed below.  Yes, that's SEVEN blogs!
Clever Housewife
5 Minutes for Mom
Cute and Delicious Easter Treats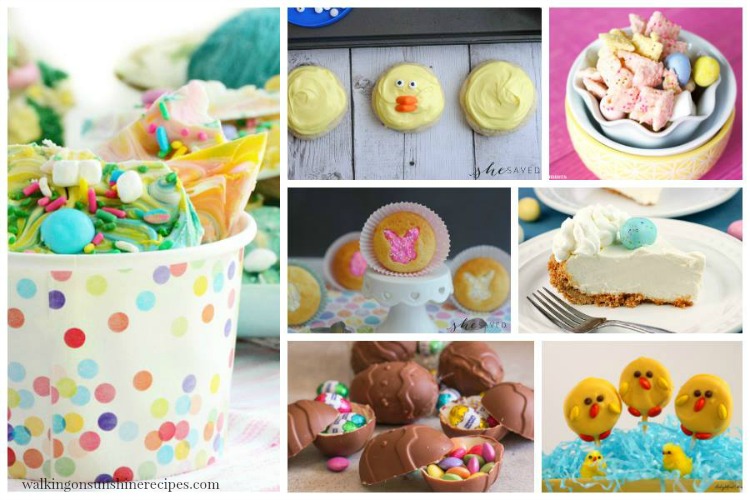 Pinterest
Link Party Rules
Now, let's get this DELICIOUS party started!
And remember, we rotate all your submissions so everyone has a chance to be at the top!