What would a party or picnic be without food? For this year's summer party we're celebrating with an amazing collection of 4th of July foods.
Whether you're entertaining family, friends or the whole neighborhood, there's nothing more important than making sure you have plenty of Traditional 4th of July Foods to help celebrate Independence Day.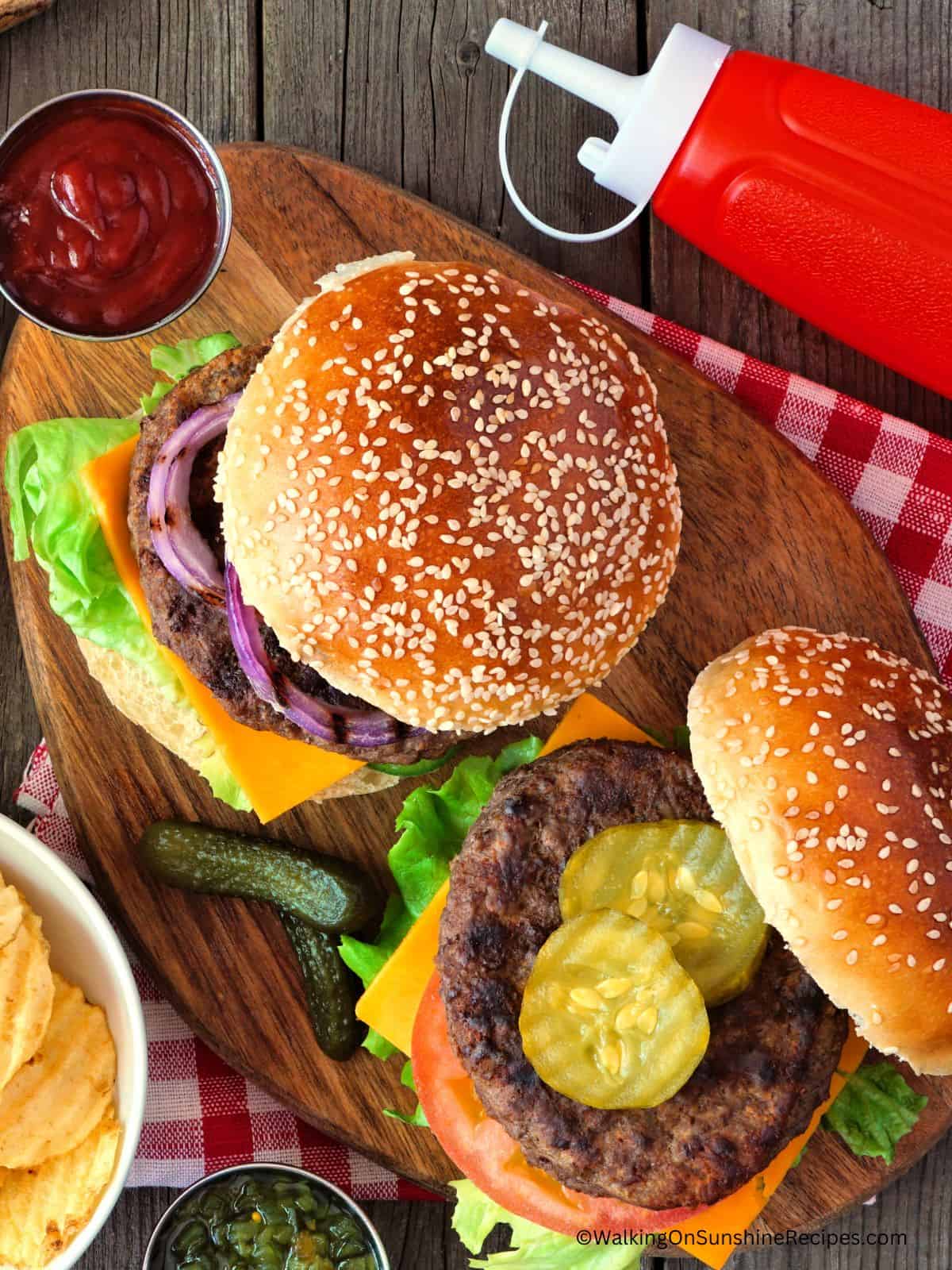 How do you celebrate the 4th of July? Is it a quiet celebration at home or do you go all out with the traditional barbecue, desserts and then fireworks when the sun goes down?
Years ago, our family would gather at my parents house that was located in a small lake community. We always had tons of food, laughs and even playing a game or two of parcheesi.
Looking for more Patriotic and Summer Grill Recipes? Try my Grilled Chicken Marinade for perfectly cooked chicken or my Easy and Delicious Smithfield BBQ Ribs.
Table of Contents
No matter how you celebrate, you'll want to be sure to check out these great recipes, drinks and desserts to help you throw the perfect star-spangled celebration your family and friends have ever seen.
Appetizers
Here's a great list of 4th of July Appetizers to start your party off the right way!
Beverages
If you're looking for a refreshing drink to beat the heat, try out these non-alcoholic drinks that are perfect for any occasion.
Easy Family Meal PlannerClick HERE for More Information
Side Dishes
If you're looking for some delicious and easy-to-make side dishes to accompany your main course, check out these summer side dish ideas that will leave everyone wanting more.
Desserts
Whether you're in the mood for ice cream, fruit, or something else entirely, these summer dessert recipes are sure to satisfy your sweet tooth.
Recipe Collections
Helpful Kitchen Tools
This post contains affiliate links. That means that if you make a purchase after clicking on a link I may earn a small commission at no extra cost to you. For more information, click here.
Picnic Mat,Picnic Blanket Waterproof Mat,More Information
Tall Pop-Up Mesh Food CoversMore Information
Picnic Plate Napkin and FlatwareMore Information
Wicker Picnic BasketMore Information
How to Grill Everything: SimpleMore Information
Magnolia TableMore Information
Gooseberry Patch Big Book ofMore Information
Recipes from the Farmhouse (EverydayMore Information
Farmhouse Weekends: Menus for RelaxingMore Information
Taste of Home Farmhouse Favorites:More Information