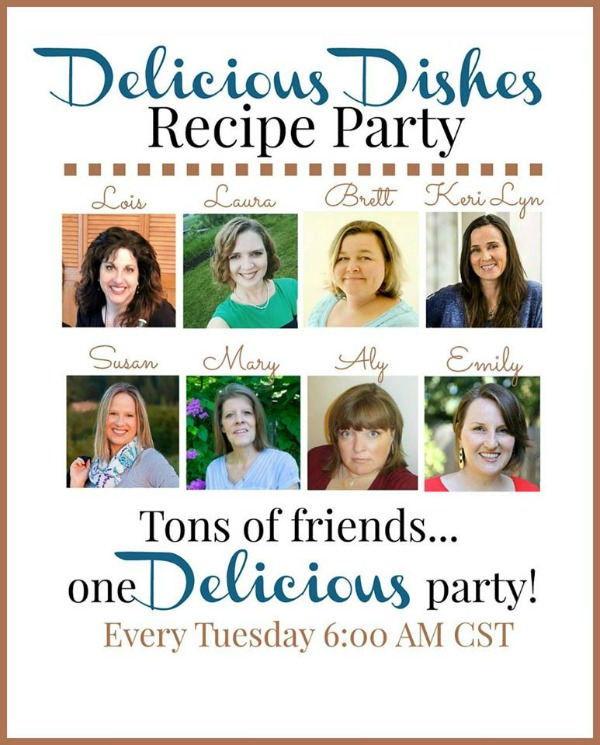 Welcome to the very first party of the new and improved
Delicious Dishes Recipe Party!
Delicious Dishes is a weekly link party where bloggers can share their
most delicious recipes all while checking out the amazing recipes that
other bloggers are sharing.
Each week we will be featuring our favorite recipes from the week before
We hope you'll have fun with our party…we know we will!
Walking on Sunshine Recipes
Walking on Sunshine Recipes is a lifestyle blog where Lois "shares a little of her life but more importantly what's for dinner at her house tonight."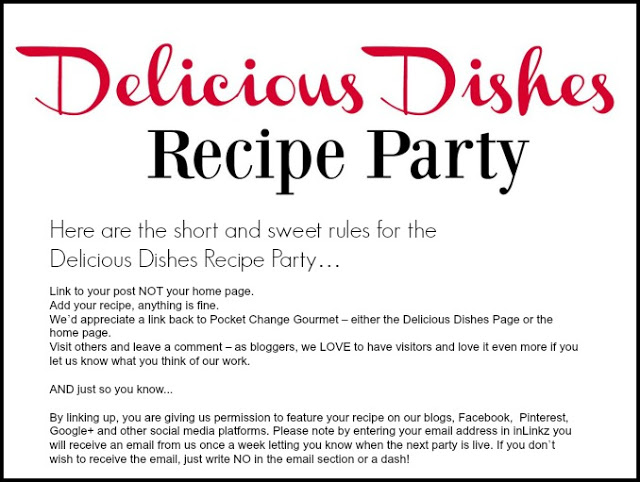 Now let's get this Delicious party started!