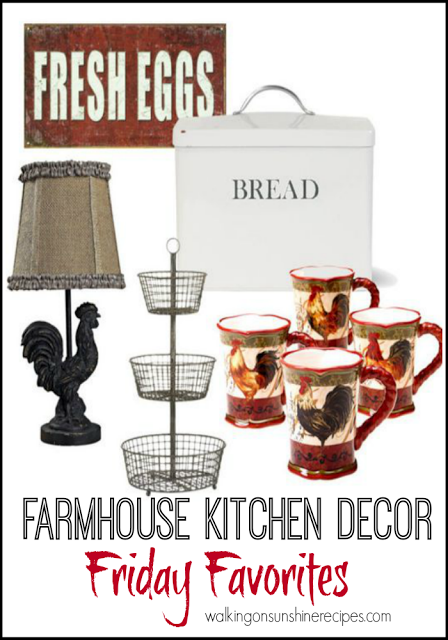 I am in love with Farmhouse Decor…especially for my kitchen.
I have slowly been adding pieces over the last year or so…mostly
through gifts from family members.
I thought today I would share of my favorite pieces
on yet another wish list for this week's Friday Favorites.
This post may contain affiliate links. Your cost is the same, but your purchase helps
support this site and the fun things I share.
For more information, click HERE.
I have always loved old, antique pieces to use
in decorating. I have a collection of Blue Ball Jars
on top of our kitchen cabinets. Some of these belonged to my grandmother.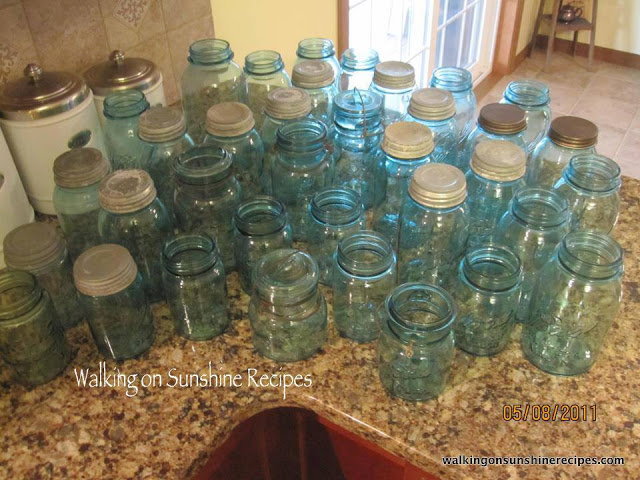 Last summer I treated myself to this wire basket that I love.
Yes, you can see more Blue Ball Jars…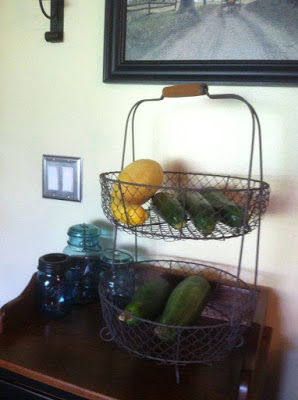 My sister gave me this rooster for my birthday 2 years ago…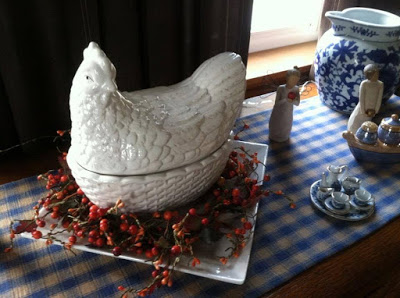 Here are a few favorites I found that would go perfectly
in any kitchen that loves Farmhouse Decor as much as I do…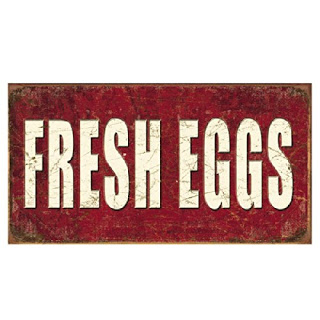 Add a nice touch of color to the kitchen with these cute mugs!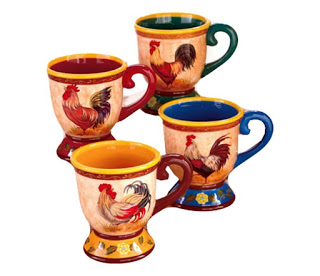 I love the three tiered basket!
It's not just for fruit and vegetables. Over the holidays,
I placed greenery and dried oranges and a Christmas plate.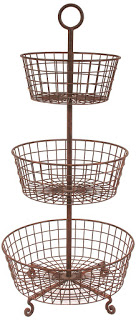 This lamp would look lovely on the corner of a counter or if you have
a small table in the corner of your kitchen. I love to have mood or accent
lighting in the kitchen to turn on at night.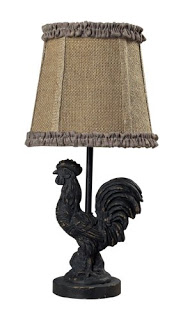 I have this bread box and I love it!
I don't keep bread in it…I keep coupons and other store circulars.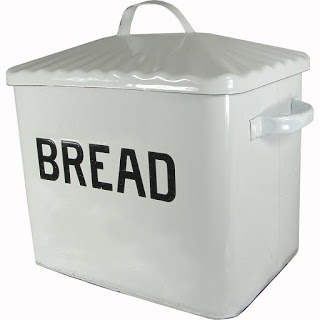 You can see more decorating ideas on my Pinterest Decorating Board…