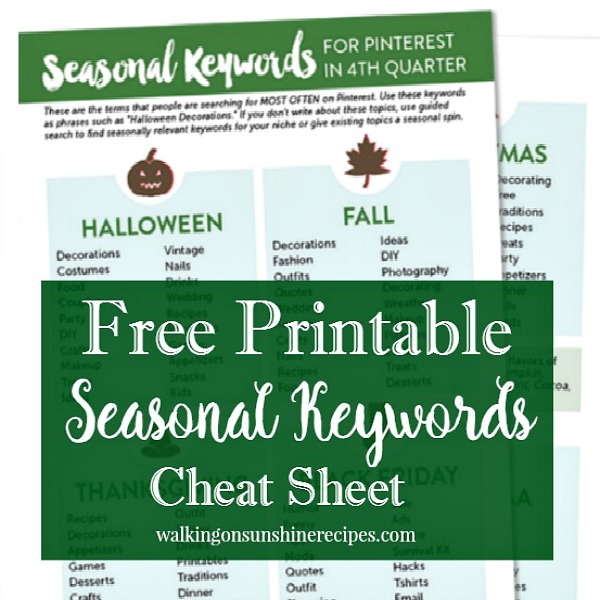 Do you love Pinterest as much as I do? Then this is for YOU!
Last year, 38 million PEOPLE were pinning holiday season content. The holiday season doesn't just mean the major holidays; there are also other topics people are pinning, from fall and winter topics to weight loss ideas (hello New Year's Resolutions).
You should be pinning holiday pins NOW and keep on going for the rest of the year. This free printable seasonal keywords cheat sheet will help you know exactly what you should be pinning and when you should be pinning your amazing blog posts!
This post contains affiliate links. Your cost is the same, but I earn a commission when you shop through them.
Your purchase helps support this site and the fun things I share. For more information, click
HERE.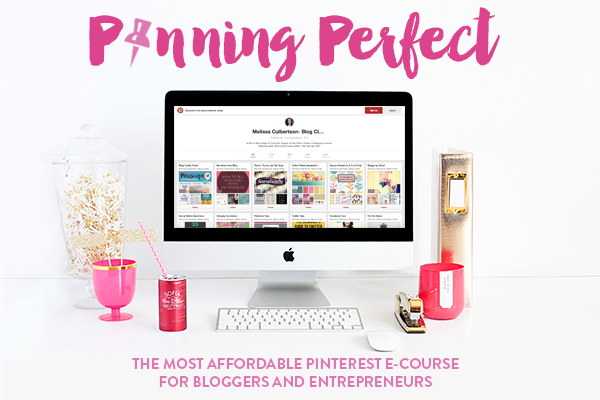 Even before I became serious at blogging and started my VA business, I loved Pinterest. Pinterest is my go-to for almost everything. I love how I can put in thesearch bar a few ingredients and "bam" a whole array of different recipes show up for me to look through. Last fall I took the class
Pinning Perfect
and it taught me so much. It really is the best Pinterest e-course available!
If you're a blogger and you've been wanting to learn all about Pinterest
and how it can drive traffic to your blog and build your followers, then this is the course for you.
Pinning Perfect will help you learn:
How the Pinterest landscape has changed with the Smart Feed (and what to do about it)
Why followers don't matter
How to set up your account (and yourself) for wild success
The traffic-building way to organize your boards (no, they shouldn't all be in alphabetical order)
The two boards every blogger MUST have
Collaborative Boards — how they work, how to find them, do's and don'ts… and why you shouldn't rely too much on them
Ways to drive followers to your Pinterest boards from your blog
Creative ways to incorporate Pinterest into your social media promotion
A step-by-step process for pinning your posts (including one trick to pin your posts more frequently without annoying your followers)
Tools to implement on your site to gain followers and get things pinned
Cool tools that will help you win at using Pinterest
A pinning strategy cheat sheet that works! (HINT—don't pin randomly!)
Who is THIS Course for?
Pinning Perfect
works for bloggers of any niche who want to tap into Pinterest's traffic-driving power.
For beginning pinners, you'll get off on the right path to setting up your boards strategically and learn the best way to pin your content. Plus, you'll learn advanced techniques to pin with purpouse.
For experienced pinners, you'll not only learn some tricks you may have missed, you'll also learn simple tweaks that can make a big difference, as well as strategies to pin your content for maximum impact.
If you run a business,
Pinning Perfect
can definitely help you drive traffic and learn how to build a strong presence on Pinterest, especially if you're also running a blog.
Regardless of your Pinterest skills, if you aren't happy with the course, Blog Clarity offers a 30-day money-back guarantee. Just like the infomercials.
Click
HERE
or the photo below to find out more information and to get your FREE Keyword Cheat Sheet Printable!
What am I currently pinning? Anything that has to do with Fall and Pumpkins! Click on any photo to see the actual post and enjoy!

For more great Blogging Tips, make sure you sign up for my newsletter!