Good Morning…
I hope everyone had a great weekend.
It was pretty nice here.
I know I must sound like a broken record when I start out a post by saying,
"I love Pinterest," OR "I found this great recipe."
But seriously, I really enjoy searching for new recipes
to make for my family and I found a good one recently.
I made quite a few adjustments to the original recipe,
only because I found the recipe a little difficult to follow.
You can go
HERE
to see the original post.
Pasta with Cheese and Tomatoes
(Homemade Hamburger Helper)

Growing up we never had Hamburger Helper, but when I saw this recipe
I knew it would be something my family would like and they did…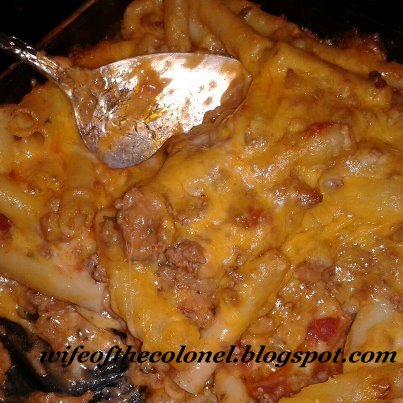 Ingredients:
1 pound ground beef
1 can diced tomatoes
tomato sauce, about 1 cup
3 cups uncooked pasta
mozzarella cheese, cheddar cheese, about 1 cup each
seasonings…I used parsley, basil and garlic
Begin by browning your ground beef and drain the fat.
Then add the can of diced tomatoes and the tomato sauce.
I only used 1/2 of this amount in the casserole.
I froze the other 1/2 for a future casserole…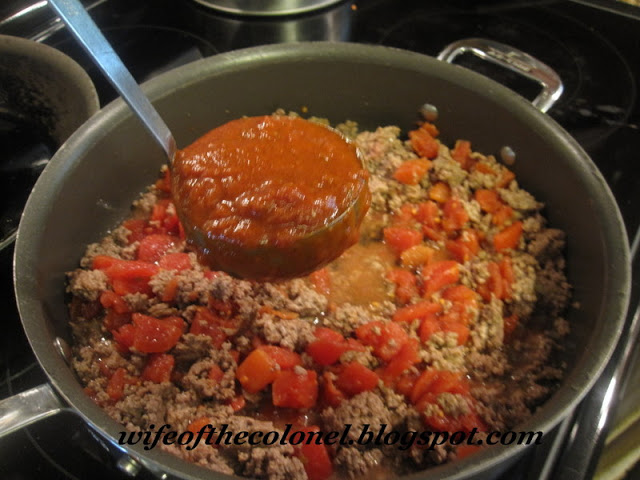 Cook the pasta according to the package directions.
Drain and add to the meat mixture, along with your seasonings.
I used fresh parsley, basil (from my garden) and garlic…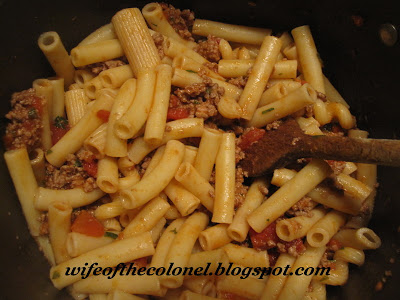 Now add the cheeses…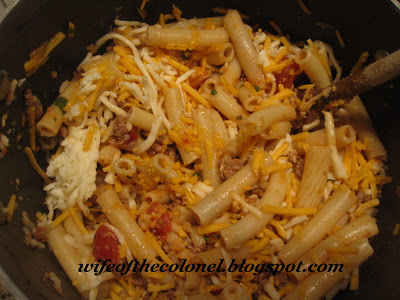 Add the entire mixture to a baking dish and bake at 350
until bubbly and hot…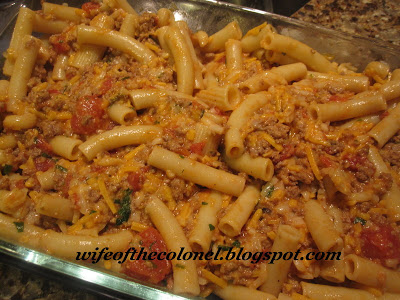 Add a side salad and DINNER IS READY…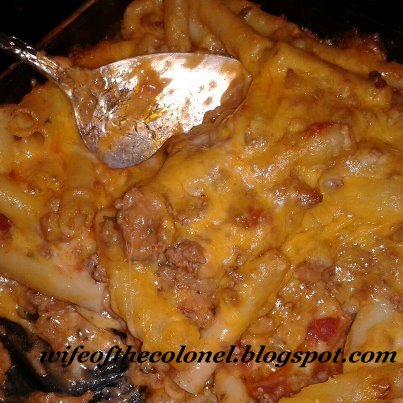 This was a DELICIOUS meal.
Not at all like a baked ziti and it was even better the next day.
Again, you can find the original recipe
HERE
.
Don't forget, tomorrow is Tuesday's Question
and it's a GOOD one!
Enjoy your day!