Good Morning...
I hope everyone had a great weekend.
It was pretty nice here.
Pasta with Cheese and Tomatoes
(Homemade Hamburger Helper)
Growing up we never had Hamburger Helper, but when I saw this recipe
I knew it would be something my family would like and they did...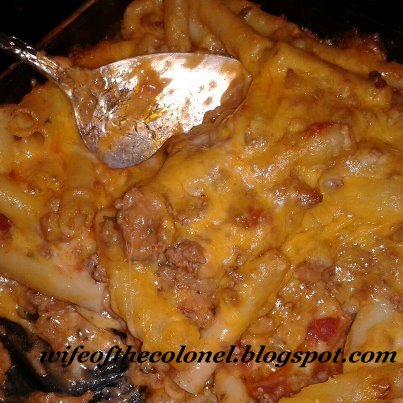 Ingredients:
1 pound ground beef
1 can diced tomatoes
tomato sauce, about 1 cup
3 cups uncooked pasta
mozzarella cheese, cheddar cheese, about 1 cup each
seasonings...I used parsley, basil and garlic
Begin by browning your ground beef and drain the fat.
Then add the can of diced tomatoes and the tomato sauce.
I only used ½ of this amount in the casserole.
I froze the other ½ for a future casserole...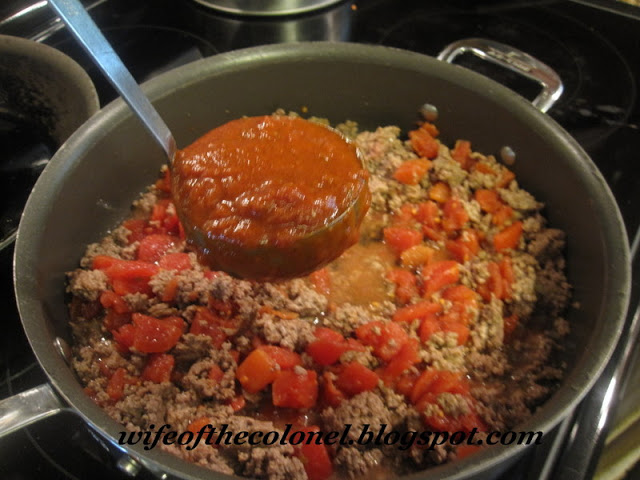 Cook the pasta according to the package directions.
Drain and add to the meat mixture, along with your seasonings.
I used fresh parsley, basil (from my garden) and garlic...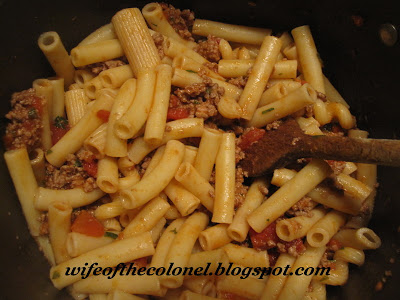 Now add the cheeses...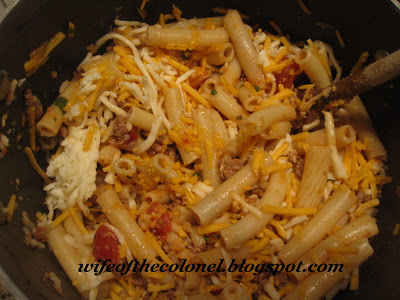 Add the entire mixture to a baking dish and bake at 350
until bubbly and hot...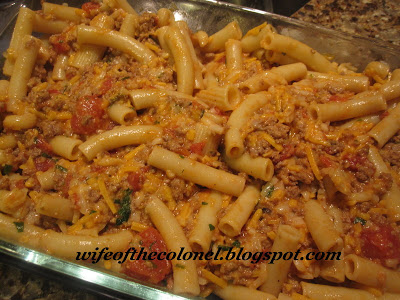 Add a side salad and DINNER IS READY...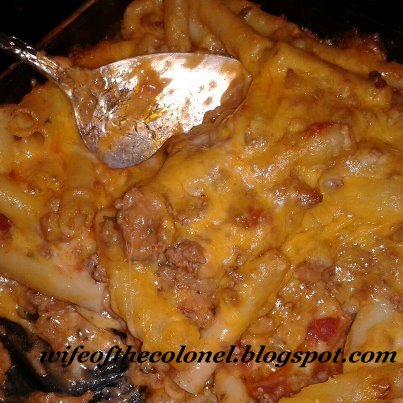 Enjoy your day!