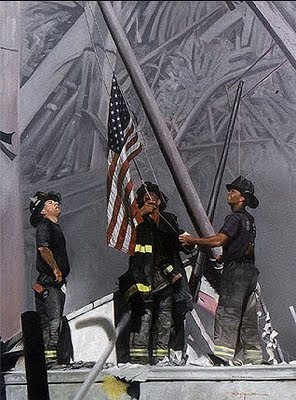 I don't really need to remind everyone what today is.
I think we all remember what happened 9 years ago today.
The Colonel was working in Manhattan at the time and 
didn't have to be at work until 2:00 in the afternoon.
Although he wasn't a Colonel at the time. 
He was a just a normal person,
working a normal job,
providing for his family. 
But that all changed 9 years ago for our family.
We had just dropped Olivia off at the Christian school she was attending. 
She was in 3rd grade. 
We decided to head to the park for a morning walk. 
As we were walking around the park with Michael in his stroller, 
our beloved city was being attacked. 
By the time we made it home, both towers were on fire. 
Growing up in Queens, NY, I remember when they were building the towers. 
I remember the many times we would cross the 
George Washington Bridge and how I would look out 
the window of our car 
staring at the beauty of the Towers.
I remember moving my desk to be in front of the window 
so I could see the beauty of downtown Manhattan 
and those beautiful towers
from the 55th floor of the Empire State Building where I worked every day. 
This is the way the world remembers the Twin Towers…
But I choose to remember them this way…in all their majesty.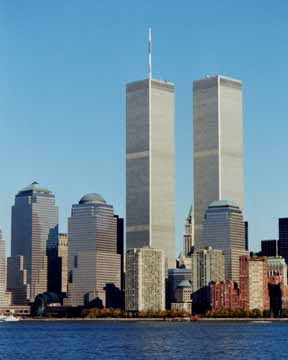 Take a few moments today to remember 
how our world was changed 9 years ago. 
Share with your children the terror we all lived through. 
And if you see a firefighter or policeman or even a military person today, 
thank them for the 
sacrifice they continue 
to make to protect this 
wonderful, beautiful country of ours.