Looking for an easy and delicious way to impress your family and friends? Look no further than our crescent roll recipes using refrigerator dough! These recipes are perfect for any occasion, and they're so simple to make that anyone can do it.
You can fill, stuff or even use the dough as a crust to create amazing recipes, appetizers and easy desserts the whole family is going to love.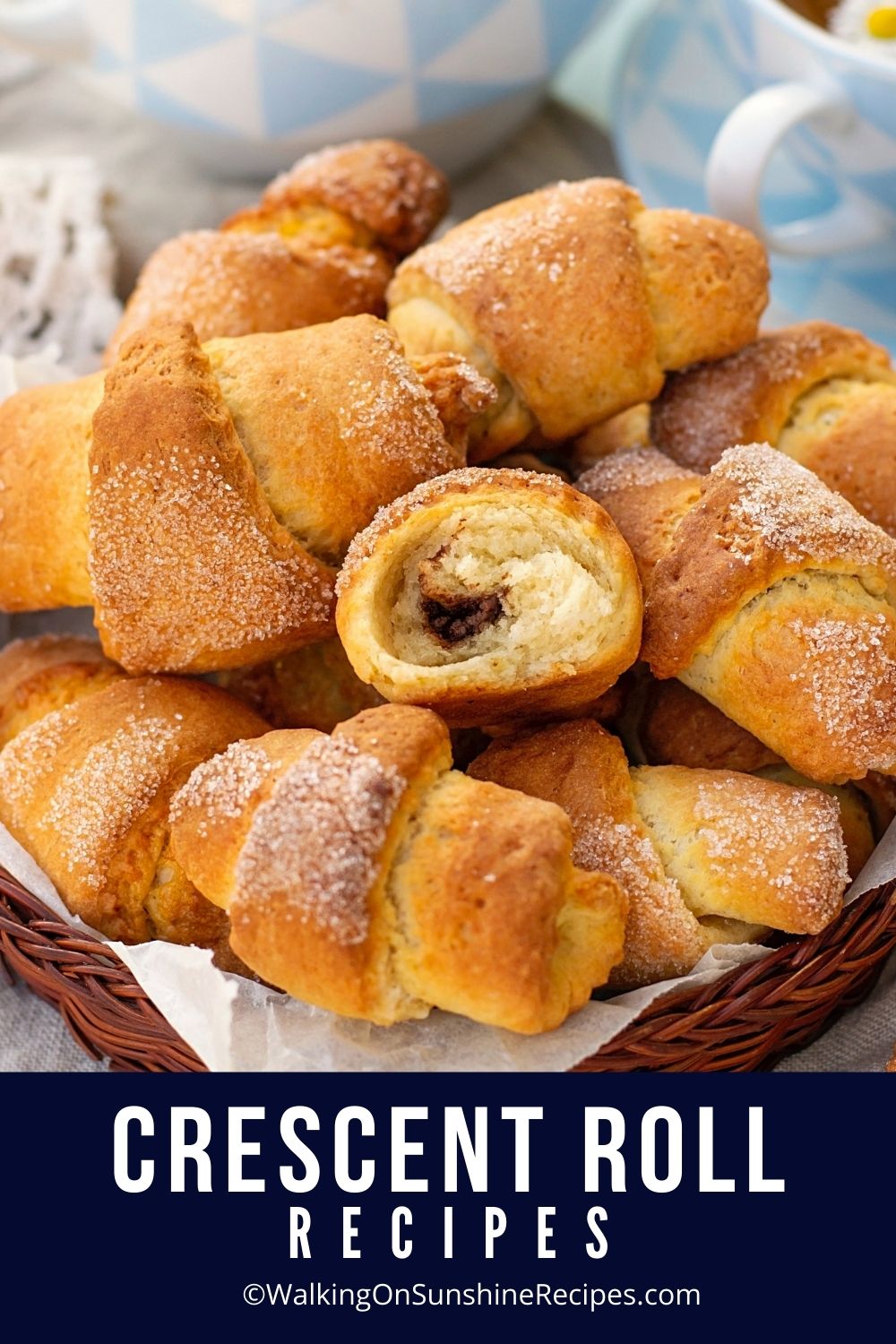 These crescent roll recipes using refrigerator dough are light, fluffy, and full of flavor. The dough is already made, so all you have to do is shape it into rolls, fill them and bake.
We've included recipes for classic crescent rolls, as well as some fun variations like garlic Parmesan rolls and chocolate-filled rolls. No matter what your taste buds are craving, we've got a recipe that will hit the spot.
These recipes are quick and easy to follow, so you can enjoy stress-free entertaining.
Table of Contents
Crescent Roll Pie Recipes
Stuffed Crescent Roll Recipes
Good Morning Sunshine Breakfast eBookClick HERE for More Information
Shaped Crescent Roll Recipes
Pizza Crescent Rolls
Crescent Roll Recipe Collections
Refrigerator Cinnamon Rolls eBookClick HERE for More Information
Savory Crescent Roll Recipes
Helpful Kitchen Tools
This post contains affiliate links. That means that if you make a purchase after clicking on a link I may earn a small commission at no extra cost to you. For more information, click here.
More Information
More Information
More Information
More Information