Like so many people we finally upgraded to a flat screen TV. While we were shopping for our new TV last spring I knew it would not fit in our wall unit that has been holding our old BIG square TV for many years.
Which meant, we had to purchase a new TV stand. But what to do with this beautiful piece of furniture that I loved? My hubby just wanted to get rid of it or try to sell it on a local garage sale site. I had other plans...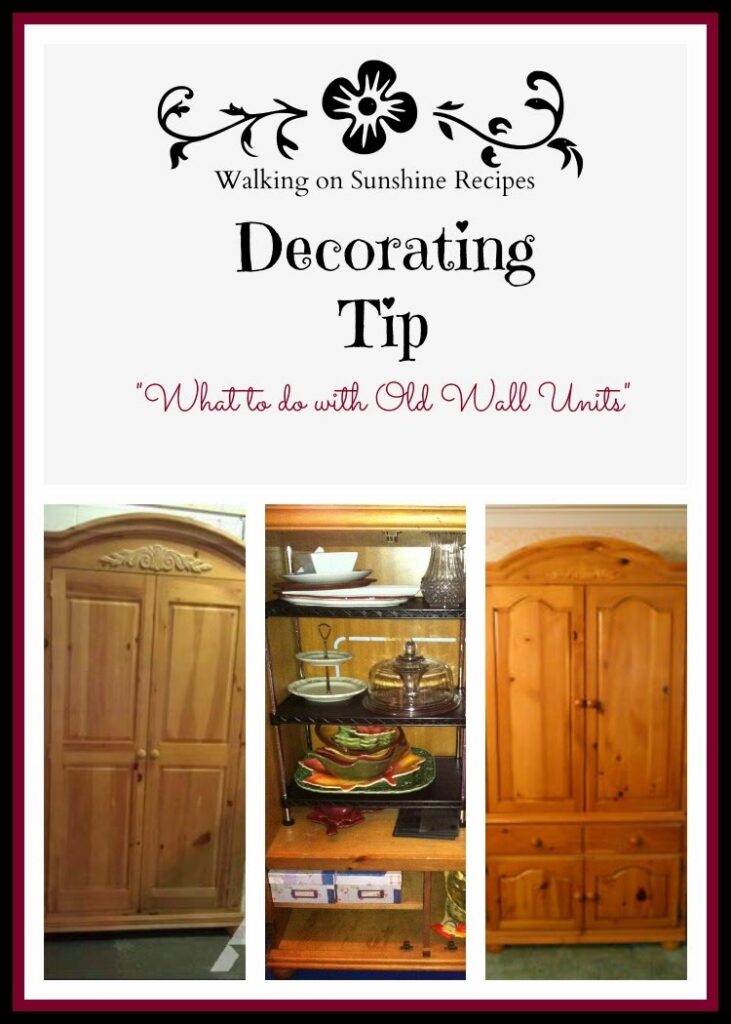 It took a little convincing, but my husband and son patiently carried the heavy piece of furniture down to our finished basement. It sits at the bottom of the stairs and looks really pretty...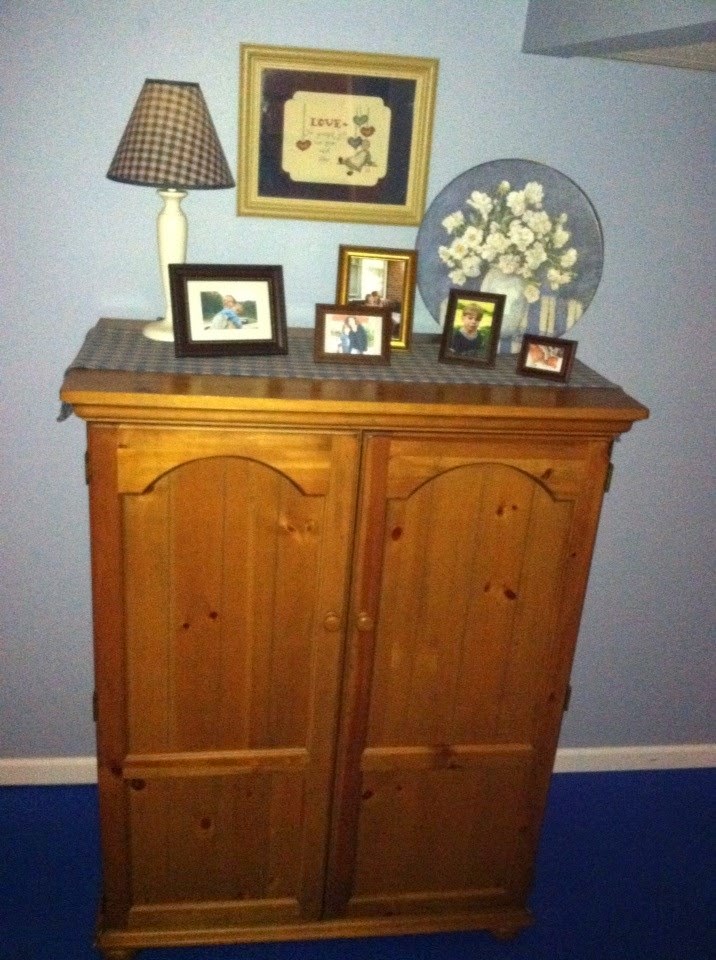 Now, here's what I did with the inside.
I purchased an inexpensive three tiered shelving unit and gathered all my oversized
platters, serving dishes, beverage containers, etc and placed them inside my favorite TV cabinet...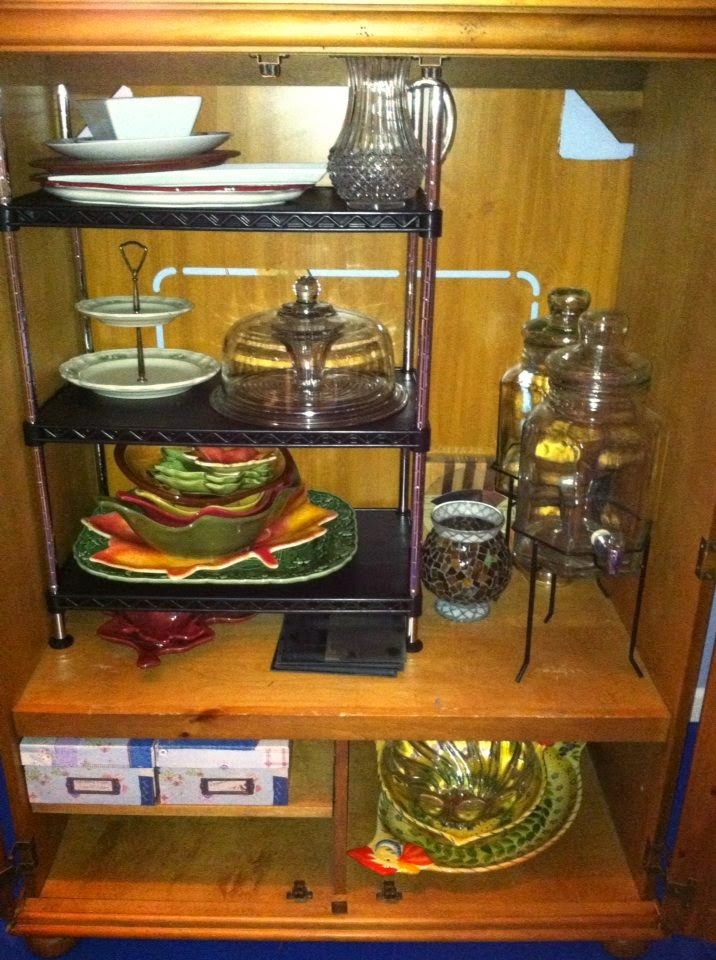 All these pieces were scattered throughout our house and some were even in the garage.
But now they're nicely contained and easy to get to.
I'm so happy we didn't have to say goodbye to this piece of furniture.
But I am glad we said goodbye to the old TV!