I've been wanting to share my recipe for Sausage and Peppers
for some time, but kept thinking
It's Too Simple and Easy.
But this morning I thought,
"I love SIMPLE and EASY."
And besides,who has time to make a recipe that requires 20 ingredients?
Trust me, it's good.  It's really good.
More importantly,it's really SIMPLE and EASY.
Ingredients:
Hot Italian Sausage
Sweet Italian Sausage
Peppers
Onions
Tomato Sauce
Cooked Pasta
I always purchase sausage when it's on sale at the grocery store...
Bring them home, wrap them in aluminum foil
and place in a plastic bag and freeze until you need them...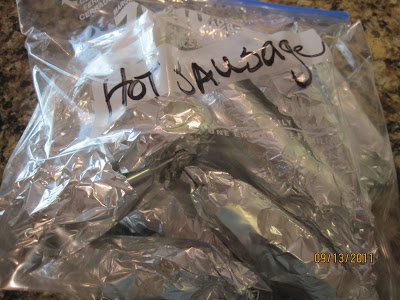 Place your FROZEN sausages in your crock pot
with nothing else and cook until they are done.
Discard the juices or oils that gather in the bottom of your crock pot...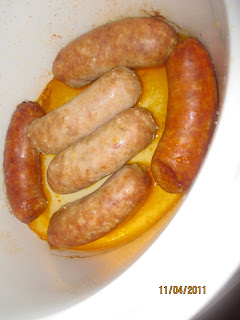 Slice your onions and start cooking them in a little bit of oil...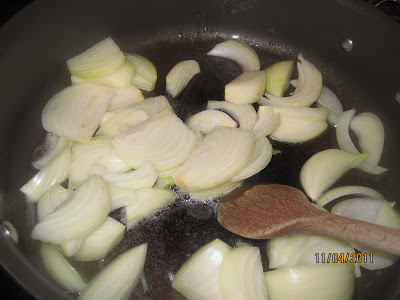 Slice your sausages...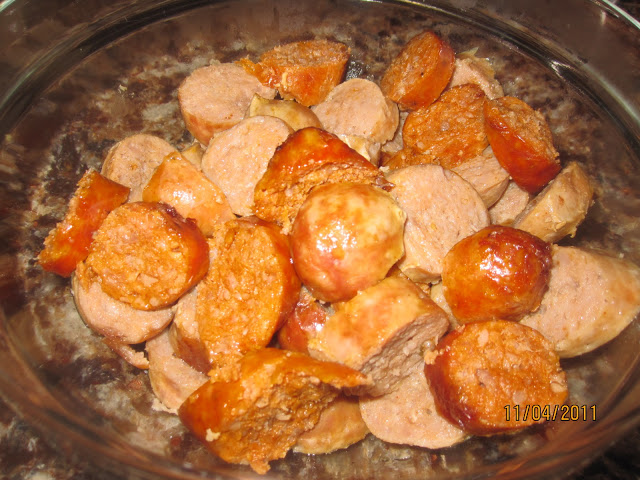 Add them to the browned onions...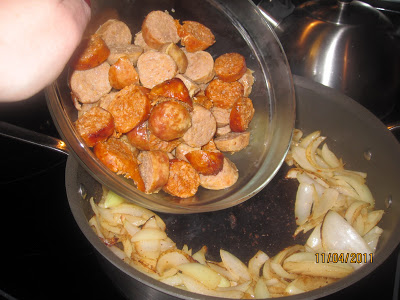 Add your peppers.
 I have recently discovered FROZEN peppers at a fraction of the cost of fresh peppers.
AND they come in different colors...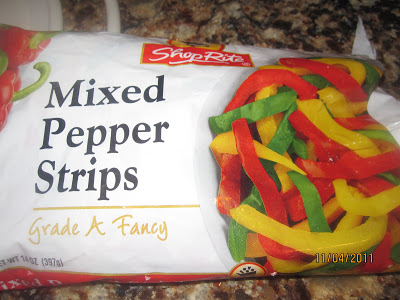 Add the peppers to the sausages and onions...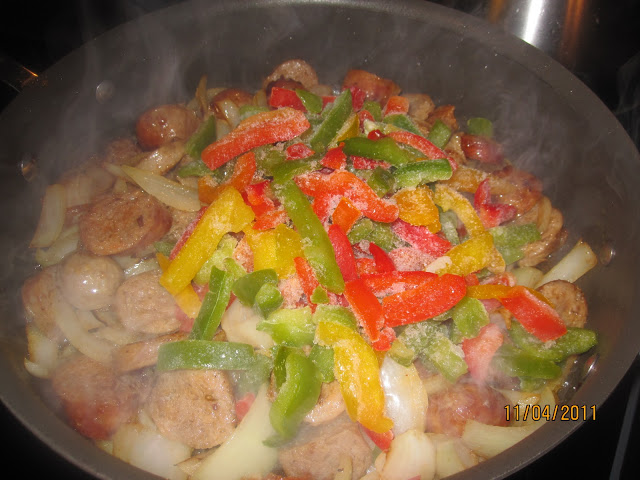 After a few minutes, add your tomato sauce.
Yes, I always make my own, well, most of the time.
I have been known to keep a few jars in the pantry just in case!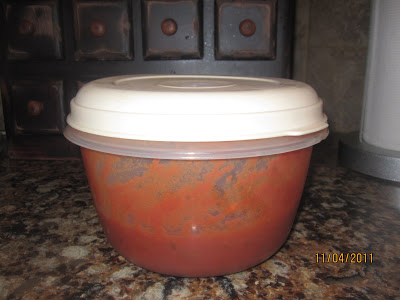 Add a few spoons of sauce to the pan.
How many spoons depends on how saucy you want your sausage and peppers...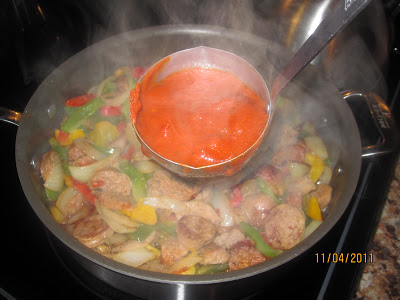 Add your cooked pasta, I used Ziti...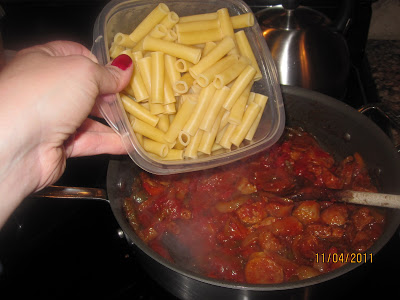 Continue to cook a few minutes until your house smells like heaven...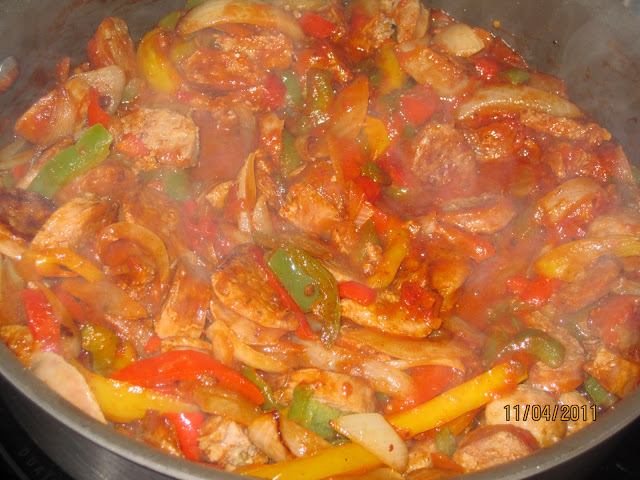 Serve with a nice salad and garlic bread.
Don't forget the Parmesan Cheese!
You could also serve this dish as a sandwich,
without the pasta, using a nice loaf of Italian Bread.
Just writing about this recipe makes my mouth water
and I'm seriously thinking of changing my menu
and making this for dinner tomorrow night!
Enjoy your day!