Start the new year out right with this beautiful 2018 Printable Calendar just for you!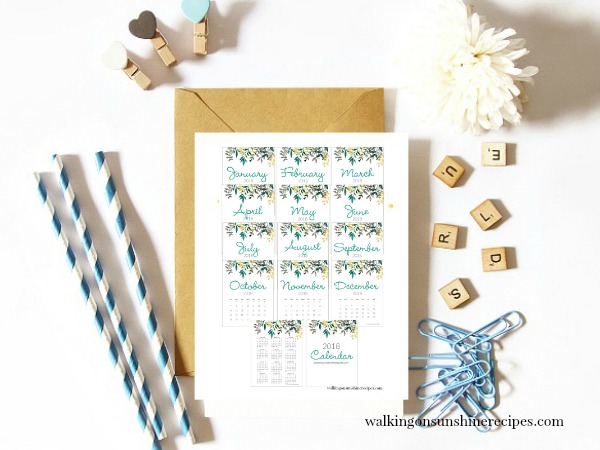 Happy New Year!  I hope you had a fun celebration last night.  We had a very quiet celebration as we have for the past few years.  I made a bunch of favorite appetizers and we watched a favorite movie.  Today we're heading into the city to see the tree at Rockefeller Center and then on to Times Square for lunch at our favorite restaurant.
But first I need to share with you our 2018 Printable Calendar that's just for you!
 I'm happy that slowly I'm beginning to work these printables into the blog and offer them to you.  All you need to do is subscribe to my newsletter and you're in!
Yes, it's that easy.  Just click on the subscribe button below and you'll gain access to my Member's Only Printable Library.  I do from time to time offer these printables to everyone, but for something this big, you really do need to subscribe.
2018 Printable Calendar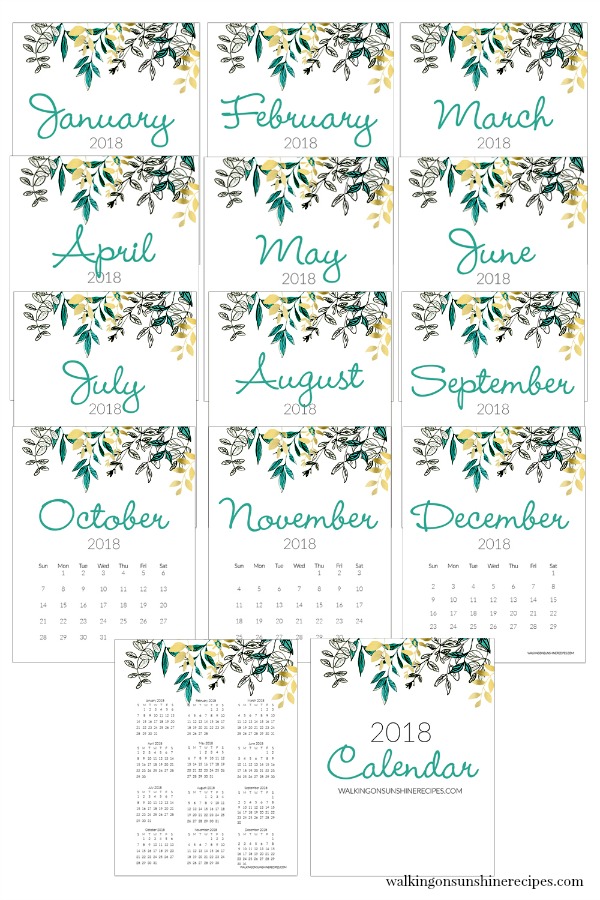 Once you click HERE or the photo below to subscribe to my blog newsletter, you'll be taken to the Subscriber's Only Printable Library where you can print the calendars out and check out all the other fun things I create for YOU!
Once you select which printable...because there quite a few for you to choose from...you will be taken to Box.com where you can download the printable. Once the printable is downloaded, you'll be able to print it out using whichever print program you have for your computer.