This week's Thursday's Tip is all about the items you need to keep your freezer, fridge and pantry well-stocked!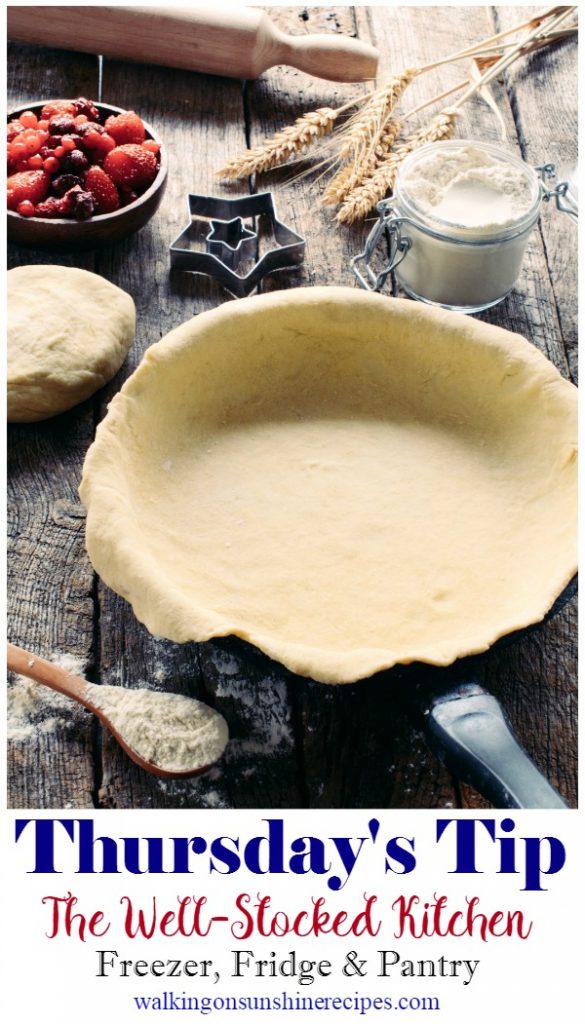 What's in your pantry?
What do you like to keep on hand in your kitchen so you can have dinner on the table every night for your family?  This week's Thursday's Tip is all about what I like to keep in our freezer, fridge and pantry so I can make my family's favorite meals.
I may not keep my pantry as well-stocked as Martha Stewart, but there are a few items from my pantry list that I always have on hand.  That way I can quickly put a meal together for my family. Life isn't always perfect and right now I desperately need to get my kitchen stocked again!  A trip to the grocery store is going to happen this weekend for me!
This post contains affiliate links. Your cost is the same, but I earn a commission when you shop through them.  Your purchase helps support this site and the fun things I share. For more information, click HERE.
Baking Supplies:
All-purpose flour
Granulated Sugar
Brown Sugar
Powdered Sugar
Baking Soda
Baking Powder
Corn Starch - use as a thickener for so many delicious recipes!
Chocolate Chips
Cake Mix
Vanilla
Peanut Butter
Oats
Cooking SprayYou may ask, "Why cake mixes?"  Well, they're great to have on hand to make a quick dessert. Especially if you have kids and you need to do a lot of baking for school bake sales or sports dinners. These
Chocolate Chunk Muffins
start out with a cake mix and are delicious!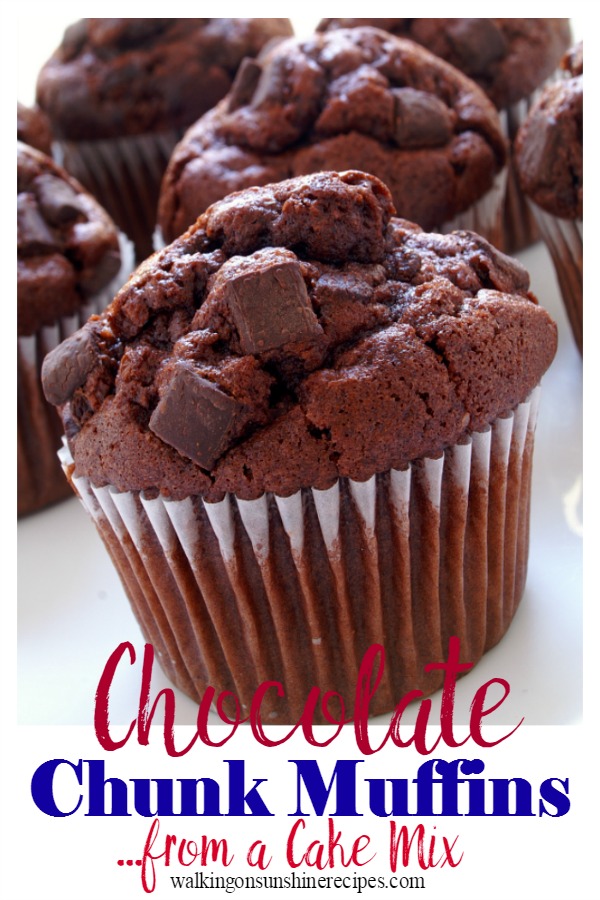 Spices:
Salt
Pepper
Garlic Powder
Onion Powder
Italian Seasoning
Cinnamon
Nutmeg
Red Pepper Flakes
Cumin
Chili Powder
Parsley
BasilI love to store my spices in mason jars.  Yes, I take them out of the original plastic containers and store them in mason jars.  Mason jars keep the spices fresher and look prettier in the pantry.  Here are my favorite jars to use:
Cooking Supplies:
Extra Virgin Olive Oil
Vegetable Oil
Vinegar
Chicken Broth
Beef Broth
Canned Tuna - my husband loves tuna for his lunches!
Canned Beans
Canned Corn
Enchilada Sauce
Olives
Tomato Paste
Tomato Sauce
Crushed Tomatoes
Salsa
Salad Dressing (we always have Italian dressing on hand)
Rice
Pasta - all varieties!
Bread Crumbs - Panko too!If you keep the above items on hand, you can always make this
Corn Fiesta Salad.
 An easy side dish that your family will love.  In the summer, you can substitute the canned corn for fresh corn.
Freezer:
Frozen Vegetables
Ground Beef
Chicken
Frozen French Fries
Bagels - these keep great in the freezer!
Refrigerator:
Milk
Butter - buy butter when it's on sale and freeze it!
Eggs
Cheese
Sour Cream
Cream Cheese
Lettuce, cucumbers, tomatoes - everything I need to make a great salad!
Flour Tortillas - these keep GREAT in the freezer too!