Our latest project and it's a huge project
We're adding on to our house by making our dining room bigger.
We're opening up the entry from the living room into the dining room.
We've been saving for quite a long time to do this…a LONG TIME. And I do mean saving.  And it's almost done!
Here's the foundation going in…


Framing going up.
There will be a door leading from the new addition onto the back porch…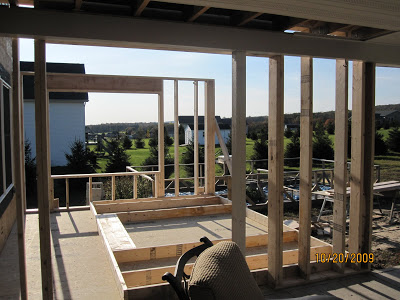 Entry from dining room into living room BEFORE…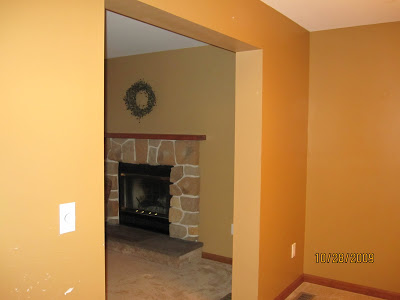 AFTER…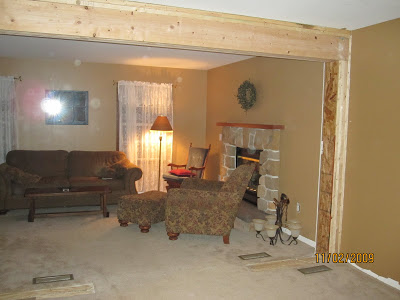 New addition…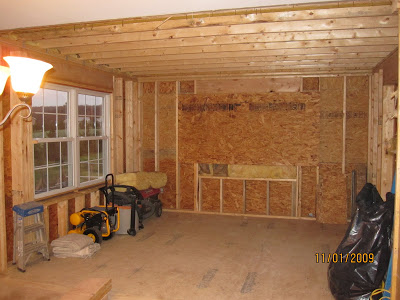 Entry from living room into dining room BEFORE…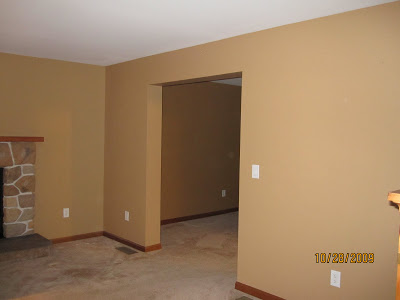 AFTER…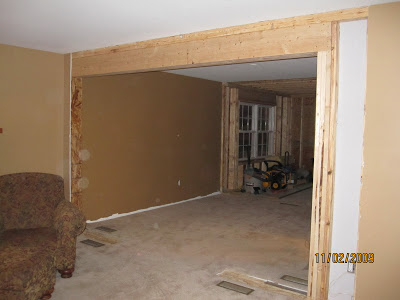 The Colonel is home for a few days this week.
He's painting tomorrow.
The hardwood floor gets installed on Monday.
And exactly what will I be doing today?
What any good wife would do… I'm going shopping for new curtains!