Are you getting sick of the recipes I share? I love looking at other blogs and finding new recipes…and I enjoy sharing them with you!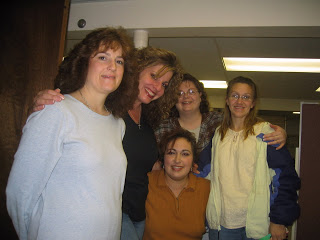 Here's a favorite…Quiche! Whenever my friends and I get together I am almost always requested to bring my quiche. They rant and rave over it and when I try to tell them how easy it is to make, they don't believe me. My friend Jen, in the white sweater above, moved to Texas last year. She loves my quiche. This recipe is for her, hopefully it'll bring back happy memories to her!
Mix together 4 eggs with 2 cups heavy whipping cream. Add 10 slices of bacon, already cooked and crumbled, one package of spinach, thawed and completely squeezed dry, and around 2 cups of cheese. I usually use cheddar.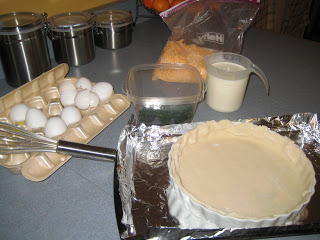 Looking good…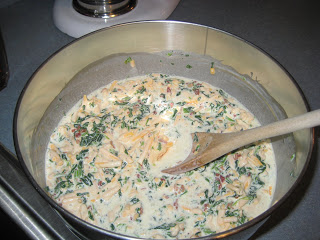 Pour into an unbaked pie shell…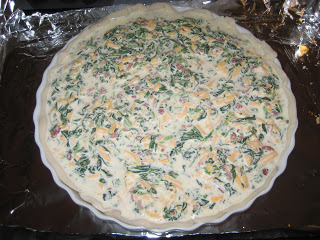 Bake 15 minutes at 425 then another 35 minutes at 325.
I completely forgot to take a picture of it when it came out of the oven!
Jen was one of my closest friends here and we still keep in touch through Facebook and she follows my blog. Miss you Jen! Enjoy!